In a renovated, bowstring truss building in Skokie, Illinois, a joint venture between (northern) Western Exhibitions and WHO Modern officially opened its doors this past weekend to celebrate the launch of its shared space featuring contemporary art, midcentury modern design, vintage furniture, and decorative objects. The opening event, which took place on Saturday, Nov. 12, 2022, celebrated the work of Geoffrey Todd Smith, a Chicago-based artist, and marked the debut of a new community destination initially envisioned by long-time Skokie-resident, Zach Williams, collector and building owner.
The creative brainchild of Williams, the space brings together iconic designs and contemporary artwork by artists from Western Exhibitions' 20-year-long history, and is backed by the combined curatorial expertise of Scott Speh, director and founder of Western Exhibitions, and Donald Schmaltz, partner of WHO Modern. The storefront will have dedicated space for both the high-end vintage store and the art gallery's official second location, which is known as (northern) Western Exhibitions. Speh noted Williams, who is a collector of modern design, contemporary art, and folk art, among other things, is a client of the galleries and introduced the concept to him earlier this summer as a way to bring more culture and excitement to the community.
"I believe art has multi-pronged effects in the world. I'm always fascinated in how artists see the world and that helps me learn things about the world or see the world in a different manner, so I constantly want to be surprised to see how artists think and how they think differently than me and how I can be influenced or inspired by the way an artist sees the world," Speh said.
"Whenever I go into a museum, they are packed. I sometimes think to myself that art is such a niche thing, but no, people really want to go out and look at things and interact with objects and images and I think it is important to have these opportunities in a variety of communities," Speh added.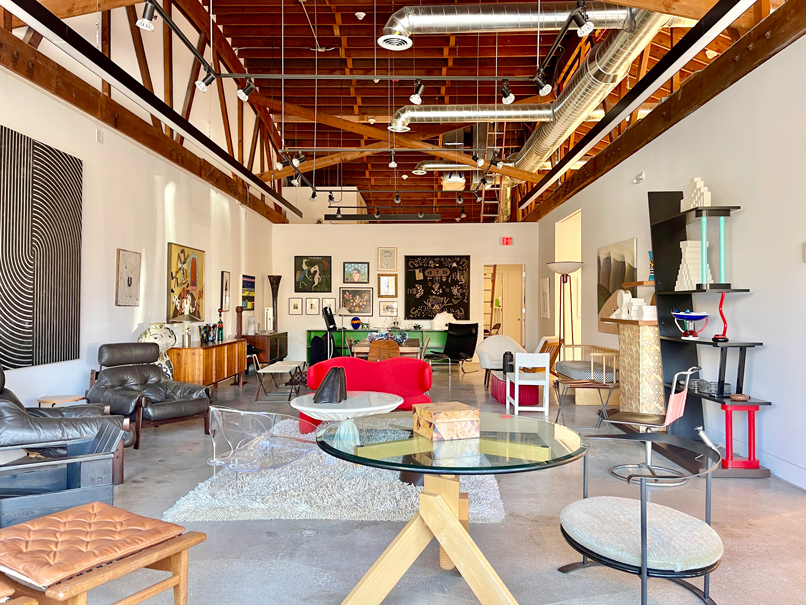 The gallery
Western Exhibitions is a contemporary art gallery located at 1709 W. Chicago Ave. in Chicago initially founded in 2002 as a nomadic, artist-run gallery with staging shows at apartments, lofts, and other venues. Since then, it has built a two-decade-long reputation as a gallery featuring thought-provoking, visually innovative artists across mediums and expressions. Speh noted the gallery opened its first brick-and-mortar space around 2005 and has since moved into a new venue in Chicago's Ukrainian Village that is shared with four other galleries.
"It is a real art compound. We work with about 20 artists as representation who work in a variety of approaches from painting and drawing to performance—we have a wonderful fiber art show up right now—and whose themes approach items like world-building and cosmologies, LGBTQ issues, feminist issues, and we are also very drawn to the handmade," Speh said. "We love surface concerns and pattern, and we also maintain large inventory of artists books under a sister entity called WesternXeditions."
With its second location in Skokie, the gallery will curate approximately five exhibitions each year that not only introduce artists to the community, but also reflect and reframe previous artist work in a new context. While it is still an evolving process, Speh noted it is giving him a chance to exercise some of its curatorial muscles to go through and look at the histories of artists he has worked with in the past and present their work through his eyes.
"The idea is to introduce our gallery artists to people who love the arts in Skokie and other nearby neighborhoods and communities, so we are going through our artists' pasts and putting together specifically curated shows of bodies of work that might not have been seen before might be presented in a different context," Speh said.
For instance, Speh noted that when showing the work of the collaborative team of Miller & Shellabarger, who work in a variety of different approaches, one idea may be to showcase their silhouettes and bring them together as a focused perspective on their overall oeuvre. Or in the case of the opening event featuring Geoffrey Todd Smith, who is known for his highly detailed abstractions, the exhibition celebrates the gallery's 16-year relationship with the artist.
"We are presenting it as a mini-retrospective," Speh said. "We are going to show one piece of art from each of those 16 years, so you will get to see his growth and evolution as an artist through the show."
The exhibition, titled "Sweet 16: 16 Years of Geoffrey Todd Smith at Western Exhibitions," launched Nov. 12, 2022 and will run through January 7, 2023. (northern) Western Exhibitions also commissioned an essay dedicated to the show by Dominic Molon, the Richard Brown Baker Curator of Contemporary Art at the RISD Museum in Providence, Rhode Island, available as a take-away at the gallery, according to the press release.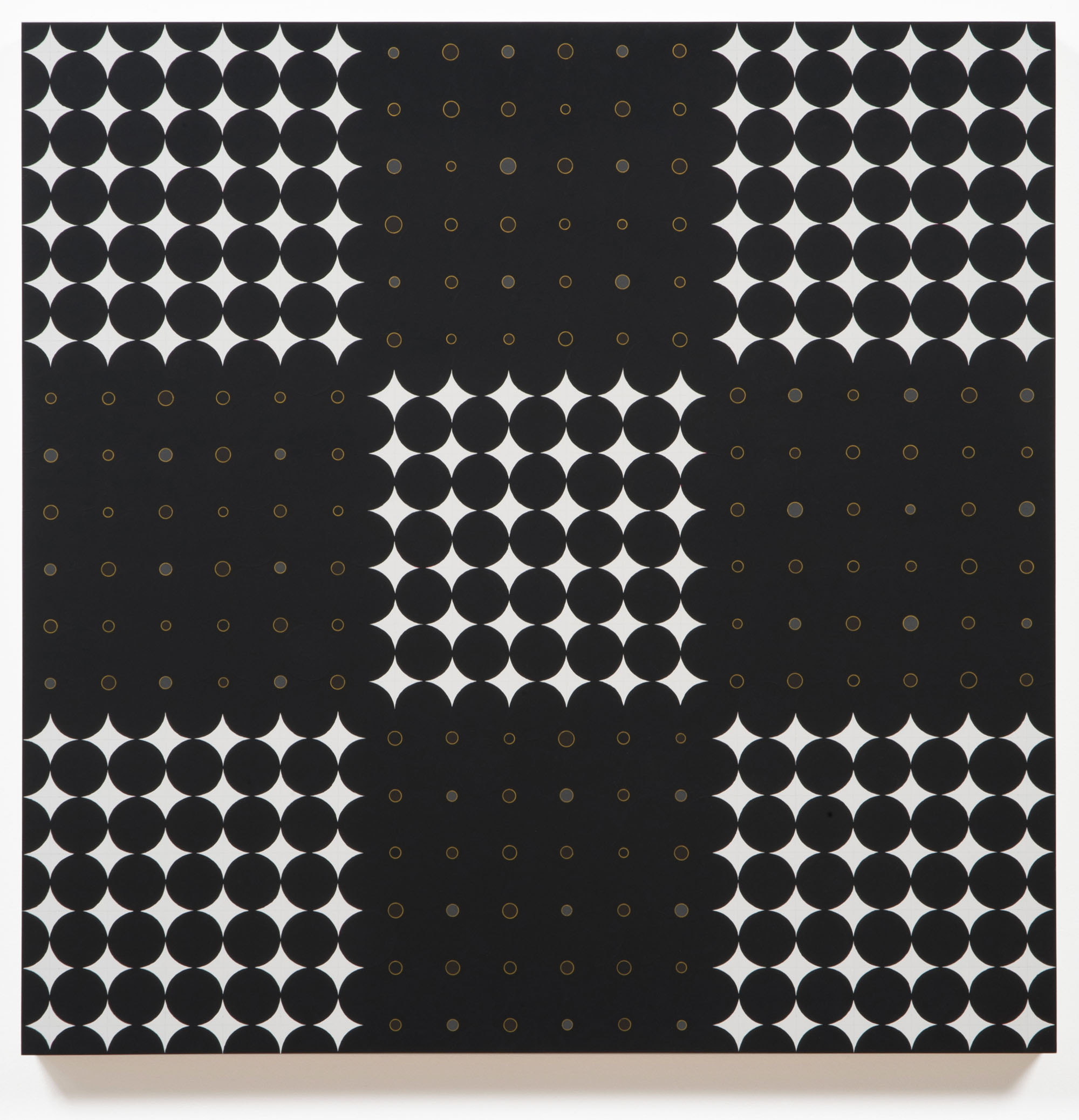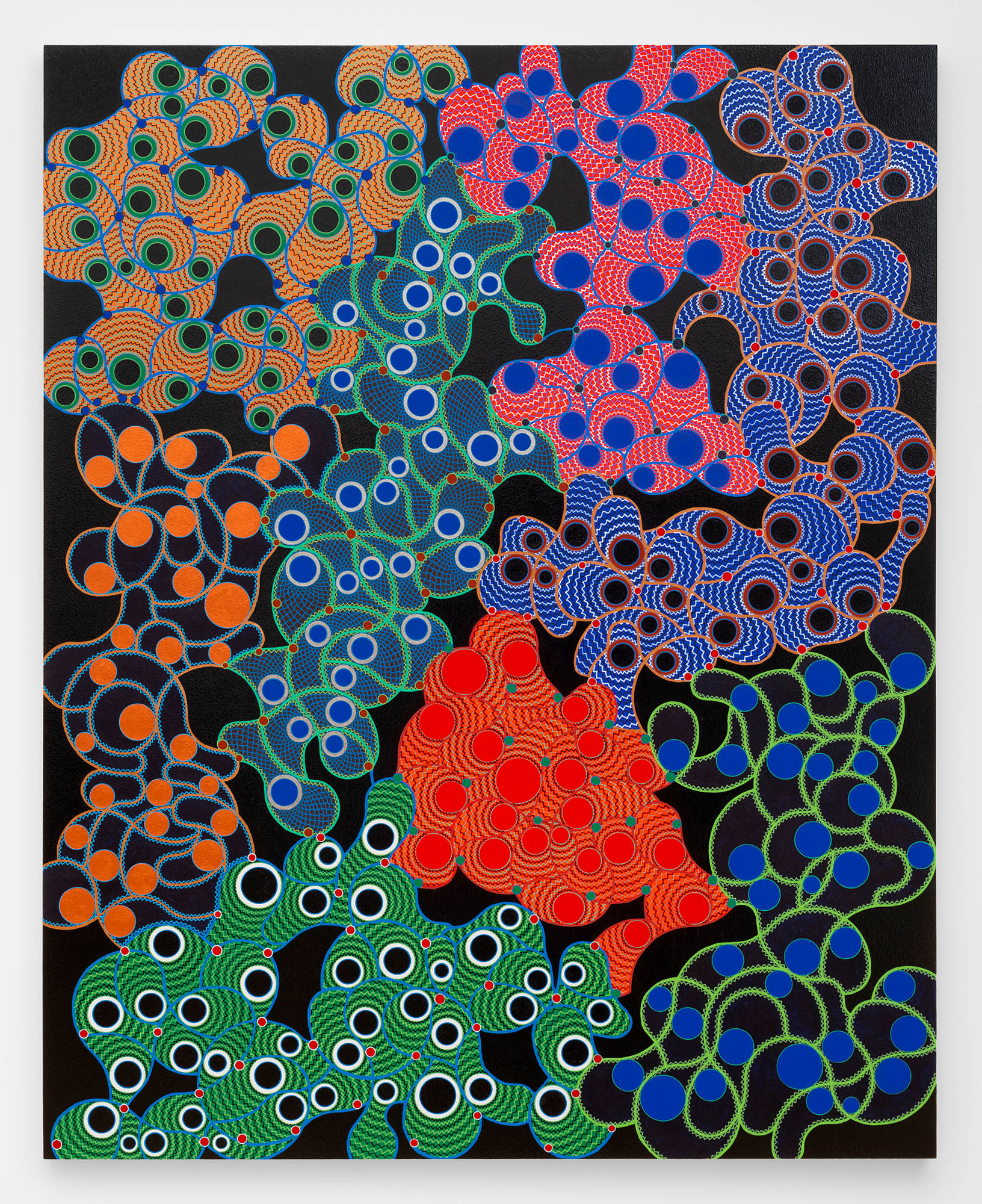 The store
The shared one-story building will also house a curation of iconic designs by Italian and Danish creatives like Ettore Sottsass, Angelo Mangiarotti, Enzo Mari, Hans J. Wegner, and Poul Kjærholm; as well as contemporary designers like Cristina Cestine and sculptors such as H.C. Westermann in its WHO Modern space. Schmaltz, who previously owned Circa Modern of Chicago and has experience working with Toomey & Co. Auctioneers and Leslie Hindman Auctioneers, will not only oversee the curation of furniture and designed objects at WHO Modern, but will also manage day-to-day operations of the gallery space.
"I'm excited to be involved with the art community and the design world in a setting that is thoughtfully put together," Schmaltz said. "I have been inspired by art and design all my life from the Dieter Rams sofa I sit on, the door handles I touch, and the car I drive, to the phone I select, and the clothes I put on. When you have the right mix of materials and pieces, design can create a literal backdrop for a calming experience."
Schmaltz, who has an affinity for investing in quality materials and pieces by designers who inspire him, said having the opportunity to blend design and contemporary art under one roof is a great opportunity. And, as the name suggest, WHO Modern is about the "who" behind the art and design that will be showcased in the store.
"The story behind each object, the who design it aspect, is what [Williams] and I related to each other. We are interested in the history of each object and that is basically how I was inspired to get involved in the design community and art. It's important to me to have design and art and architecture, I mean it all works together," Schmaltz said.
The space itself, which underwent a complete renovation and build-out, features concrete floors, drywall installation, and intentional lighting to highlight the pieces and objet d'art found throughout the building in a minimalist design. Schmaltz also noted while he focuses on midcentury modern furniture and decorative art that is either iconic or somewhat rare—and at times esoteric—the vision behind the furniture and design found in WHO Modern is to blend his eye for design with Williams' own collection.
"I think we will have a really nice mix of pretty high-end midcentury furniture as well as some unique pieces that are contemporary. We are basically curating his collection of artworks, which includes some relaly good outsider art as well as contemporary and art and vintage works from the '50s, '70s, and onward," Schmaltz said.
"I have definitely learned a lot of information over the years that will carry over to this role, but I think it is more my speed to be in curating the collections, buying what I want to, and I think that will set us apart a little bit. I am excited to bring my dog to the store and go to Italy, buy furniture, as well as in the U.S., and display what we want and not have a deadline to sell it really quickly in comparison to my last role," Schmaltz added.
While this past weekend was considered a preview of what is to come as some pieces still in transport are yet to be housed in the space, both (northern) Western Exhibitions and WHO Modern will be open Wednesday through Saturday from 12:00 p.m. until 6:00 p.m. CT, and on Sunday from 10:00 a.m. until 3:00 p.m. CT.
"Why not bring contemporary art to other communities and give people the opportunity to interact and make it easier on them to experience contemporary art?" Speh said.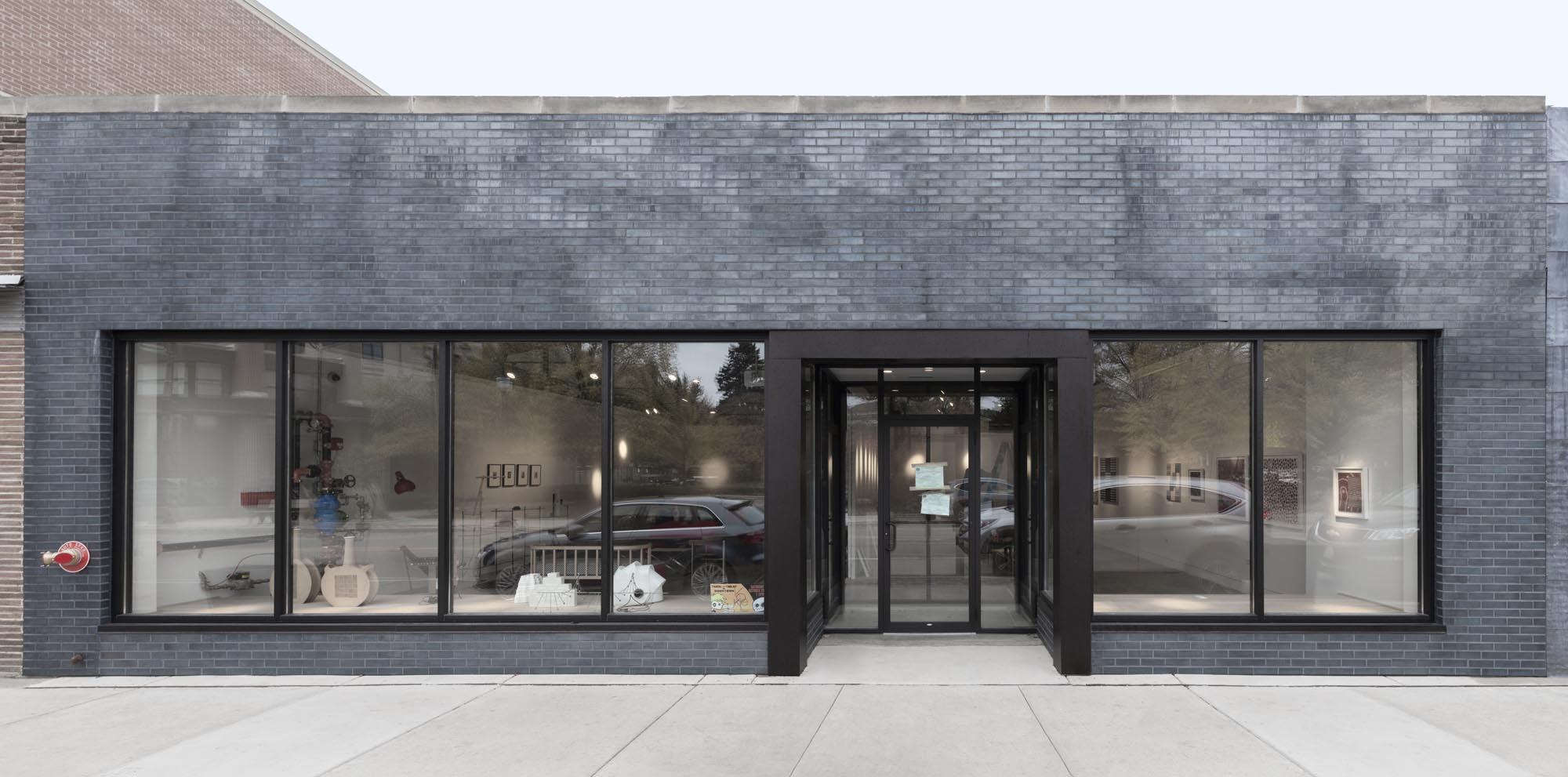 Text: R.J. Weick
Photography: John Maloof, James Prinz Photography, Courtesy of Western Exhibitions, Geoffrey Todd Smith