Ghafari Associates LLC, a global architecture and engineering firm, announced Nov. 3, 2022 it will hold an official grand opening of its new space in Grand Rapids, Michigan on Tuesday, Nov. 8, 2022. The private event is a celebration of the newly renovated 8,500-square-foot office space overlooking Rosa Parks Circle in downtown Grand Rapids, featuring design inspiration from the firm's recent hospitality projects.
Tom Tooley, AIA, executive vice president of Ghafari Associates in Grand Rapids, noted creating a functional and inspirational environment for staff to work collaboratively in the space and between offices was one of the main goals of the project.
"The incorporated advanced technology to work across offices provides our team with the ability to collaborate both in person and remotely. And further, provides an equitable experience for all," stated Tooley, in the press release. "This is the exact type of space our new talent is drawn to and as a growing company, we recognize the importance of attracting the next generation."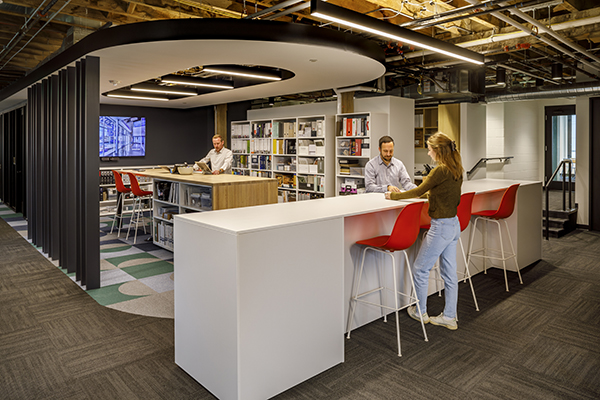 The space, which is located at 37 Ottawa Avenue NW, Suite 700, integrates concepts of transparency, accessibility, and flexibility into a workplace infused with a sense of welcome and "some of the comforts of home," according to the press release. The grand opening for its newly renovated workplace will be held from 4:00 p.m. until 7:30 p.m., with a ribbon cutting ceremony planned for 4:15 p.m. ET. The event will also include representatives from the Grand Rapids Area Chamber of Commerce.
Founded in 1982, Ghafari Associates embraces an integrated design approach, where a foundational belief in leveraging technology to deliver successful spaces for their clients speaks to a tradition of innovation. Initially established in southeast Michigan, the firm has since expanded operations from its Dearborn headquarters to 12 offices worldwide, working with clients in more than 40 countries. In 2018, Ghafari Associates acquired Concept Design Group, which was an architectural and interior design firm, and established a presence in the Grand Rapids area, specializing in workplace, hospitality, and commercial projects.
For the last 40 years, the overall firm has built a portfolio of work spanning capabilities like architecture, systems engineering, and information and communication technology, or ICT, and security. Its work also reflects a range of markets and typologies such as aviation, automotive, energy and utilities, education, government, wellness, hospitality, and workplace. Some of its recent work features projects like the American Airlines O'Hare Hangar 2 in Chicago, Illinois; the Ford Experience Center in Dearborn, Michigan; the GM Wallace Battery Cell Innovation Center in Warren, Michigan; the WACO Aircraft Corporation Facility Expansion in Battle Creek, Michigan; the Ford Vehicle Performance + Electrification Center in Allen Park, Michigan; the First Solar Module Manufacturing Plant in Lake Township, Ohio; and the Turkish Airlines Cargo Facility in Istanbul, Turkey.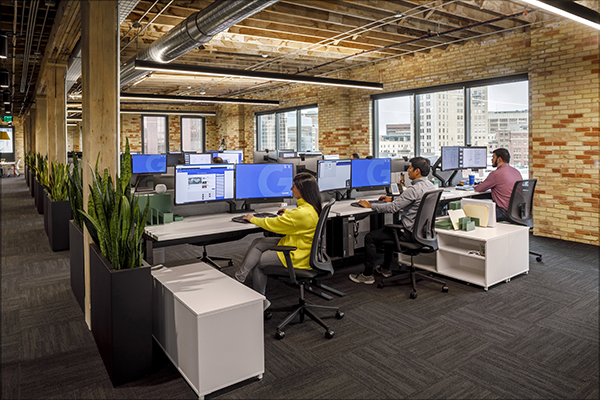 Text: R.J. Weick
Photography: Courtesy Ghafari Associates LLC