Virginia Tile Company, a leading provider of porcelain, ceramic, stone, glass, metal, and mosaic design solutions headquartered in Livonia, Michigan, held a grand opening for its newest facility in Elk Grove, Illinois on April 12, 2023. The new showroom and warehouse will replace its former Wood Dale, Illinois facility, which had been a staple in the community for more than 20 years, representing the company's commitment to upgrading and expanding its footprint and enhancing customer experience.
The newly renovated, 51,000-square-foot facility located at 1601 Estes Ave. in Elk Grove Village features more than 7,000 square-feet of showroom space alone and will large-format, 40-by-110-inch porcelain panels, natural stone, premium tile, and other related products. The Wood Dale location remained opened until Wednesday, June 15 as it fully transitioned to the new location. Created with the design community and contractors in mind, the Elk Grove customer service area also features a friendly pick-up area to showcase an array of tools and setting materials in a one-stop shop experience.
To celebrate, Virginia Tile held a ribbon cutting ceremony complete with live entertainment, cigar rolling, bourbon tasting, and food for customers, suppliers, and local council members.
"We are thrilled with the turnout for our Elk Grove showroom grand opening," stated Sunil Palakodati, chief executive officer of Virginia Tile. "Our team has worked hard to create a beautiful space that showcases our products and provides an exceptional customer experience. We are excited to welcome our new customers and continue to serve our existing ones in the Elk Grove area."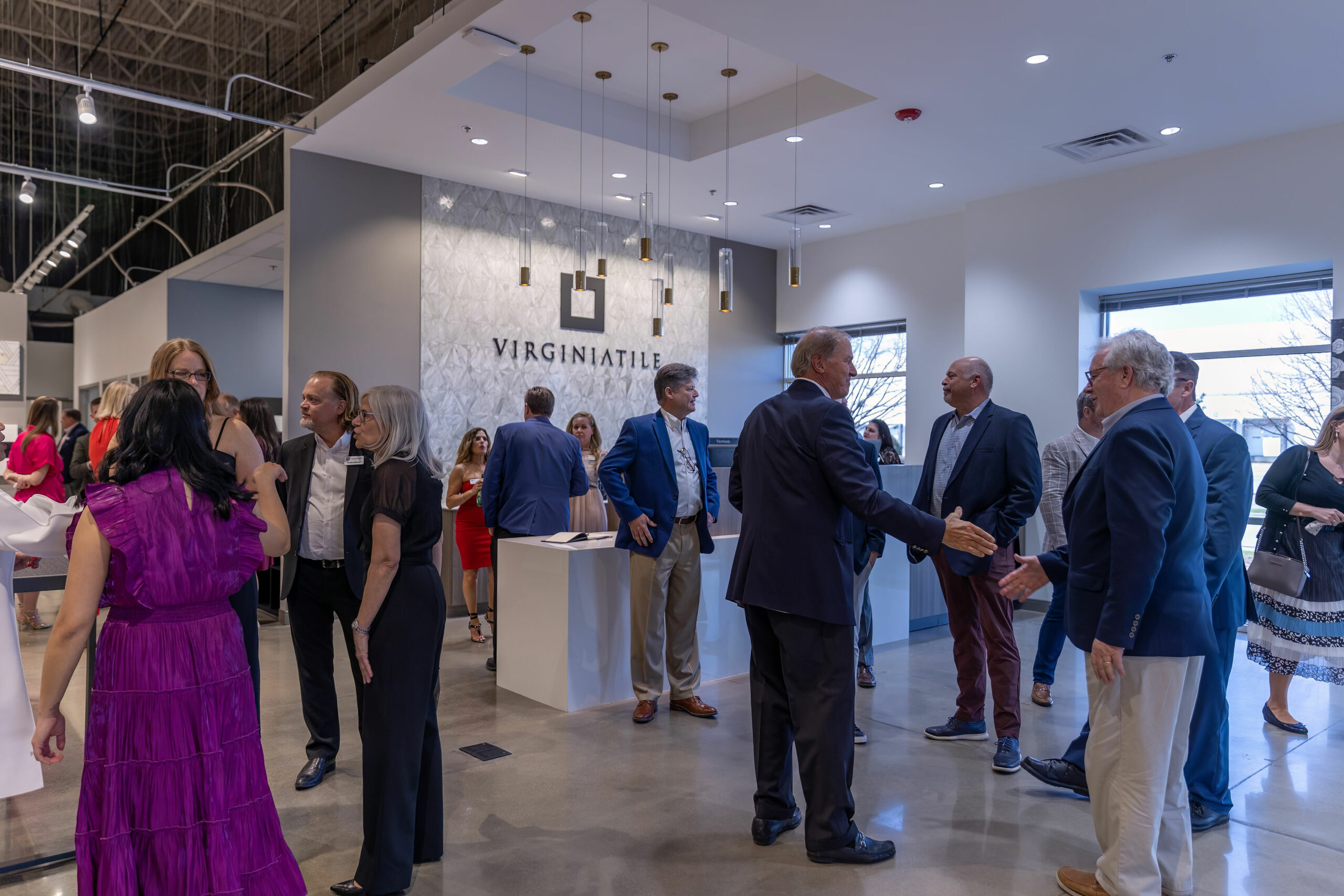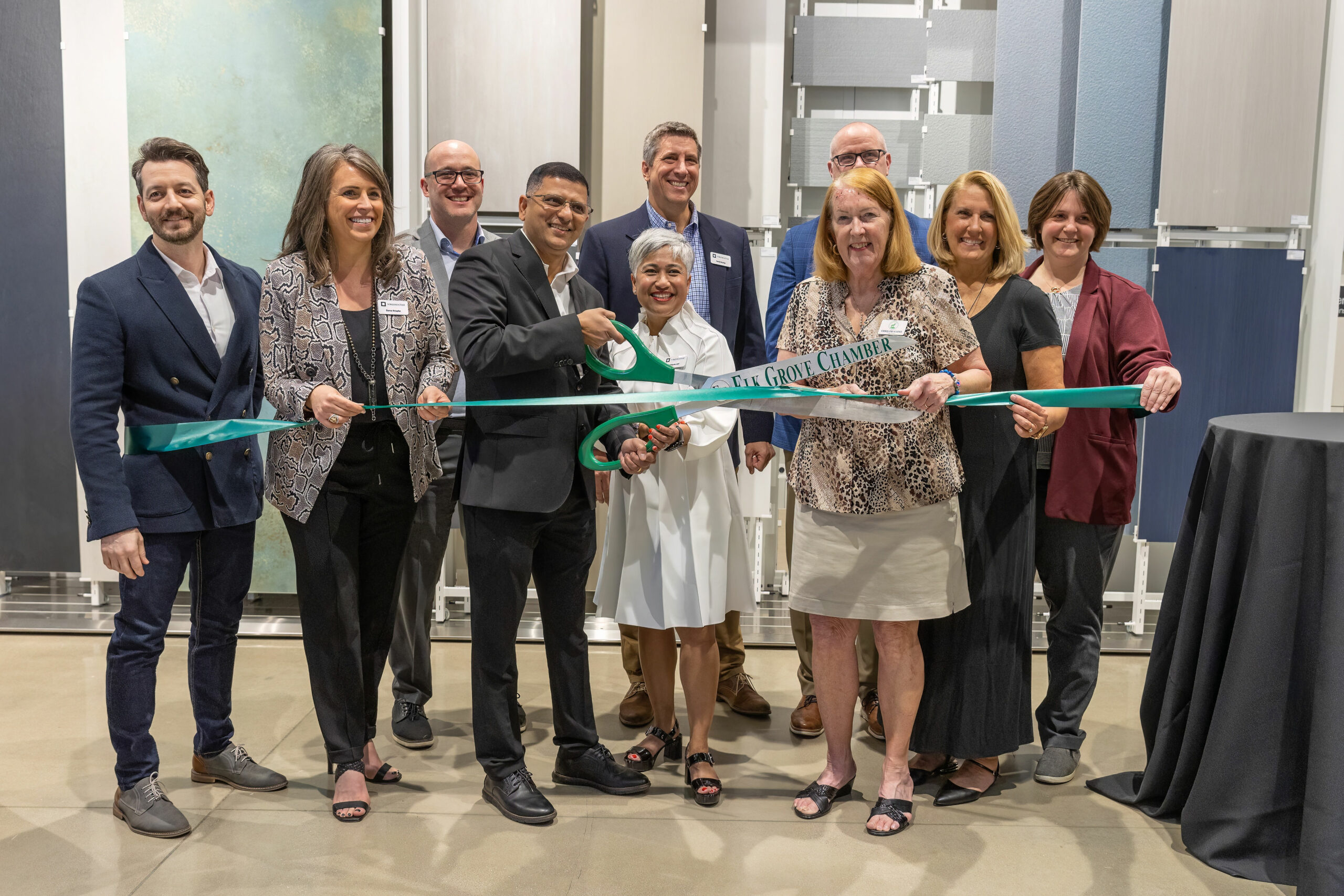 Founded in 1928, Virginia Tile has become a leading tile distributor in the Midwest, serving trade professionals in both the commercial and residential markets. Since its establishment in the wholesale building supply industry by the Stephenson Family, the company has leveraged the power of design and a client-driven approach to provide clients with tools, advice, and resources to shape artful backgrounds to life.
Virginia Tile offers services from inspiration to installation for applications such as bathroom, kitchen, backsplashes, exterior, commercial, living, and pool spaces, curating premium tile and surface solutions from manufacturers across the globe. In 2016, it expanded its presence with the acquisition of ISC Surfaces of St. Louis, Missouri and RBC Tile and Stone of Hopkins, Minnesota. The company has established a network of showrooms in Michigan, Illinois, Ohio, Wisconsin, Minnesota, Nebraska, Iowa, Kansas, Oklahoma, and Missouri.
Text: GLBD Staff
Photography: Courtesy of Virginia Tile