By R.Collins 
Earlier this week on June 11 through June 13, 2018, NeoCon, the annual design showcase considered by many to be one of the world's largest and most important events in the commercial interiors industry, celebrated its 50th anniversary at Chicago's iconic Merchandise Mart, or theMART. The industry's major and emerging manufacturers displayed new products in categories such as furniture, flooring, textiles, interior finishes, interior building products, and technology at an event exhibition that has been considered a mirror and predictor of the trends and products that constitute a more than $12 billion growth spurt in the office furniture industry since its inception in 1969.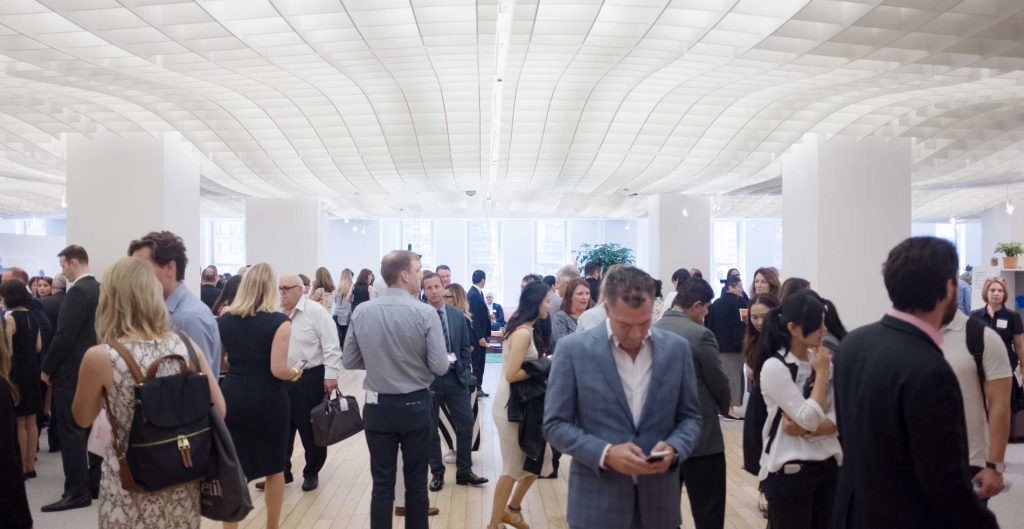 This year was no exception, and trends among exhibits, products, and manufacturers hinted at a combination of residential and commercial standards to product office ware that is homier and more accessible in the modern workplace. The conference also showcased products that are on the cutting-edge of sustainable practices, from eco-friendly, weatherproof performance leathers made entirely of silicone, to indoor furniture lines produced only with recyclable, non-toxic materials.
As a milestone year, the event expanded its nearly one million square-feet of exhibition space to include more than 75 new national and international brands such as Narbutas Furniture Company from Lithuania, Netherlands-based firm Devorm, and Polarmoss USA from Finland. The expansion also accommodated 10 new permanent showrooms belonging to LINAK, Nappa Tile, and Scandinavian Spaces, among others. 
"We offer attendees the chance to shop hundreds of established and emerging companies—providing unparalleled access to the latest and most innovative solutions in commercial design," said Byron Morton, vice president of leasing for NeoCon in a press release. 
Though each designer-manufacturer contributed creative and intuitive products of tomorrow for NeoCon's diverse makeup, 81 were selected to receive awards in Innovation, Editors' Choice, and Best of Competition. A total of 374 products were entered in 41 categories ranging from healthcare fabrics and textiles, decorative lighting, and lounge furniture collections, to workplace technologies. Among the winners for Editors' Choice Awards were Designtex's textile collection, Designtex + Coalesse Collection, and Milliken's Textured Sky carpet.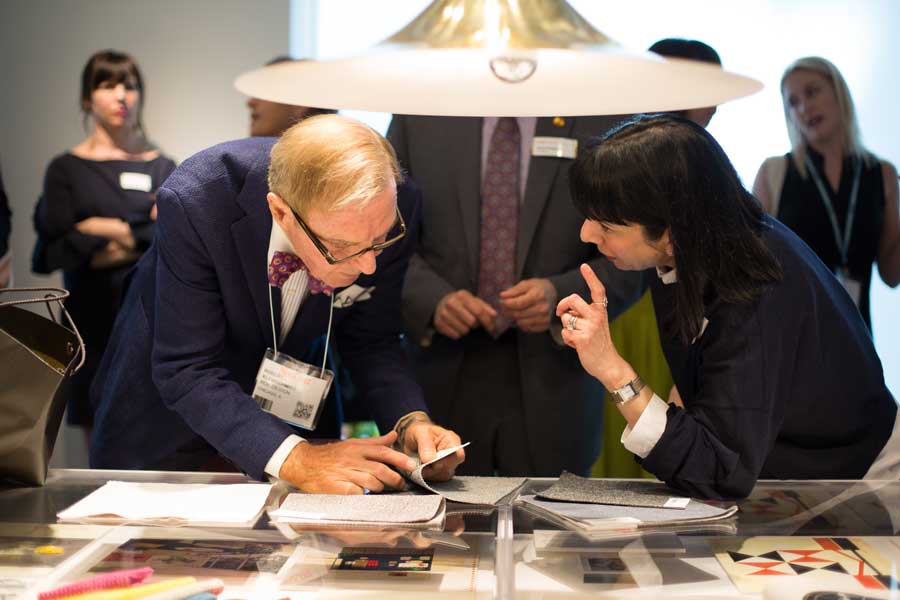 Michigan-based brand Steelcase received a Best of Competition and Best Showroom award for its redesigned and newly expanded WorkLife showroom inspired by bettering the employee experience with a technologically savvy and connected work space. 
Other representatives from the greater Great Lakes region comprised Herman Miller, Haworth, Leland International, Sensitile Systems, Mayer Fabrics, Indiana Furniture, Versteel, Jasper Seating Co. Incorporated—or JSI—HBF Furniture and HBF Textiles, Architex, Magnuson Group, Prismatique Design Limited, and Halcon Furniture, among others. The Michigan, Indiana, Illinois, Minnesota, and Ontario firms presented new products and services to crowds surpassing more than 50,000 throughout the three-day event; and Indiana Furniture's expanded showroom featured the internationally renowned Interior Architects. 
Among leading brands in the industry and innovative displays, NeoCon featured exhibits and installations such as The Future is Party, an event presented by Mohawk Group to provide attendees with fresh summer food, drinks, and live music; and Snowsound Quiet Zones which offered visitors an architecturally-inspired acoustic retreat from the busy seventh floor by using California-based Snowsound panels and acoustic tiles to cushion visitors from the noise. 
The event also featured keynote speakers Nick Thompson, editor-in-chief of Wired Magazine; Art Gensler and Cheryl Durst, Hon. FIIDA, LEED AP, executive vice president and chief executive officer at IIDA; and Carol Ross Barney, founder and design principal at Ross Barney Architects, who's  Future Cities-Creating Livable Environments address focused on transforming cityscapes into more livable, sustainable, and efficient environments.  
NeoCon 2018 also offered multiple options for continuing education, or CEU. programs and a new permanent conference center and venue for CEU programs. Each 60-minute seminar NeoCon offered for continuing education reviewed relevant issues in the industry and fell into one of five categories: architects, interior designers, healthcare designers, lighting designers, and LEED professionals. Seminars were administered on-site to provide some attendees with access to industry certifications while being surrounded with state-of-the-art products and leading professionals in the field. These educational seminars combined with the highly sensory conference to invite guests to learn about, see, hear, and touch the future of an ever-growing industry.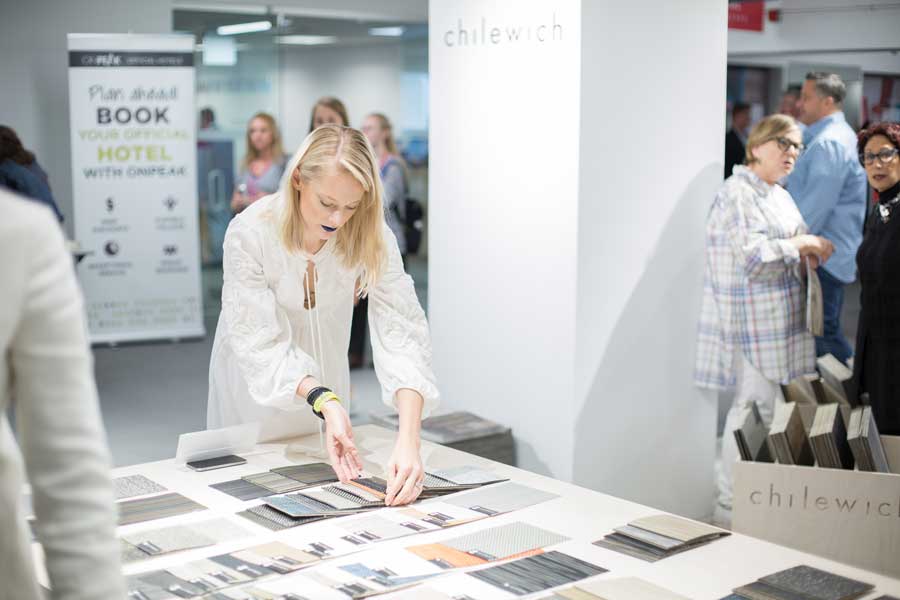 Photos courtesy NeoCon