For many, the heart of a home is its kitchen: a space that is shared and enjoyed along with the dishes it creates. The space is often a central nexus, supported by a series of appliances that are inherent to its function.
Since 1945, the Sub-Zero brand—along with the newer additions of Wolf and Cove—has functioned as an industry leader in creating culinary appliances that focus on cooking, food storage, and kitchen cleanliness. All three brands, established by Sub-Zero, Inc., a Madison, Wisconsin-based firm and manufacturer, have shaped the culinary appliance industry for more than 80 years in part by creating comprehensive, exciting show rooms that focus on hands-on education and engaging the senses.
"We like to say that all senses are engaged when you come into our showroom," said Zachary Gasiorowski, marketing showroom manager at the Sub-Zero, Wolf, and Cove showroom in Glendale Heights, Illinois.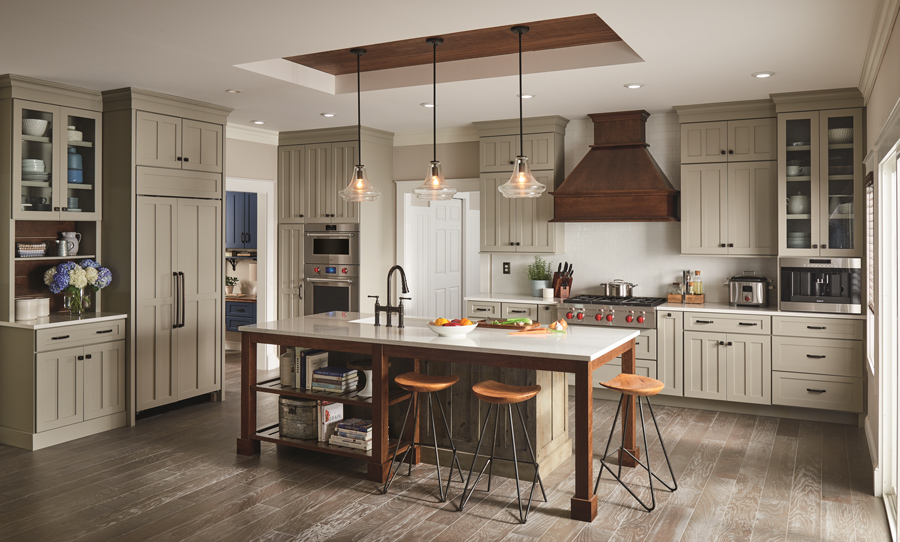 "Here you can turn a nob and the flame turns on and you can come into our one of our product demonstrations where our chef is going to prepare meals on our appliances for you. You get to taste, smell, and see everything and learn how to clean it. It's an experience you can't find just by perhaps going to a store. When that flame actually turns on and becomes interactive, you get to see and experience the difference first hand," Gasiorowski added.
Beside showcasing appliances in sensory, interactive showrooms such as those of Glendale Heights, Illinois; and the Sub-Zero, Wolf, and Cove showroom by Trevarrow, Inc. in Auburn Hills, Michigan. Each location showcases stylish kitchen vignettes that provide visitors with inspiration they can feel. Gasiorowski said the look of each appliance is traditionally characterized by professional, transitional, and contemporary styles that can integrate easily into an array of kitchens: from city high rises to country cottages.
"There's no compromising with our appliances. They work extremely well; they have the longest lifespan backed by the best warranties in the industry; and they also look really good," Gasiorowski. "They're designed to fit into many styles of homes whether it's a modern design to a classical style kind of kitchen. We have products that will look good no matter here they are installed."
For the Sub-Zero, Wolf, and Cove showroom by Trevarrow, Inc., in Auburn Hills, a future introduction of an outdoor showroom kitchen will also allow visitors to reach inspiration beyond the indoors. The showroom features nearly every new Sub-Zero, Wolf, and Cove addition, according to Barbara Chick, marketing coordinator at the Auburn Hills showroom by Trevarrow, Inc.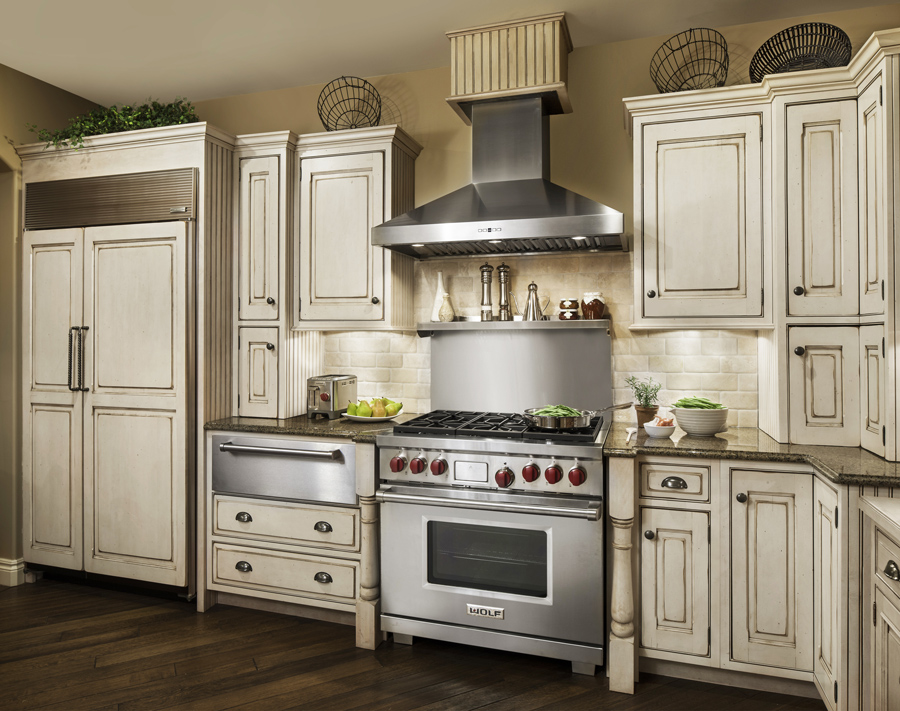 "Sub-Zero and Wolf have a long history of innovation and design, while Cove is still relatively new. They continue to research, develop, and move the industry forward. They really are the industry trend setters," Chick said. "The other thing that I think sets (products) apart are their life expectancies; most appliances are 20-plus years and their warranties are really ahead of everyone else."
Education on warranties and other appliance details are offered alongside the sensory and inspirational Sub-Zero, Wolf, and Cove showroom experience. With specialists—not sales people—ready to brainstorm every idea with guests upon entry, brand showrooms offer one-on-one service that does not depend on the point of sale. While Chick said that the Auburn Hills showroom is clearly a "wow factor" showroom—exemplified by the initial double doors revealing a grand foyer fireplace and leather seating—every Sub-Zero, Wolf, and Cove showroom is designed, literally and in concept, to educate visitors and pique their senses.
"All showrooms throughout the country are designed to have the same experience in them. The idea of our showrooms is to educate customers in a non-sales environment. It's a very friendly, no pressure, educational, and comfortable environment," Chick said. "[Guests] have all the information that they need for their project whether they're building new or remodeling or just need a replacement piece."
As a group of brands focused on education and highly personal service, Sub-Zero, Wolf, and Cove offer interactive cooking classes at showroom locations and recipe guides to further engage guests in choosing some of their most important and utilized appliances. Sub-Zero, Wolf, and Cove offer appliances from cook and range tops to coffee makers, cookware, and cutlery to provide kitchen enthusiasts with products that provide the heart of the home with stylish appliances that are built to last.
Text: R.Collins | GLBD Staff Writer
Photos courtesy Sub-Zero