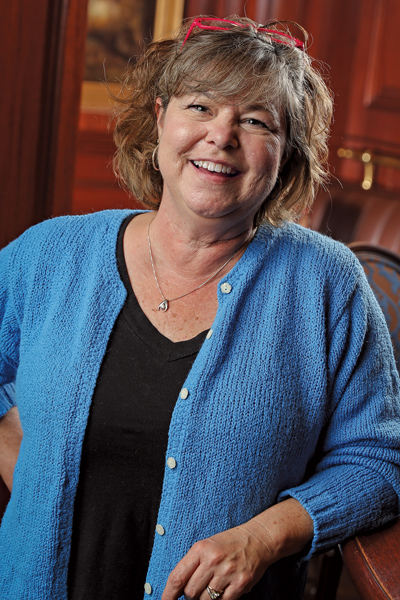 Sarah Bourgeois, AIA, architect and owner of Sarah Bourgeois Architects in Traverse City, Michigan considers design as well-thought out, having proportion and scale, and a convergence of a lot of moving parts—but whether it is a good design or bad design, and what makes it so, is often in the eye of the beholder.
"There are rules we start off with and ideas are often driven by clients—there are a lot of outside forces—but can it stand the test of time?" Bourgeois said.
While officially launching her own venture in Traverse City around 2010, Bourgeois has had more than 20 years of commercial and residential experience.
Sarah Bourgeois Architects has worked with clients from all over to deliver residential and some commercial projects largely in the Traverse City area. Despite the nuances in the two different markets, Bourgeois noted her process is always the same regardless of the project—although rules are different in terms of safety, ADA, and fire concerns in public spaces—and one of her favorite types of projects is remodeling.
"I love knowing that I'm helping clients get through the process—because again, my projects are mostly residential—I make their home, their cottage, or whatever it may be, better, look good, and function in a way that they need it to function," Bourgeois said. "I'm not here to change the way people live. We develop a structure to adapt to how clients want to use it; that is our job as architects. The building should be attractive; it should function well and just make sense to the end user."
Full text available in our print edition, Great Lakes By Design, Volume 2, Issue 6: Architectonics available to purchase now or with your subscription.
To learn more about Bourgeois visit her site, sbourgeois.com