Detroit has been home to artists in their many forms—designers, architects, sculptors, and fashion creatives, among others—who have set roots in the city as a space for personal and professional practice; often drawn to its rich industrial and design history as well as its current fabrication abilities.
Its resources for the arts—such as Detroit Institute of Arts, College for Creative Studies, and Cranbrook Academy of Art—also draw national and international attention as centers for artistic preservation, exploration, and experimentation. In 2015, internationally-acclaimed artist and designer Nina Cho made Detroit the base for her professional practice, Nina Cho LLC, and personal studio; going on to exhibit at the Robert Adler Gallery in Detroit and partnering with Detroit-based independent product design studio Tait Design Co.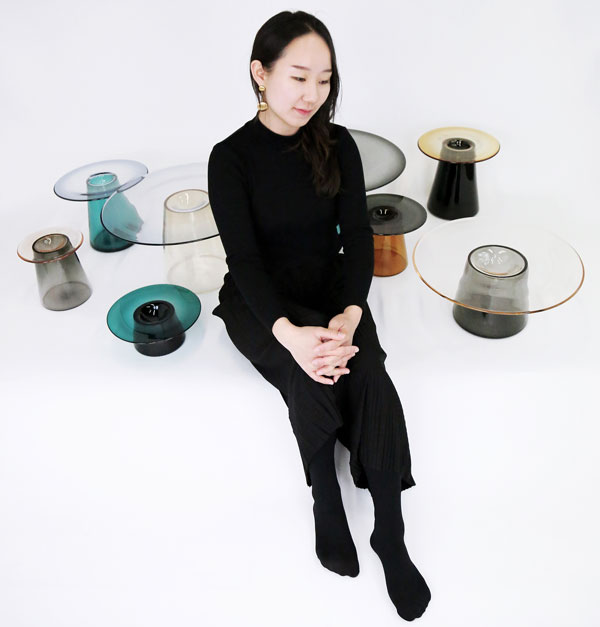 Cho's residency in the city follows an academic career of a Master of Fine Arts degree in 3D Design at the Cranbrook Academy of Art in Bloomfield Hills, Michigan; and a bachelor's degree in furniture design and woodworking from Hong-Ik University in Seoul, South Korea. Born in the United States and raised in Korea, Cho's heritage informs her current aesthetic of decidedly minimalistic and focused on structure in its most distilled forms.
Marble, metal, and glass are used to explore concepts of lightness and space, and individual pieces seem to slip from the genre of object to the status of furniture—inviting contemplation of both their physical and negative spaces. This relationship between physical being and the void is a basis for much of Cho's work and allows her to consider the potential posed by emptiness as an opportunity for an object's surroundings to inform its presence.
Though Cho currently calls Detroit home, she continues to participate in international exhibits, such as in Cologne, Germany; London, UK; Milan, Italy; and Seoul.  As she prepares to release a new series at Colony, a New York City-based furniture and home décor gallery featuring independent designers, Great Lakes By Design Magazine had the chance to ask Cho about her time in Detroit, design philosophy, and the journey thus far.
GLBD: Your philosophy is said to be centered around the relationship between object and negative space. Do you also find inspiration elsewhere?
Nina Cho, artist and designer: Yes. The philosophy of the relationship between the object and negative space around it is what essentially underlies in my work. Inspiration always comes from keen observation on story, life, things, people, and etc. I like to observe my surroundings and listen to others' stories. It ends up leading me to something unexpected.
What are some of your favorite materials to work with—and why?
My favorite material varies each time with each project. I try to find the most suitable material for each design. I use various materials and study how they relate to my philosophy. For the Bent Mirror Series and the Cantilever Table, I explore planar materials, like sheet metal, to develop my ideas about folding and bending to create a three-dimensional form. A thin gauge of metal presents this idea well and supports the aesthetic of emptiness by describing positive and negative space. The unique transparent materiality in the glass work, Layering Transparency, reveals overlapping parts of positive and negative space beautifully created from the process of blowing glass.
How is your design approach different now compared to a few years ago?
I believe now I have my own voice for work. When I was at school, I had tried and experimented on creating various work to find my language. Also, writing about myself and my work helped me narrow down my thinking and aesthetic. I hope to continue building a strong and consistent voice in my work.
How did your time at Cranbrook influence you as a designer or your overall design philosophy?
Being independent. I moved to the U.S. shortly after graduating to study 3D Design at Cranbrook Academy of Art. There were no credits and assignments at Cranbrook, so I operated my studio space as a professional independent designer. I focused and developed each aspect of my design process from ideation and prototyping small scale to full scale models and producing the final piece. Taking responsibility for the whole design process helped me gain confidence in my creative thinking and helped prepare me as an independent designer.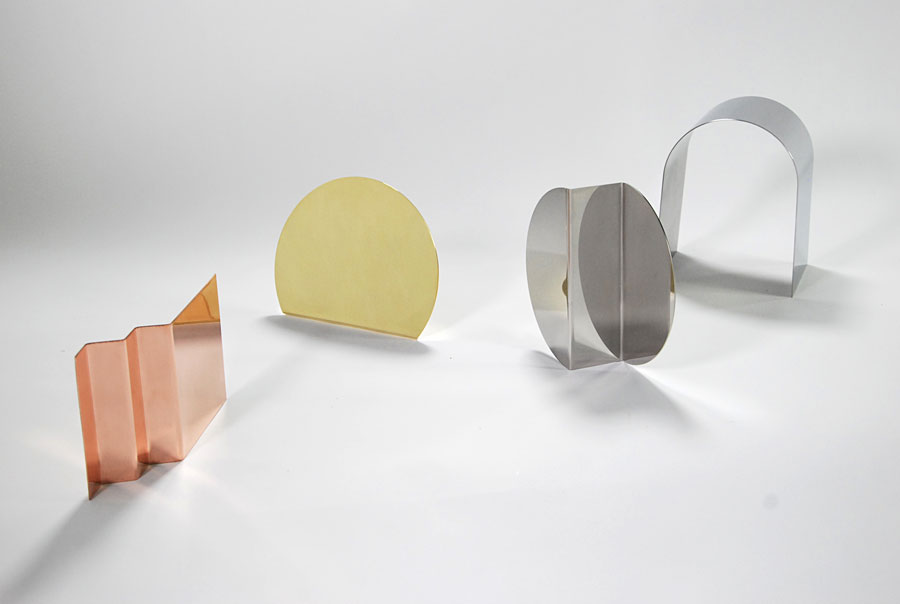 What drew you to Detroit?
Four years ago, I was challenging myself with a new environment as I started living and working in Detroit following graduation. At that time, Detroit was unfamiliar and seemed to have lots of possibilities to me. Cranbrook is also located near Detroit so it happened naturally. Good fellows, alumni from Cranbrook like Chris Schanck encouraged me to pursue my practice here in Detroit so I took a studio space next to his when I started.
I'm currently in a different artist collective space and it keeps inspiring me. Detroit also has many great fabrication facilities. It was a great advantage in realizing my idea for my folded/bent metal work series. Detroit is still affordable for artists. I've had the chance to exhibit and sell my work nationally and internationally while creating my work here.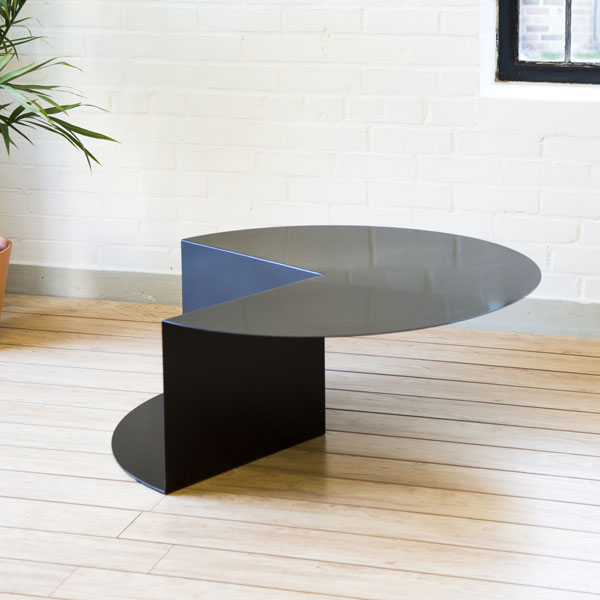 How do you challenge yourself as an artist and designer?
I challenge myself by trying new methods of creating work. Every time I'm working on a new body of work, it's challenging. I like to try using different materials and learning their applications. The biggest challenge is to maintain an active practice and not give up. It's been about four years of me pursuing this career professionally.
Personally, I think it is not an easy field. I think being an independent designer or artist is more than just a job. You can make it if you are serious, dedicated, and love creating your own work. I feel like I am still on my way to "making it" in my field. I hope to continue to create work and for the work to have longevity.
What are you currently working on? Why does it excite you?
I've been given the opportunity to have a solo show this year. I will be presenting a new series of work for the gallery in New York City called Colony. I'm very excited to have my second solo show. I'm currently planning on creating a collection of wall mirrors. I can't describe much about my new collection before its release, but I will create mirrors to function as both art pieces and wall mirrors. I want this mirror to create the moments that ask one to be contemplative and maybe introspective. It will be sort of window into another kind of place. I intend to leave space for interpretation by the viewer.
Text: R. Collins | GLBD writer
Photography: Nina Cho LLC