Among the events reflecting the most current industry knowledge and practice in the design industry, NeoCon, held annually at theMART in Chicago, is considered a leading platform. Since 1969, it has brought leading figures and innovations in the commercial design industry under one roof during three days of seminars, exhibitions, and presentations showcasing innovative design for the workplace, retail, education, and hospitality, among other sectors.
Now in its 51st edition, the convention will launch a series of off-site Inside Design tours in collaboration with the International Interior Design Association, which will allow participants exclusive looks at some of Chicago's most innovative spaces; personally led by the designers and architects who brought them to life.
"IIDA is pleased to present the inaugural 'Inside Design' tour program with NeoCon," said Cheryl S. Durst, Hon. FIIDA, executive vice president and chief executive officer of the IIDA in a press release. "This series allows us to showcase some never-before-seen projects in an up-close-and-personal manner, offering participants the opportunity to directly engage with the designers, project leaders, and potential new collaborators."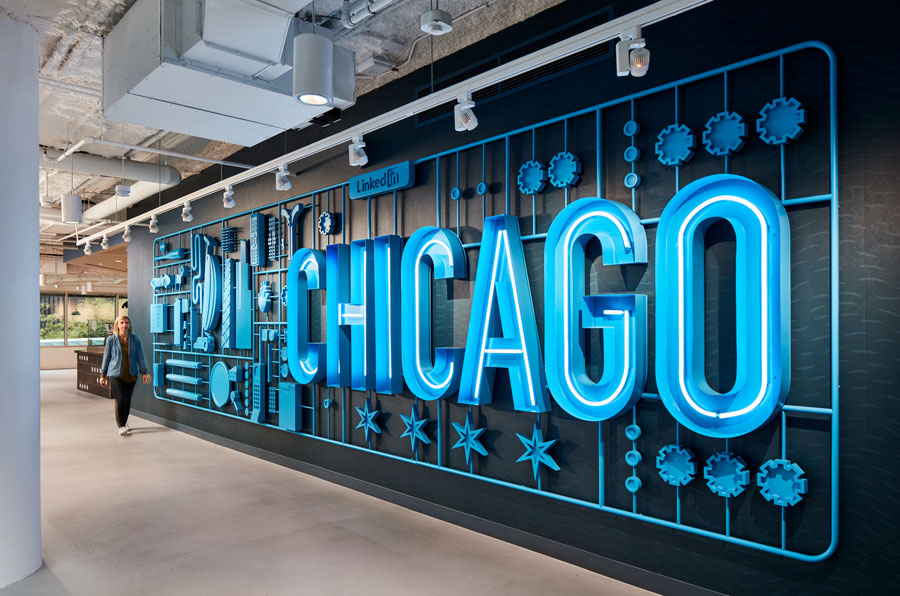 The series of six tours will weave through a variety of downtown Chicago neighborhoods, from Greektown, where a tour of LinkedIn's Chicago office—to be freshly expanded by 40,000-square-feet early in June—will be led by its designer, Gensler; to the shores of the South Loop where the nearby historic architecture and interior renovation of the Chicago landmark, Hotel Essex, will be presented by Chicago-based design firm The Gettys Group, which conducted its renovation and redesign.
Tours will also be given at other new destinations such as the McDonald's Headquarters in the Fulton Market district; the ornate restaurant and nightclub destination TAO Chicago designed by Rockwell Group; the loft for logistics firm C.H Robinson's new flagship location designed by Vocon; and Catalog, the new five-level dining, retail, and entertainment experience designed by Gensler at the base of the Willis Tower.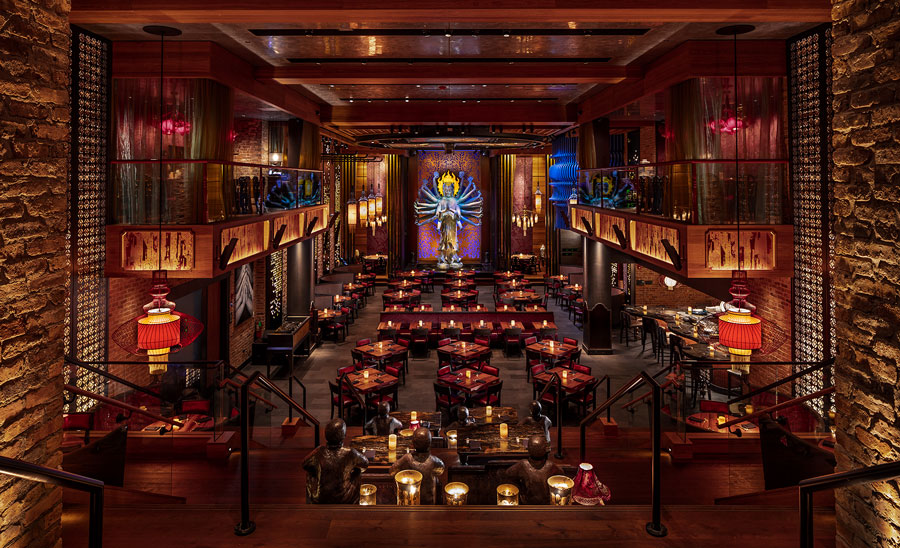 "The idea behind the Inside Design tours is to showcase great new Chicago design to the A&D community coming to town for NeoCon," said Lisa Simonian, vice president of marketing at NeoCon in a press release. "What makes these tours really unique is that they are led by the design firms and teams who worked on the projects. So tour guests get a first-hand look and perspective on the design and design process."
Tours will take place from Monday, June 10th through Wednesday, June 12th and cost $65 to register for each. Alongside the Inside Design tours, NeoCon's regular programming will fill about 10 floors of theMART with new showrooms from industry leaders such as Versteel, Milliken, and Halcon, and seminars concerning issues such co-working, zero carbon buildings, and historic preservation in hospitality design.
In all, NeoCon serves as a gathering place for the manufacturers, designers, end-users, and other key players shaping today's commercial design world. It provides unparalleled access to creative design solutions from leading industry firms alongside emerging talent in a setting known for its innovation in technology, business, and the arts. TheMart, a Vornado property located in the center of the River North submarket is an approximately 4.2 million square-foot wholesale design center serving as one of the world's leading commercial buildings. Formerly The Merchandise Mart, it has also served as home to NeoCon since the convention's arrival at the forefront of the international commercial design scene in 1969.
Text: R. Collins | GLBD writer
Photography: Novita Communications | NeoCon