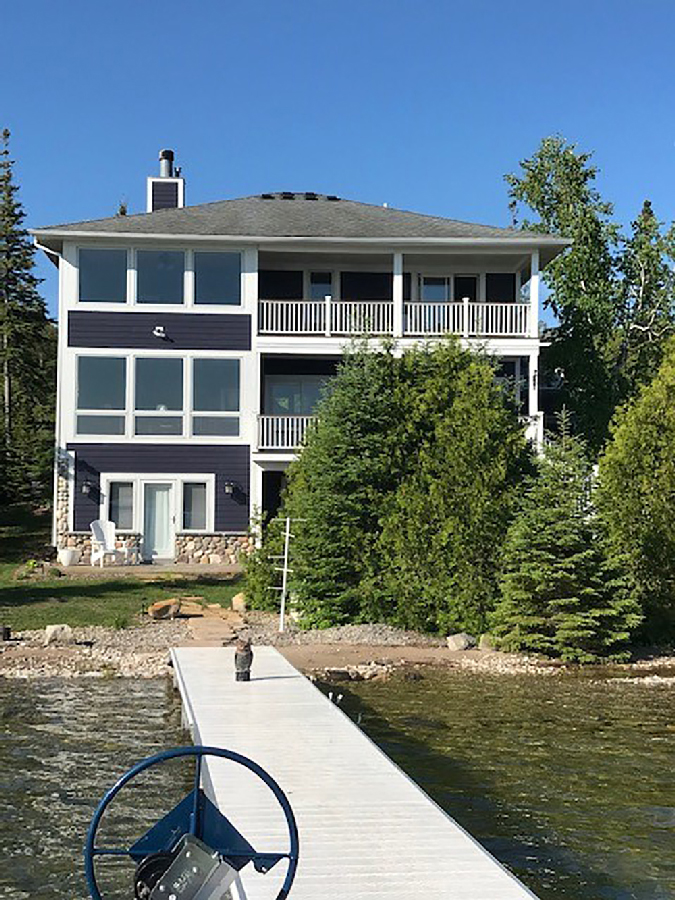 Sitting at the tip of a peninsula pointing into the clear waters of Lake Charlevoix, a residence for sale in East Jordan, Michigan is both a witness to one-of-a-kind sunsets and a secluded sanctuary surrounded by freshwater. The property is being listed by Pat O'Brien and Associates Real Estate at $1.25 million. With locations in Boyne City and Charlevoix, Michigan, the real estate brokerage firm specializes in Northern Michigan's luxury, residential, lakefront, and commercial properties. 
Approximately 100 feet of Lake Charlevoix frontage and placement on a quiet paved road make this northern Michigan residence a tranquil escape; but pier and stone firepit access, as well as a spacious multi-level interior create a pleasant place to gather family and visitors as well. 
Boulder accents on the exterior and a wood frame, complete with white window treatments and decking, offer a fresh, nautical feel to the home, which is part of The Club at Lake Pointe Association on the shore of Lake Charlevoix. From the master suite and its private deck, views of lakefront sunrises and sunsets can be seen bedside, while an open loft area upstairs gazes out on the water. The upstairs also features three of the six bedrooms and two of the five bathrooms offered by this residence. 
Besides generous bedroom and bathroom amenities, a spacious floorplan and another upper-level deck offer plenty of room to spread out or host gatherings with family and friends. On the main level, a living area and quiet den are separated by a double-sided stone fireplace. Another fireplace appears in the private guest suite above the garage, which also comes with a bedroom and living area to cap off a comfortable guest experience just off the main residence.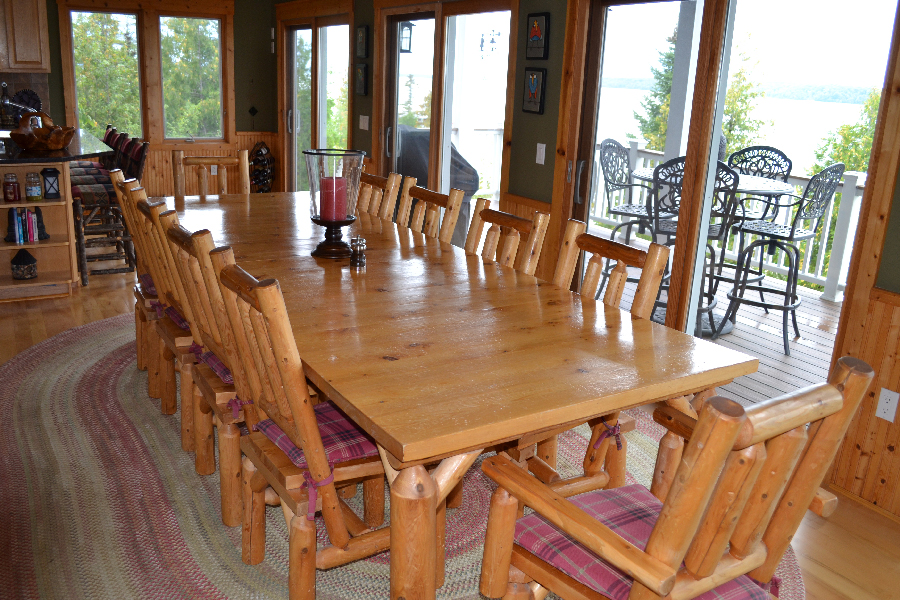 Photography: Pat O'Brien and Associates Real Estate