A modular partition and trellis made from regenerated resin; a Puerto Rico-based, non-profit organization repairing hurricane-affected communities with solar power; and an entire city district in Dubai designed by the Chicago-based firm of Adrian Smith + Gordon Gill Architecture LLP: these are all projects from 20 different nations unified by the new GREEN GOOD DESIGN awards. 
GREEN GOOD DESIGN awards are a special edition of the nearly 70-year-old GOOD DESIGN™ awards, which was founded in Chicago by Edgar Kaufmann Jr., Eero Saarinen, and Charles and Ray Eames, and organized by The Chicago Athenaeum: Museum of Architecture and Design, and The European Centre for Architecture Art Design and Urban Studies. In 2019, GOOD DESIGN™ recognized more than 900 new product designs and graphics from 48 nations. Under the new GREEN GOOD DESIGN edition, each of the 100 awarded projects—ranging from product and graphics design to urban planning and landscape architecture—have emphasized the most advanced "green approach" and sophisticated methods and technologies that leave a positive impact on the environment. 
"This program dramatically indicates that the Green Movement is in full momentum worldwide—from Singapore to Vietnam to New York," stated Christian K. Narkiewicz-Laine, Museum President of The Chicago Athenaeum, in the press release. "Architects and designers are quickly developing more and more interesting solutions to meet a more sustainable future."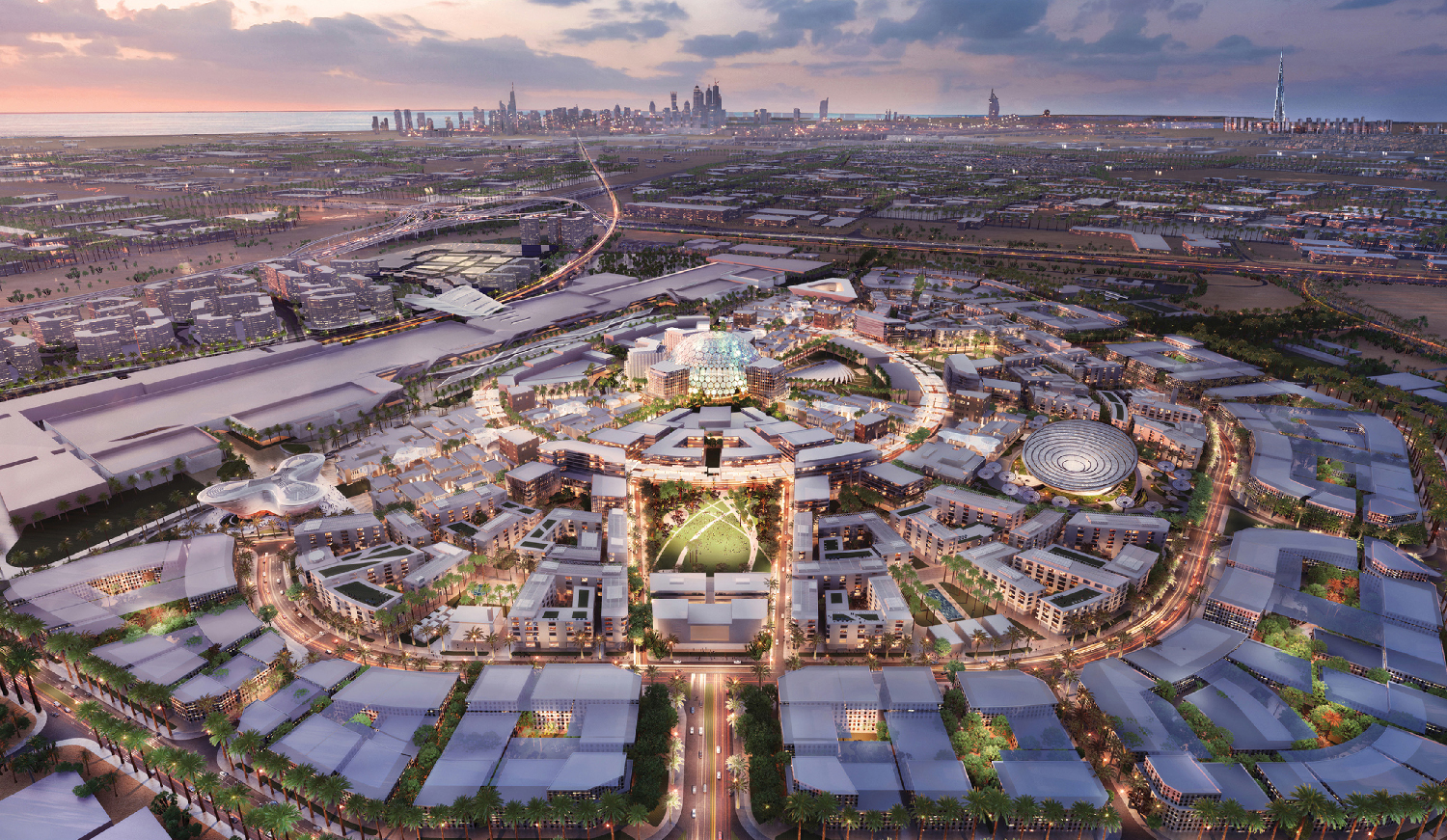 From the hundreds of submissions from more than 35 countries, a jury from The European Centre's International Advisory Committee selected 100 new projects for the 2020 GREEN GOOD DESIGN program. Each project was chosen based on heightening awareness of natural resources, healthy ecology, and the human environment. 
Some of the themes woven throughout project categories included conservation, reusing, retrofitting, and recycling, among others. In all, the awarded urban plans, product designs, and buildings represent regions including: United States, Canada, Australia, Austria, Chile, China, Finland, Germany, Hong Kong, SAR, India, Ireland, Italy, Japan, Republic of Singapore, Spain, The Netherlands, United Arab Emirates, United Kingdom, and Vietnam.
In the U.S., the Chicago-based architecture and design firm Adrian Smith+Gordon Gill Architecture was recognized with an award for the master planning, urban design, and architectural design it created on behalf of the World Expo's Expo 2020 hosted by Dubai, which has been postponed until October 2021. 
The next edition of the nearly 170-year-old World Expo will be a six-month affair featuring 192 country pavilions, with narratives from every corner of the globe. At the center of its approximately 500-acre site, AS+GG designed Al Wasl Plaza, a four-acre garden and performance venue shaded by a 220-foot-tall trellis, which transforms into a 360-degree projection screen by night to constitute the largest spherical media platform in the world, according to the firm. The master-planned site is framed by five office and hotel buildings, which assist in its transition and rebranding into District 2020 following the expo. As a mixed-use technology hub arranged near a new international airport and deep-sea port assets, District 2020 will advance long-term economic and social advancement objectives through its new infrastructure. 
AS+GG's master plan for the area considers increased connectivity throughout the district, which is accessible by regional expressways and a commuter rail under construction. Small block sizes and frequent intersections create free pedestrian and cycling travel—promoted by bike share nodes distributed throughout—which would reduce vehicle miles and lead to less road congestion and increased air quality. At the master plan scale, the architects also included innovations like treating wastewater with reverse osmosis to provide water for district cooling, as well as a vacuum waste collection network, Automated Guided Vehicle operations, and IOT sensors that would allow building management systems to respond to parameters like climate, air quality, and traffic.
The 2020 GREEN GOOD DESIGN award winners and their projects, such as AS+GG's Al Wasl in Dubai, can be found online and will be featured in the upcoming book, GOOD DESIGN 2019-2020, which will be published by Metropolitan Arts Press Ltd. 
Text: R. Collins | GLBD writer
Featured image | Expo District 2020 Al Wasl Garden, credit Adrian Smith + Gordon Gill Architecture