State leaders are in the process of lifting restrictions imposed by the COVID-19 pandemic, prompting businesses of all kinds to rework their strategies for physically inhabiting workspace, as quickly as they had to initially shutter their doors. In Grand Rapids, Michigan, workspace furnishing leader Steelcase Inc. and its family of brands—which include Coalesse, Turnstone, and Designtex, among others—started that strategizing process long ago and have been publishing guides and advice for reworking the workspace to reflect the unique new needs of employees and staff members returning to work.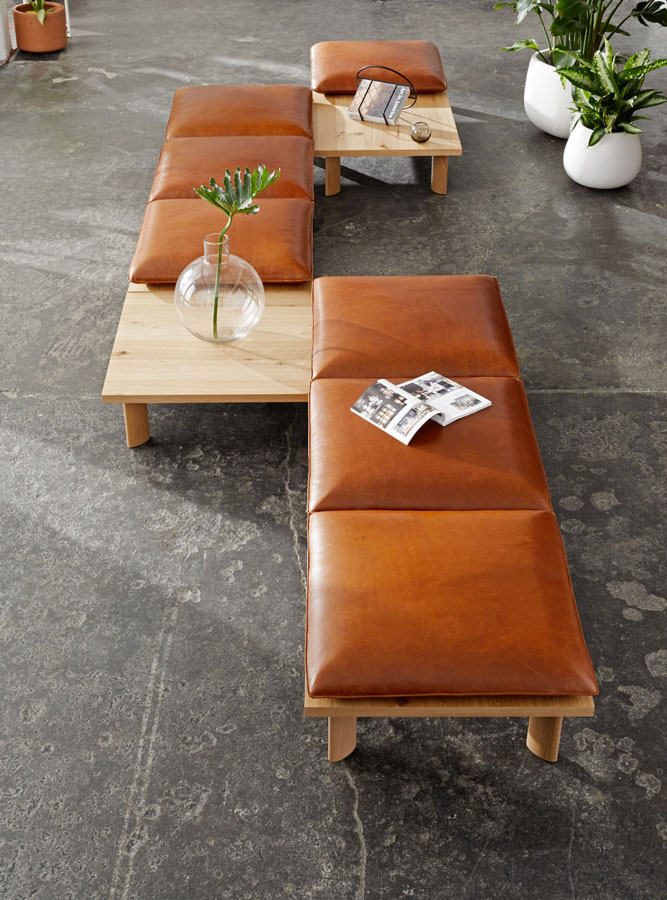 In the firm's April edition of the guide Navigating What's Next: The Post-COVID Workplace, it shares strategies that can help organizations navigate the existent crisis now, near and far in the future. A diverse network of clients, experts, and thought leaders have pooled their understandings into the 30-page guide, which features sections on safety guidelines—including setting up a pandemic response team and new employee protocols—and thought starters for home office design and sections in commercial workplace settings like ancillary spaces, workstations, and shared space. 
While safety and health are fundamental priorities when returning to work, Steelcase seeks to join new essential precautions with a continued ability for companies to strengthen their communities and cultures unhindered. In effect, the guide outlines strategies for merging health, wellness, comfort, and aesthetics in the workspaces of the near future, which will, for the first time, be redesigned to mitigate the spread of disease. 
"Infection control is a new priority. Employees will not return to an office that doesn't feel safe, and most of today's high-density workplaces, with extensive reliance on hotelling and shared ancillary spaces will need to be modified," said Jim Keane, president and chief executive officer at Steelcase Inc. 
"Businesses understand that infection transmission within a workplace can not only shut them down again, but also damage their brand and their ability to attract new talent. As we add infection control as a new given, we must not 'fix' the office in a way that weakens community, creativity, productivity or the other keys to winning as competitiveness intensifies—that's the whole reason to have an office," Keane added.
When planning for unknowns, Steelcase notes that safety must come first, not only to keep bodies safe, but also to ensure those using a workspace feel safe and can reap the emotional and mental benefits of that security. Now and in the near future, Steelcase states that some key principles to keep in mind include the density of the workplace and its population, the geometry of the furniture arrangements, and purposeful division using barriers like screens or panels. Besides encouraging meetings in smaller numbers and in open spaces, the firm also advises reorienting furniture and combining it with things like separators and areas for PPE storage to make sure employees don't work directly across from or behind one another and are not separated from health accessories.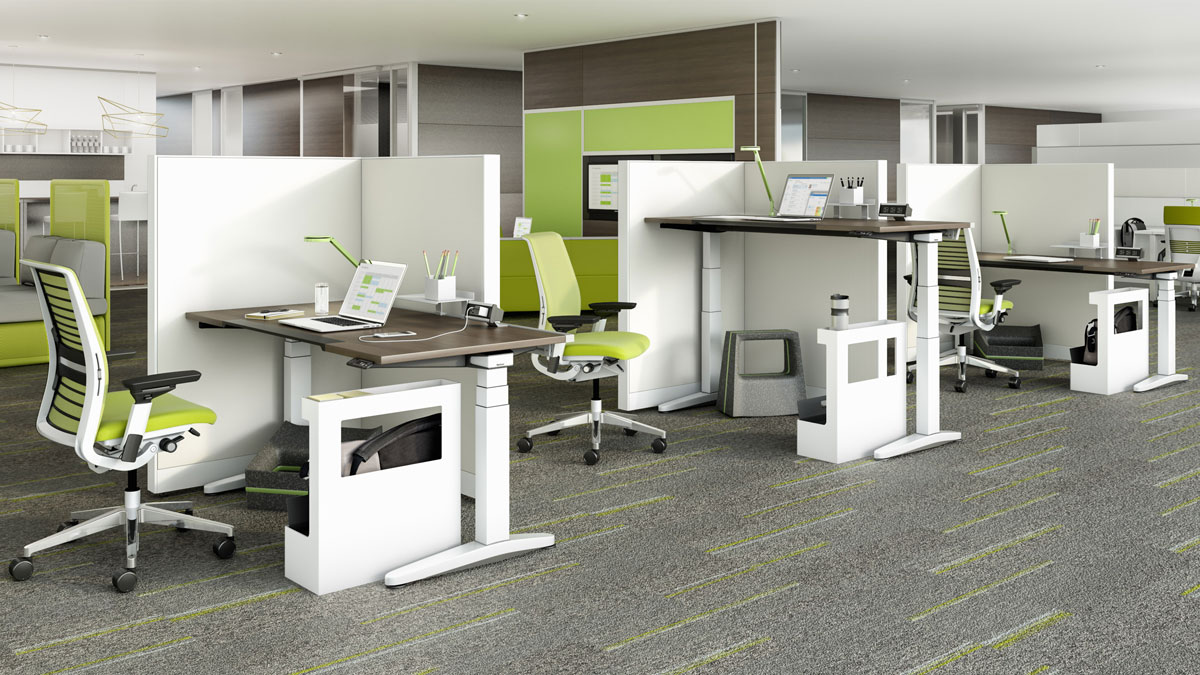 The guide includes many floorplan revisions and illustrative figures, which can also be found online through clicking through the downloadable guide, and specific Steelcase product ideas like Ology height-adjustable desks and benches and user movable Flex Screens offer specific products for achieving different shapes in pockets of work activity. For ancillary spaces, the guide posits ideas like introducing tables into communal seating spaces to reduce density and eliminate face-to-face orientation. Other ancillary considerations include individualized or minimal seating capsules like the Turnstone Bivi Rumble Seat with Hoodie, paired with screen boundaries and dismountable walls.
As a leader in the interior commercial furnishings industry, Steelcase has long committed to creating furnishings using cleanable, durable, and aesthetically pleasing materials. This quality is more important than ever, and the guide notes that some high-performing textiles have "a colorfastness that allows them to be cleaned with a bleach solution," while others like laminates, painted metals, and other hard surfaces can be cleaned with commercial cleaning products. 
Text: R. Collins | GLBD writer
Featured image Gesture Stool
Photography: Steelcase Inc.