The abundance of unique residential properties on northern Michigan's various sandy shorelines often makes the role of the realtor important when matching property to prospective buyer. Different homeowners shape a residence according to their own design values and functional needs, creating homes with unique personalities that add interest to the market.
For Tim Schaub, real estate broker and co-owner of Schaub Team Premier Realty in Suttons Bay, Michigan, pairing prospective buyers with an existing residence that can reflect them begins with knowing the variety of possibilities for design and function that each property already possesses.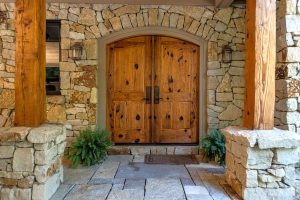 "Whether I'm listing a home with my clients or representing a buyer, my goal is to do everything I can to make sure they have all the knowledge to make a proper decision," Schaub said.
In Lake Leelanau, Michigan, an approximately 11,000-square-foot home originally custom built as a dynamic family destination provides an array of possibilities for homeowners to make it their own, according to Schaub. The potential for new customization is made possible in part by features exhibiting the craftsmanship of the build, completed in 2004 by the previous owner. Custom stone and woodwork provide a quality backdrop for future design influences while adding architectural interest to the structure.
"The cost per-square-footage would be very expensive to do this today. [The original owner] built it back in 2004 and building costs are so much more expensive now," Schaub said. "He didn't really spare any quality details or custom stone and wood work."
The residence on South Manitou Trail is listed with Schaub Team Premier Realty for about $3.49 million and comprises two stories of dynamic private and community space along Lake Michigan's Good Harbor Bay. Schaub noted that the home's craftsmanship is evidenced just by observing the front entrance with its stately pair of wooden French doors surrounded by stone work. Inside the two-story home, the six-bedroom and 10-bathroom program provide an abundance of private space that is enhanced by two porches spanning the length of the home on both levels, which then utilize rolling divider curtains to separate into private segments.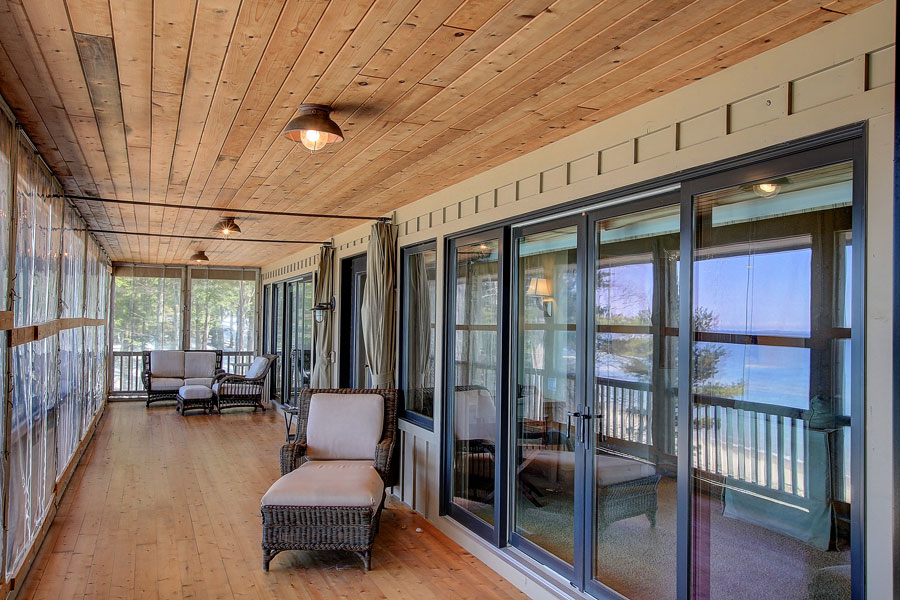 The spacious master suite includes a fireplace, den, and office, and an additional four private suites and bunk room offer different opportunities for lodging; making the residence ideal for corporate retreats or a family gathering space, Schaub said. Warm-hued hardwoods appear in structural elements such as ceiling beams and window frames, and create additional architectural interest that is matched with generous stone fireplaces.
"If somebody is looking for a unique house that's well-crafted in the Leland area, and on Lake Michigan, I think that this hits all the marks," Schaub said. "It is a quality design as well as a quality build, and anybody looking for a higher-end home with plenty of space for friends and family [will find] architecturally this is very well done."
Gathering spaces are not only supported by its open floorplan, but also through its spacious kitchen areas, and an entertainment room housing a theatre and pool table. A fitness room, complete with a sauna, steam shower, and dressing rooms, offer options for exercise and relaxation furthered by outdoor features such as a lakeside hot tub, outdoor showers, and an outdoor pool fitted with a sleek stone waterfall.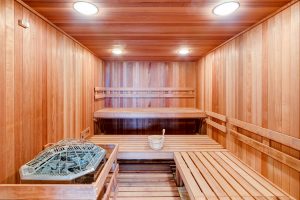 While its design and activity features make the residence unique, the roughly 212 feet of frontage on a crook of Lake Michigan's Good Harbor Bay create a truly unique setting. The Sleeping Bear Dunes National Park lies just South of the residence and brings with it a stretch of beach without any other structures, providing prospective residents with clear views of the surrounding wilderness. Other points of interest unique to northern Michigan are the nearby Pyramid Point Trail and the North and South Manitou Islands, as well as the quaint downtown areas of Leland and Glen Arbor.
The home's custom build, features, and one-of-a-kind location in Leelanau County make it a candidate for an equally-unique new phase of ownership. For Schaub, it offers an array of possibilities in new personal design, usage, and overall enjoyment. Schaub Team Premier Realty is operated by Tim Schaub, Melanie Schaub, and co-owner Roger Schaub, long-time residents of Leelanau County and experts in the area's real estate market. Together, the team specializes in waterfront properties, vacant parcels, and luxury homes in the area that provide their own set of distinctive characteristics for future homeowners to discover.
Photography: Schaub Team Premier Realty
Here :link to listing MLS:  1859525
Text: R. Collins | GLBD writer