Since the first drawing in prehistoric times, art and creating have been forms of self-expression and storytelling for people that cross multiple mediums and industries. Almost everything human-made has been designed with a purpose and tells a story—whether that story is the initial creator's intention, or the history of the piece's previous owners and travels. Shari Currie, owner of Recycled Modern LLC, an urban vintage, upcycled, and handcrafted home décor shop in Chicago's Lakeview and Lincoln Park neighborhoods, fills her store with furniture that tells the story of past owners, and home décor pieces upcycled or handcrafted locally, designed to tell stories of their own.  
"Upon buying a home, I was shopping and just didn't see me. I just went to all of these different places and I'm like 'I can open up a vintage shop myself, and it would be from my perspective of what vintage is,'" Currie said.
When Recycled Modern first opened in 2018, its purpose was to serve as a space that sells vintage furniture. The shop began to morph into something more, however, when Currie began helping her brother-in-law on woodworking projects, resulting in offering upcycled furniture as well. The two not only collaborated on upcycling vintage pieces, but also building fully handcrafted homewares for the shop. With the addition of handcrafted work, Currie quickly became inspired to also add original artwork to her shop's merchandise. One of the first pieces to find a home in Recycled Modern was "Black Lives Matter," a piece by artist Roger Carter, featuring a sofa with the words "black lives matter" graffitied on it.
"[The shop] was built around that piece; having a space where primarily black voices are being heard through art and furniture. It just built on there," Currie said. "Women-owned, locally hand-crafted pieces: it's a very diverse space, primarily uplifting the black voices in the city of Chicago."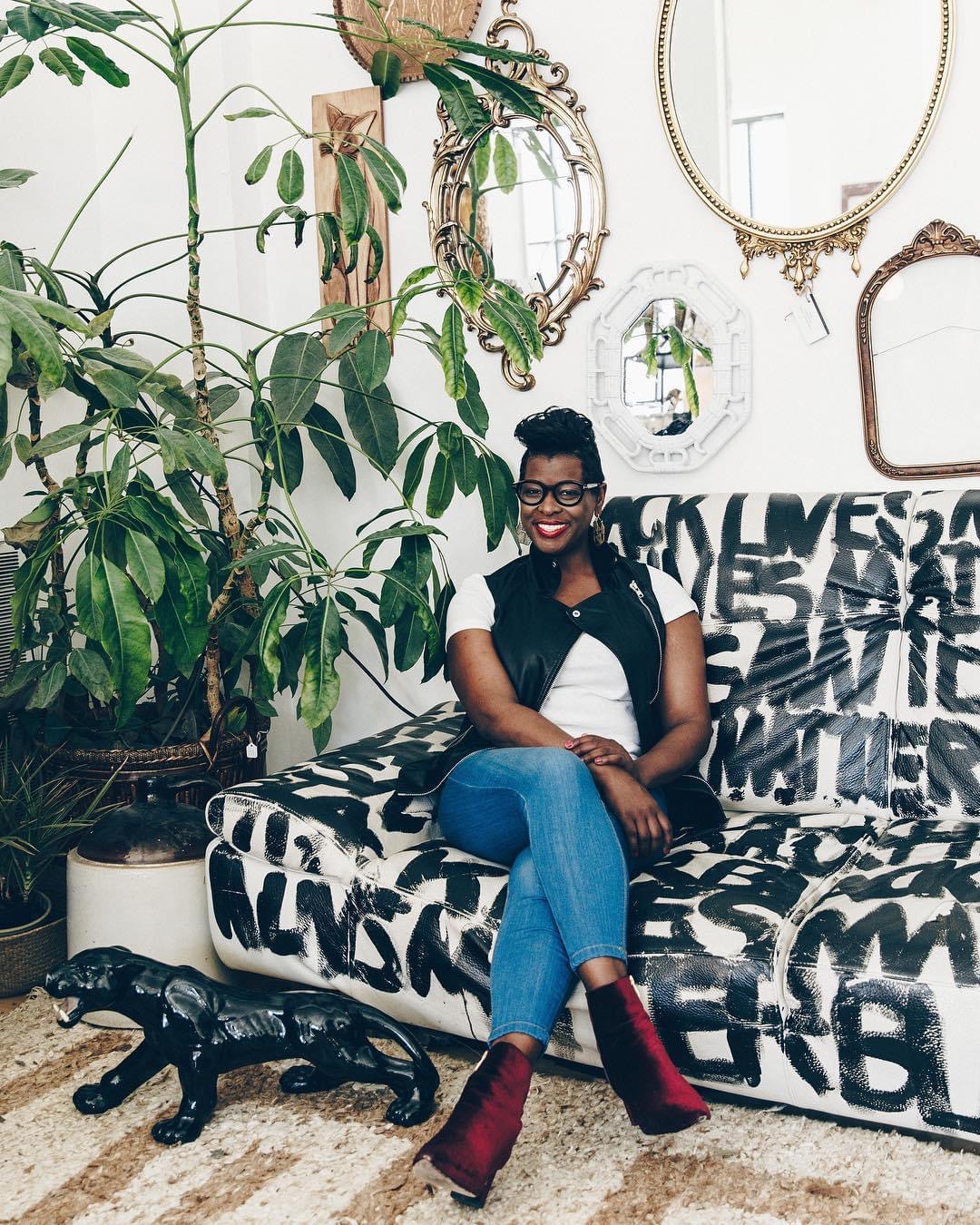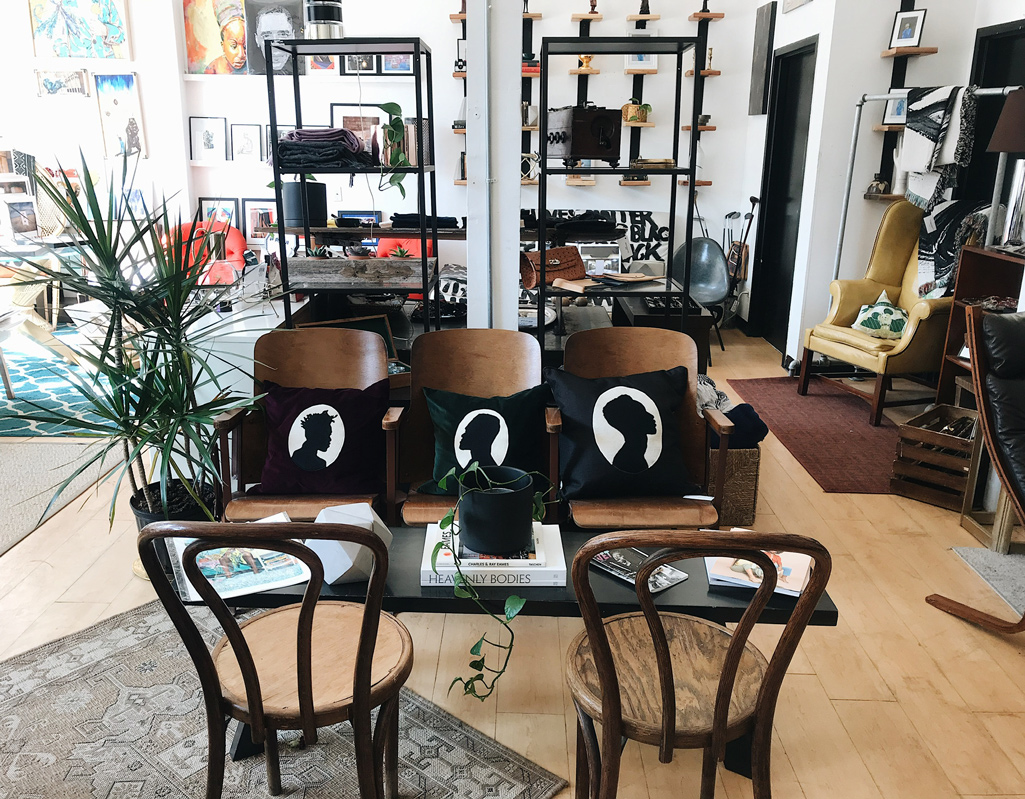 When it comes to sourcing products for Recycled Modern, Currie noted that her process is a collective of seeking out unique vintage furniture finds at flea markets and estate sales. For the art in her shop, Currie prefers a more organic route; building relationships with people and finding art and artists with energy that speak to her and the store.
"I just pick things that I like, and I feel that if I like it somebody else [who likes it] is like me. It's bold, and elegant and classic and vintage and raw. All of those things define me as a person, and I feel like that is definitely displayed," Currie said. "Then there is a softness to it as well; all of those things coupled together definitely make up the shop and defines who I am and my style."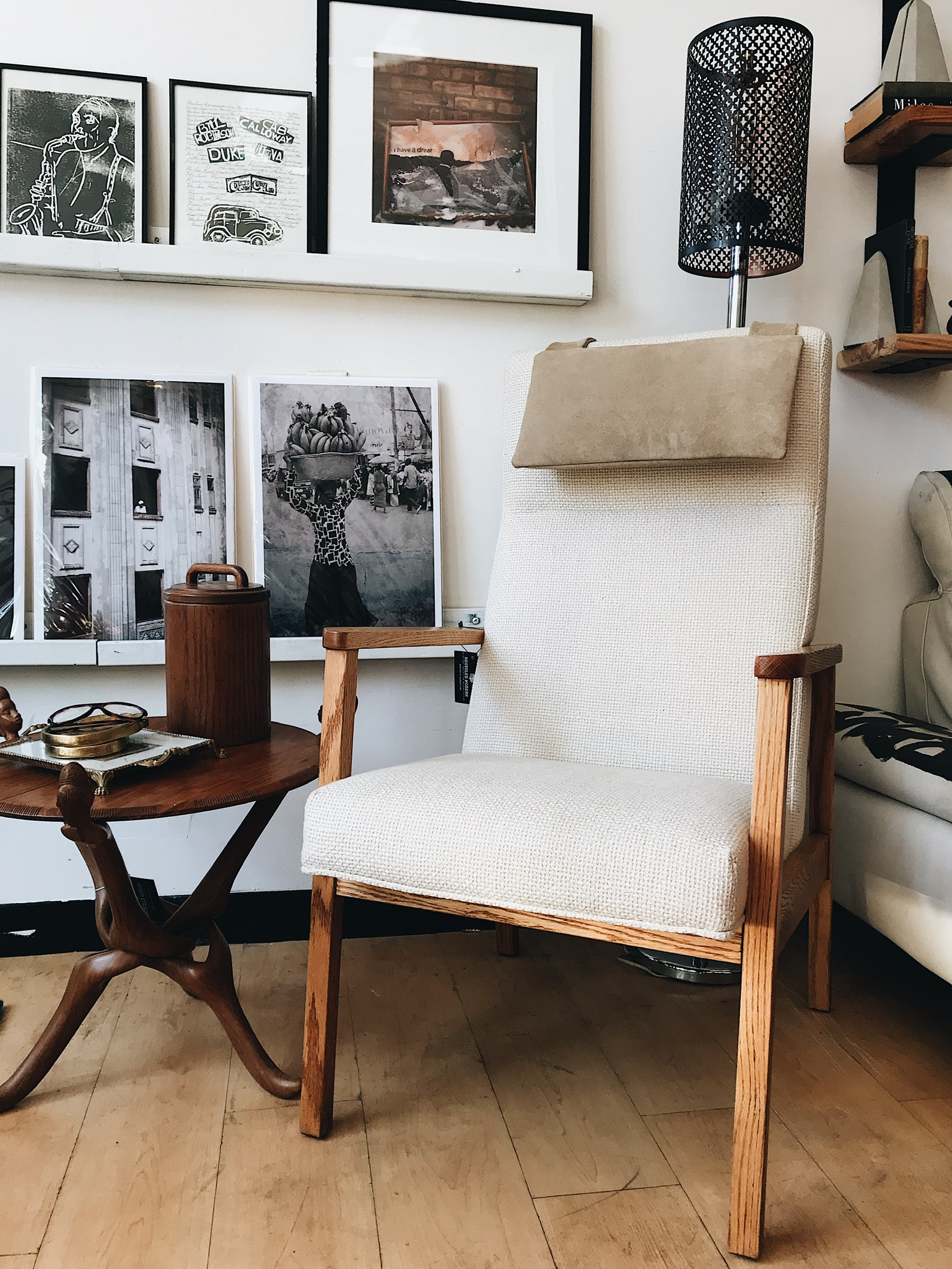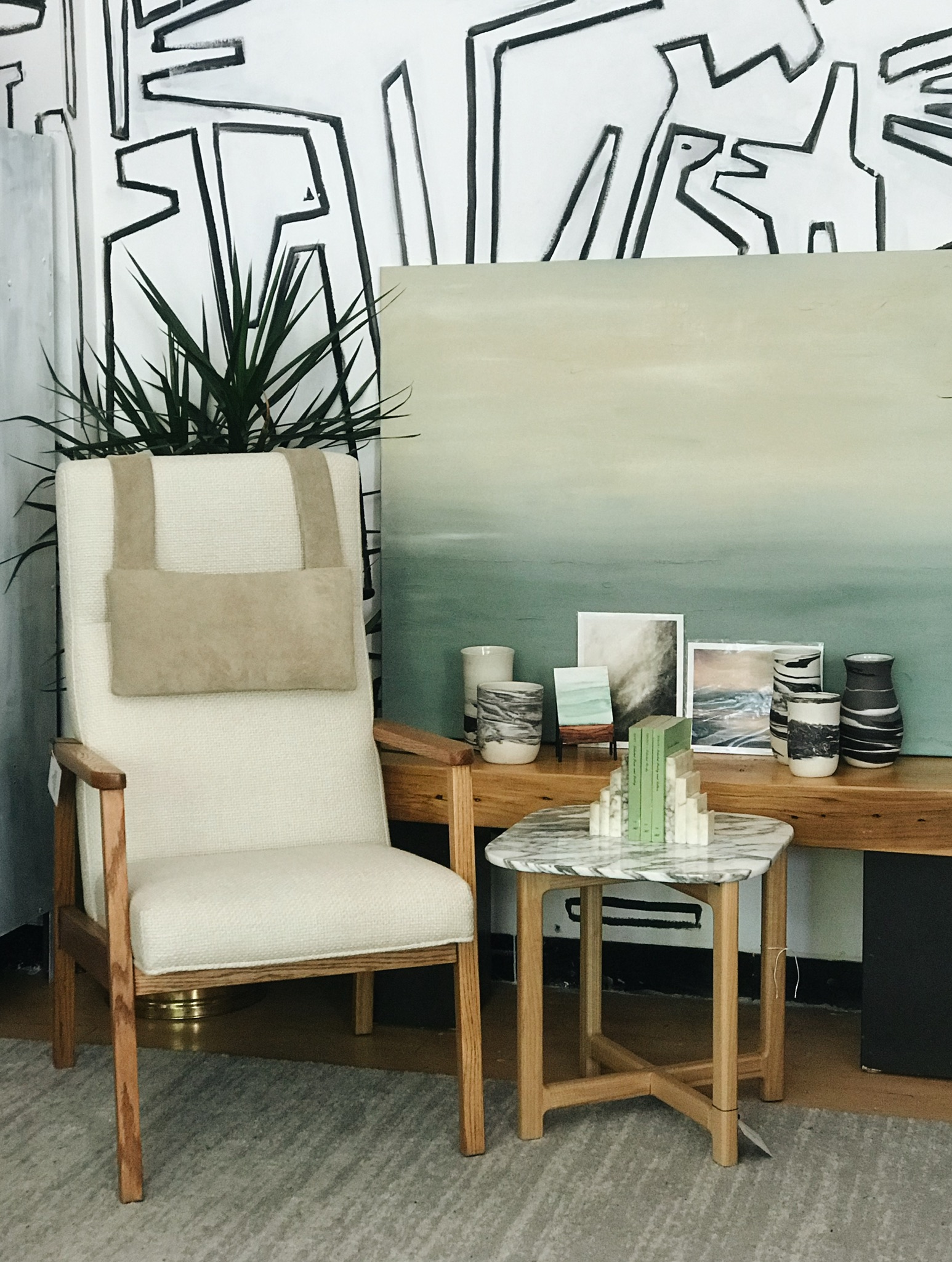 Currie noted that local artists, craftsmen, and small businesses are one of the driving forces to the economy—especially during the COVID-19 pandemic. Though at first small businesses were having to close their doors or stop creating due to the pandemic, they were then able to pivot and make their voices heard through their creations. For Currie, Recycled Modern is a space for them to be heard and a vehicle in which to uplift those voices.
"Every piece in this space—like the craftsmanship, to the jewelry, to the T-shirts, to the photography—has its own story, and has its own voice," Currie said. "Even the wood that's been crafted, it comes from a building, an old building that was torn down in Chicago. It's building on that—storytelling through vintage furniture and art and craftsmanship. That is a beautiful thing, and that is pretty much what the shop is."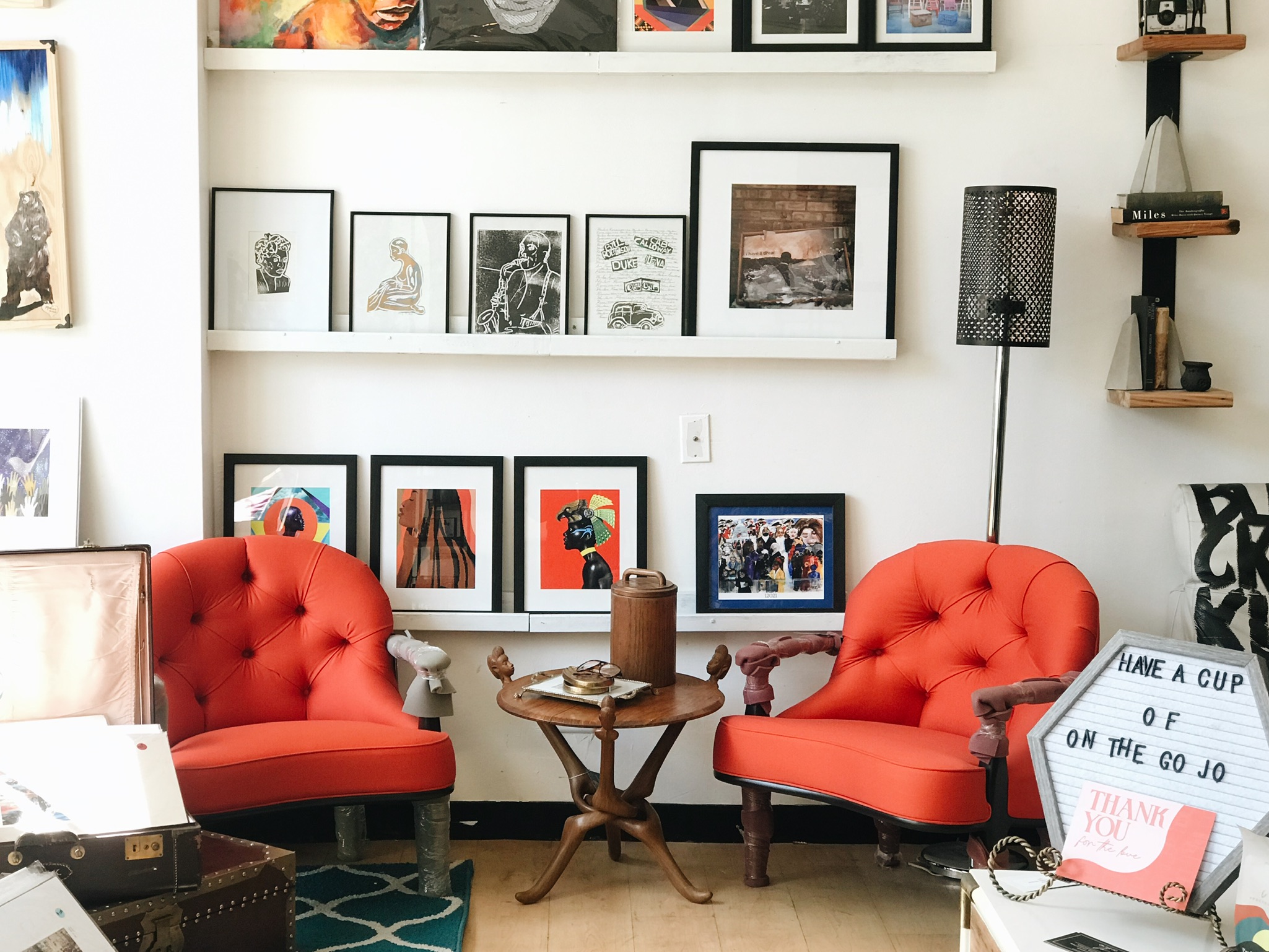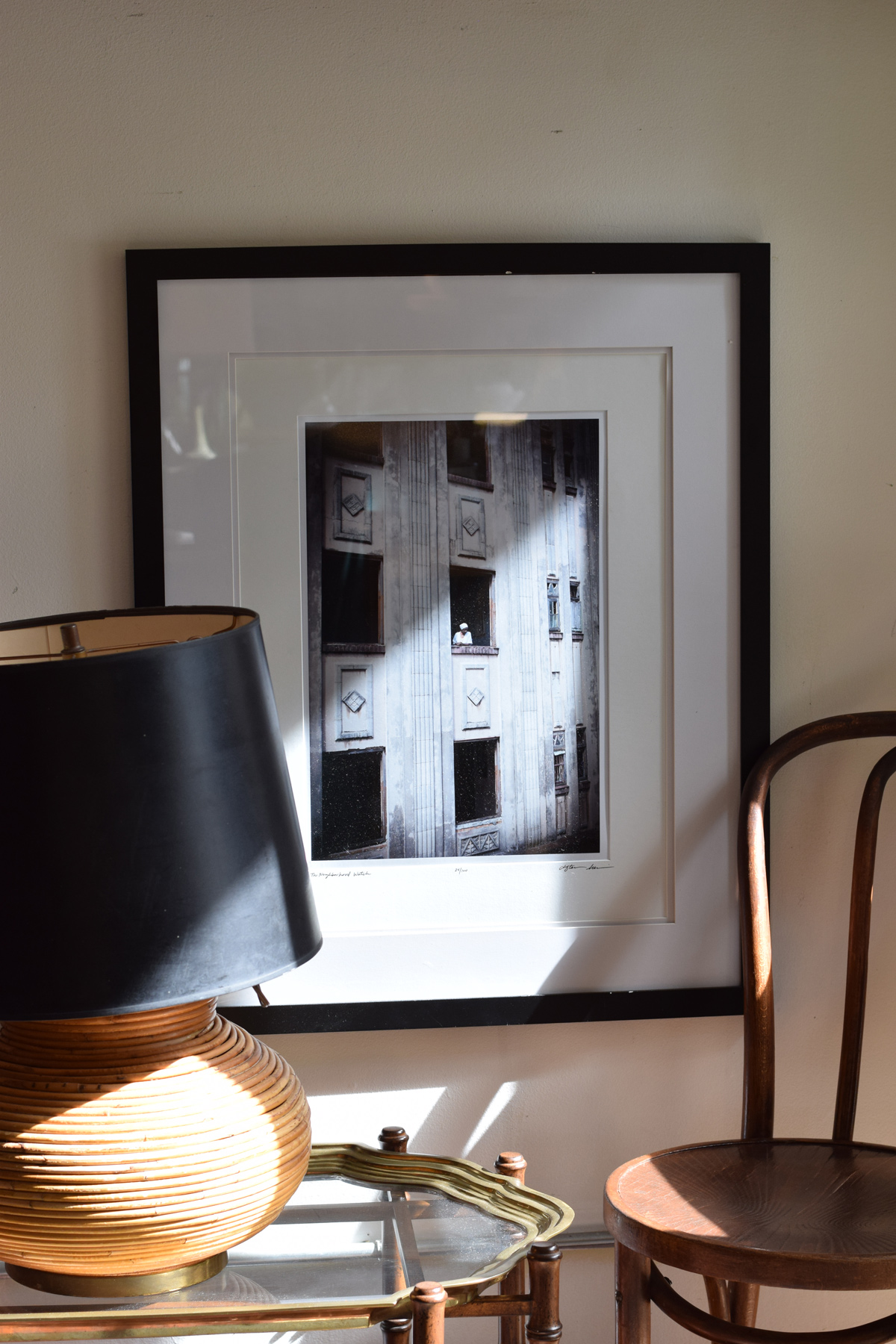 Recycled Modern has become a community space where artists can be represented and customers can see and feel themselves reflected within the store's walls. Influenced by a background in event planning, Currie not only is intentional in elevating artists and their work displayed in the shop, but also understands the importance of connecting with people and building relationships.
Through a monthly Dope Vibes event held at Recycled Modern, Currie achieves just that—building relationships with the people of the community. The social event features some of the makers and crafters represented in the shop and allows them to meet the people who are purchasing their work, as well as connect the customers with the artists behind their favorite pieces. Typically, the event is held during the third weekend of each month, as either a Friday night event, or a Sunday morning brunch.
"The community has definitely embraced the shop; it has taken it by storm, loving everything that I have in the shop. The shop is becoming a staple in the neighborhood, which I'm happy for, and it adds a bit of diversity. In the North Side of Chicago, there aren't a lot of African-American-owned businesses. It is nice to see the neighborhood receiving the space very well, and hopefully more shops like mine will open in the area," Currie said.
"[It is] a very approachable space that I want everybody to feel like they're at home in. No matter what age, what color, what background you're from; when you come in this space, you're always going to hear good music, and when you come in this space you're always going to be treated well. You're always going to feel like it's home," Currie added.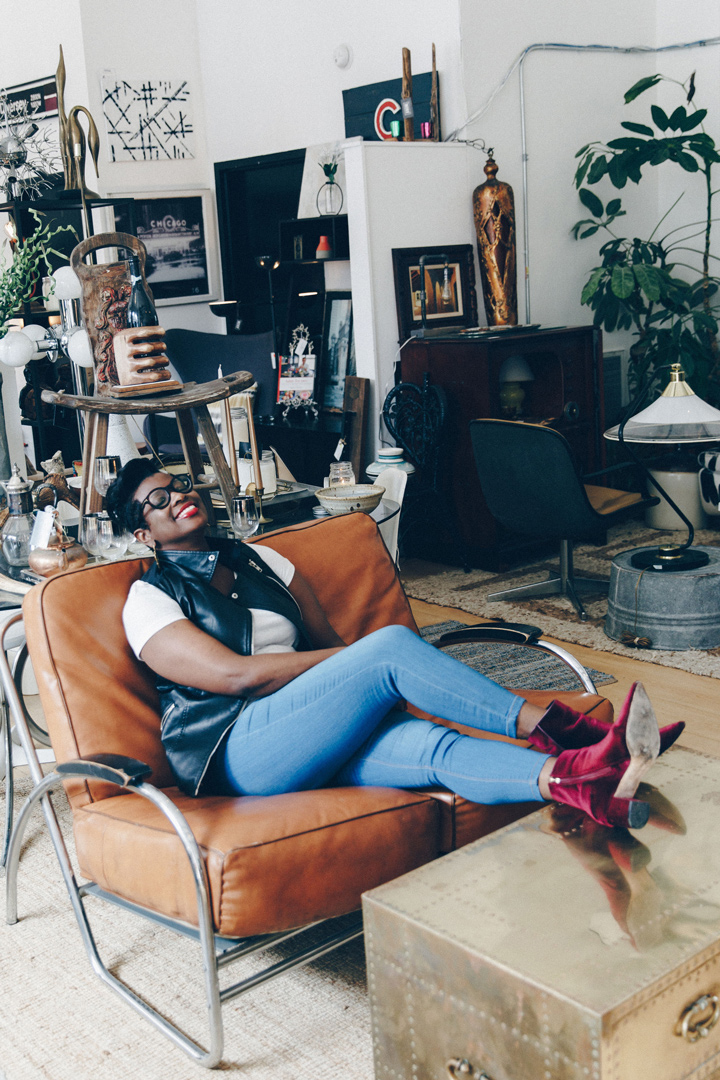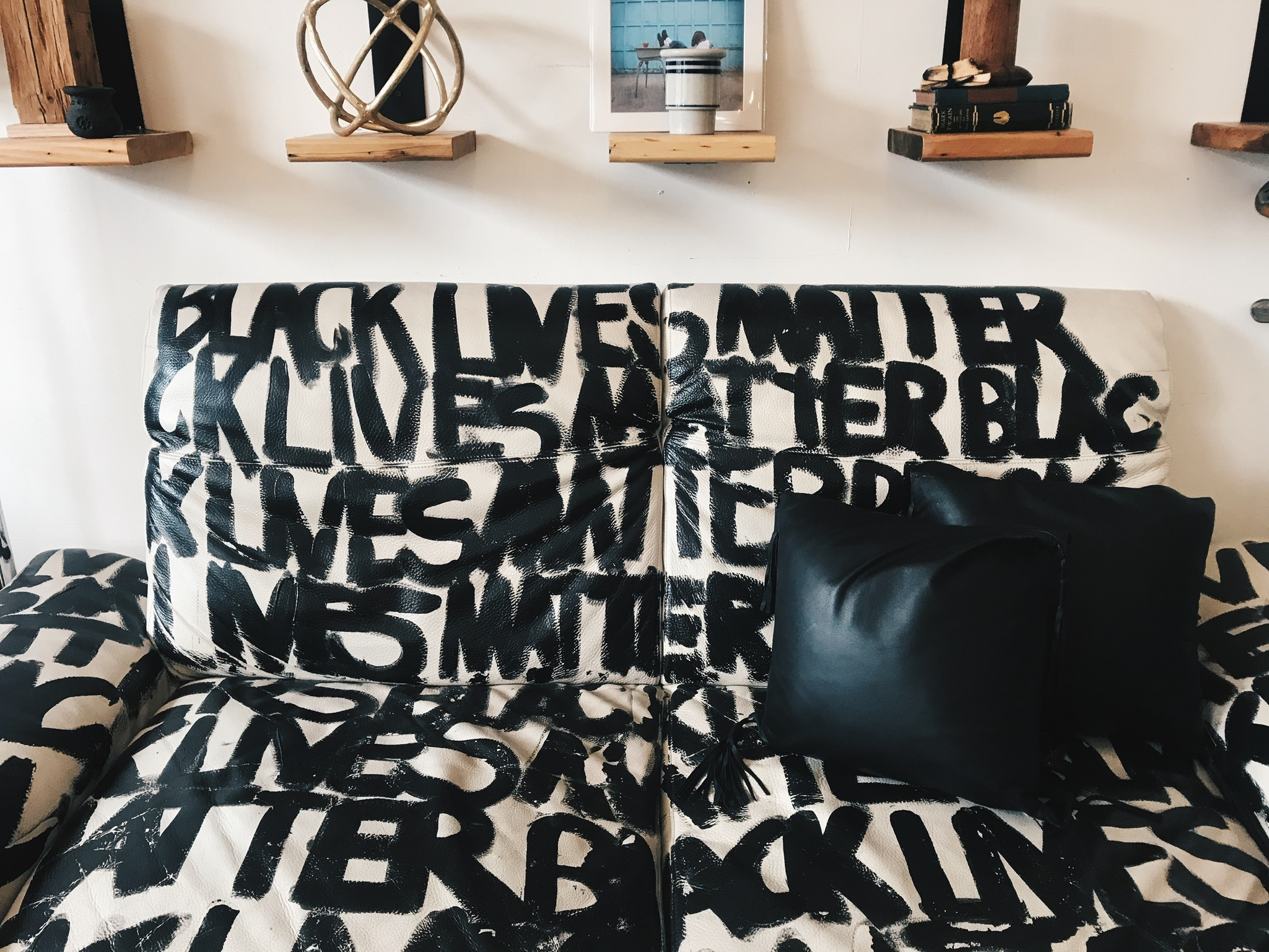 Since opening its doors about three years ago, Recycled Modern has launched Currie further into the field of design with interior styling after receiving positive feedback on the atmosphere and experience within the store space. Currie noted customers have said that the space reflects how they want their own home to look and feel. She has recently done interior styling work for approximately seven or eight clients, having made connections from within the Recycled Modern community.
"I love and respect that business so much, so I wouldn't call myself an interior designer, but I've had several people where I've done curated styling for them," Currie said. "That alone has exceeded my expectations of where the shop could go, and it is a skill that I did not think that I had, that I was like: 'Oh wait, I actually can do this.'"
Led by Currie, Recycled Modern's official team-of-three—a part-time assistant and two interns who run the shop's social media accounts—is not only supported by the community it has developed in the last few years, but also her own family, assisting in the back-end of the shop.
"I have a big, beautiful team and a lot of supporters," Currie said. "My family is very hands-on with the space. My team is technically three people, but unofficially all of my brothers and sisters [help]—which there is like seven of us."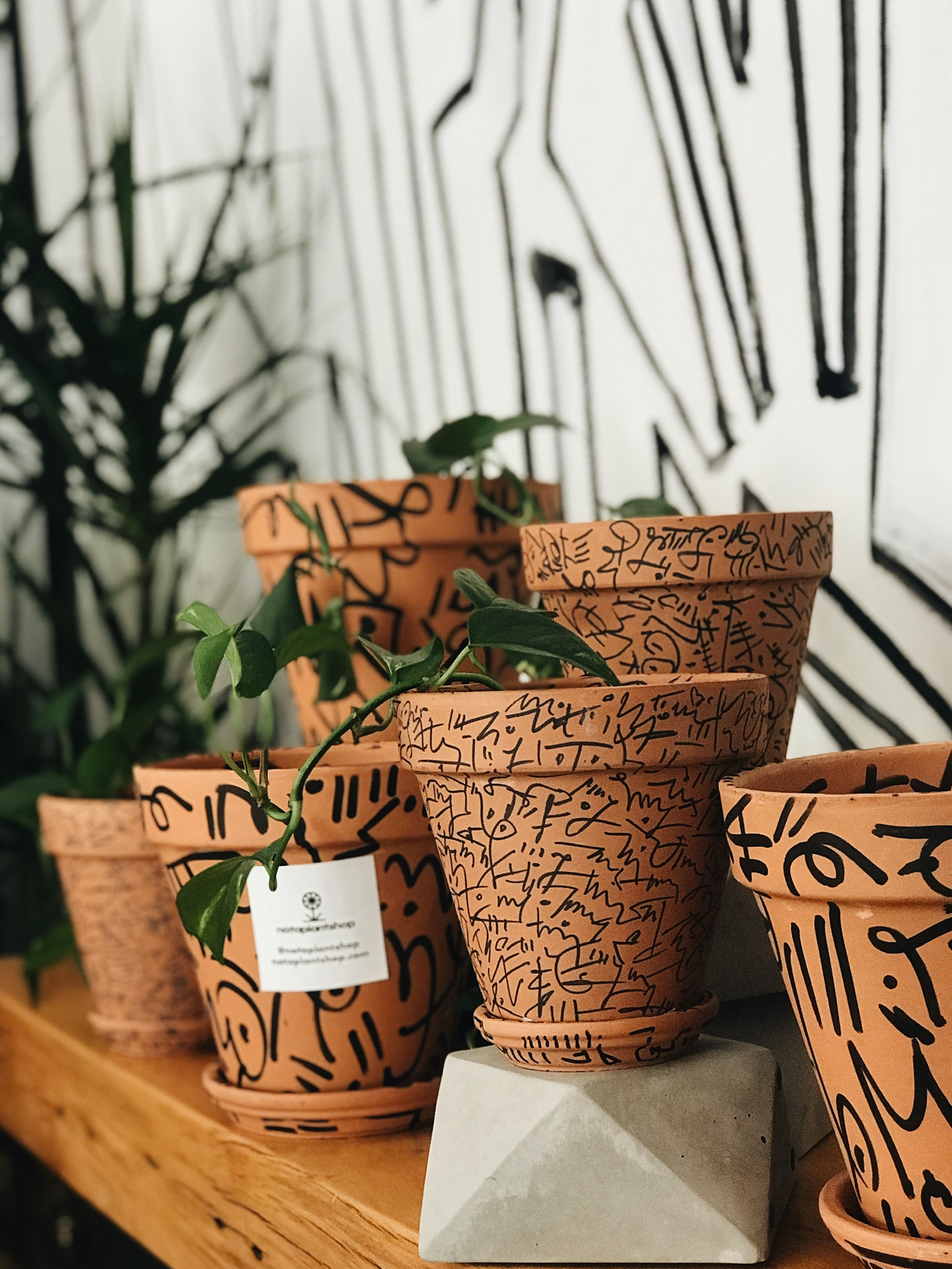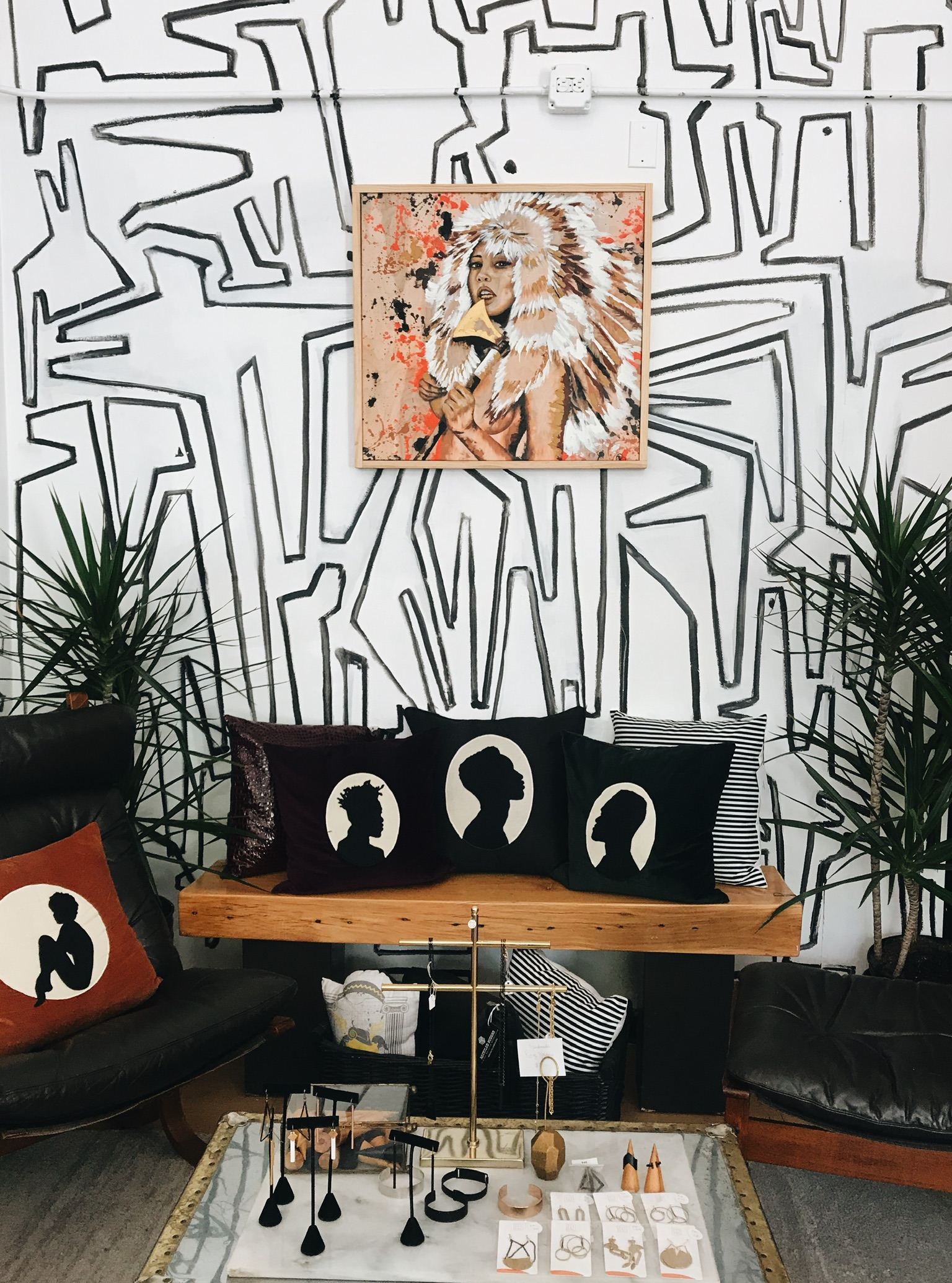 The Recycled Modern team also works to advertise special events, new merchandise and collection drops, and keep the community in the loop with new developments at the boutique space. The shop also shares how-to videos, teaching followers and fans how to style different aspects of their home, such as with coffee tables and mural walls.
Currie noted she has big dreams for the future of the shop that she eventually hopes to bring to fruition—some of her goals include expanding Recycled Modern into being more of a community destination, allowing vendors to have their own individual space within the store. Currie also noted that she would like to open another location for the store on the South Side of Chicago.
"Design is like having your perspective shown in your personal space. It's allowing your personality to speak through furniture and through art; through what your interests are. It has grit, it's very honest, and it's very colorful. That is what design means to me," Currie said.
First published in Great Lakes By Design: Crafted Lodging, 2021  
Text: Brenna Buckwald
Photography: Recycled Modern LLC