From within the renovated walls of a landmark-designated site in the Traverse City State Hospital Historic District, a husband-and-wife-led team of kitchen designers, project managers, interior designers, and craftspeople are continuing a mission established long before relocating their design studio to the former Steward Residence on South Division in Traverse City, Michigan. Initially founded in 2003 as a cabinet supplier in a space on South Garfield Avenue, Kitchen Choreography LLC has since grown into a robust remodeling firm with a team dedicated to realizing well-designed spaces for their clients.
Recognized for its commitment to preservation such as in the artful blend of historic and new walls of the 3,500-square-foot, vacant-home-turned-design-studio on Division, as well as its award-winning design work like in the recent master suite project for a northeastern Michigan residence on Crystal Lake, Kitchen Choreography brings an eclectically classic inspired style to projects, where the creative and technical are tailored to each client's lifestyle needs.
Though now established within the northern Michigan landscape as a one-stop-shop for kitchen, bath, cabinetry, and other design needs, the dynamic duo—and high school sweethearts—behind the firm didn't originally work in the design field when first returning to Michigan in the mid-1990s. Angela Goodall, who discovered an affinity—and passion—for design when reworking the kitchen space upon finding their own labor of love on Union Street, was in the food industry, working at the former Mountain Jack's on East Grand Traverse Bay; while Mike Goodall, who had grown up in construction, worked as a diesel mechanic at Elmer's Crane and Dozer Inc.
"Mike was in the Marine Corps, we lived out in California, and he really wanted to come back home to Michigan. The deal was if we move back home, I get to pick where we live, and the house we are going to buy. I love to cook and entertain and so we walked into our home, everything was perfect except the kitchen," said Angela Goodall, co-owner and designer of Kitchen Choreography.
"We were there about a year-and-a-half and I started working with a gentleman to redesign it and I had done some basic drafting of what I thought the layout should look like. I was always very strong in science and math—I had a scholarship at a young age to go to Michigan Tech summer camp—so the creative side of me wasn't anything I knew or acknowledged that much, but when I was doing these drawings of the kitchen, it was one of those 'aha moments' for me, because I realized I could actually interpret in three dimension and understood spatialization," Angela Goodall added.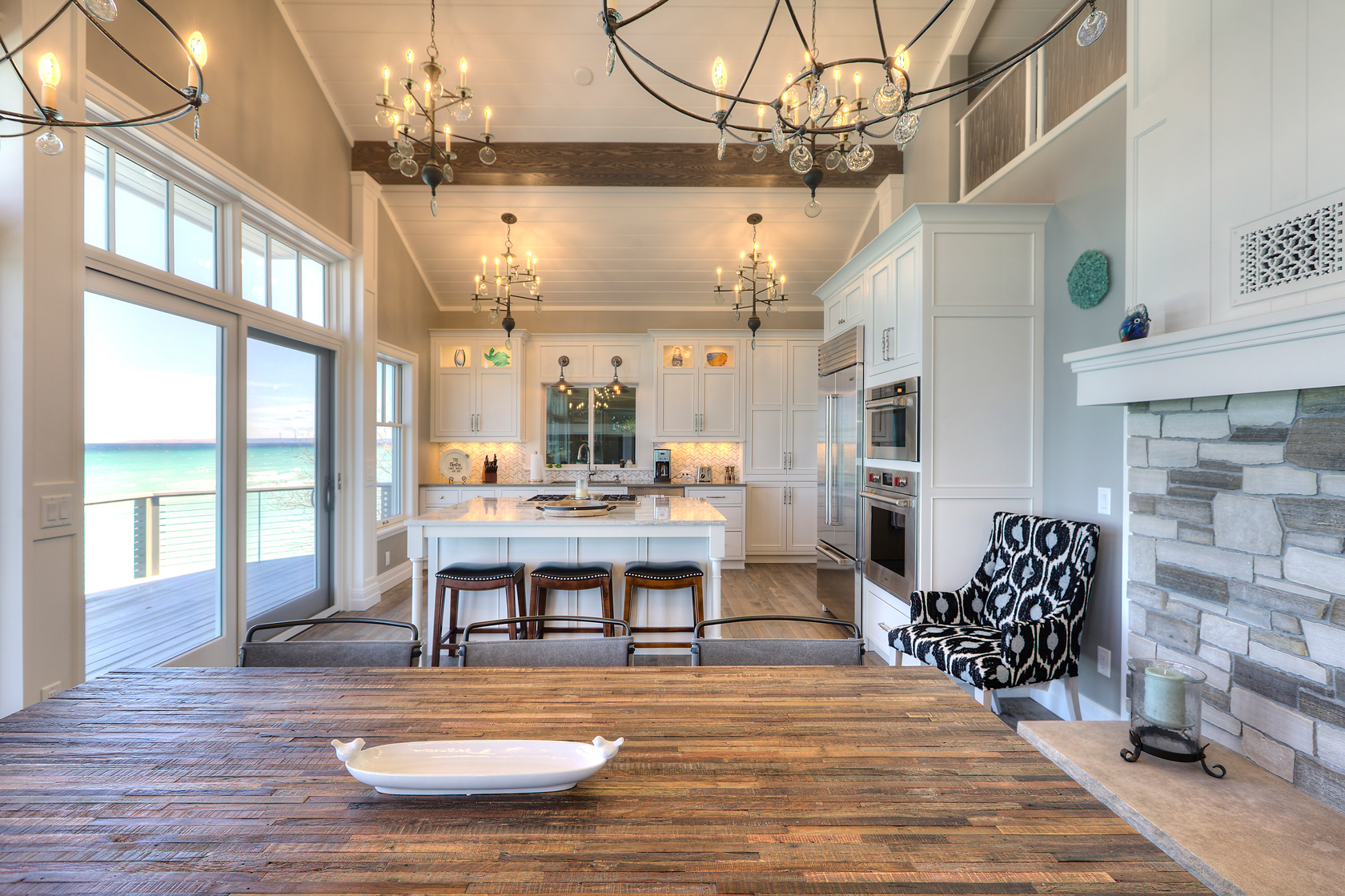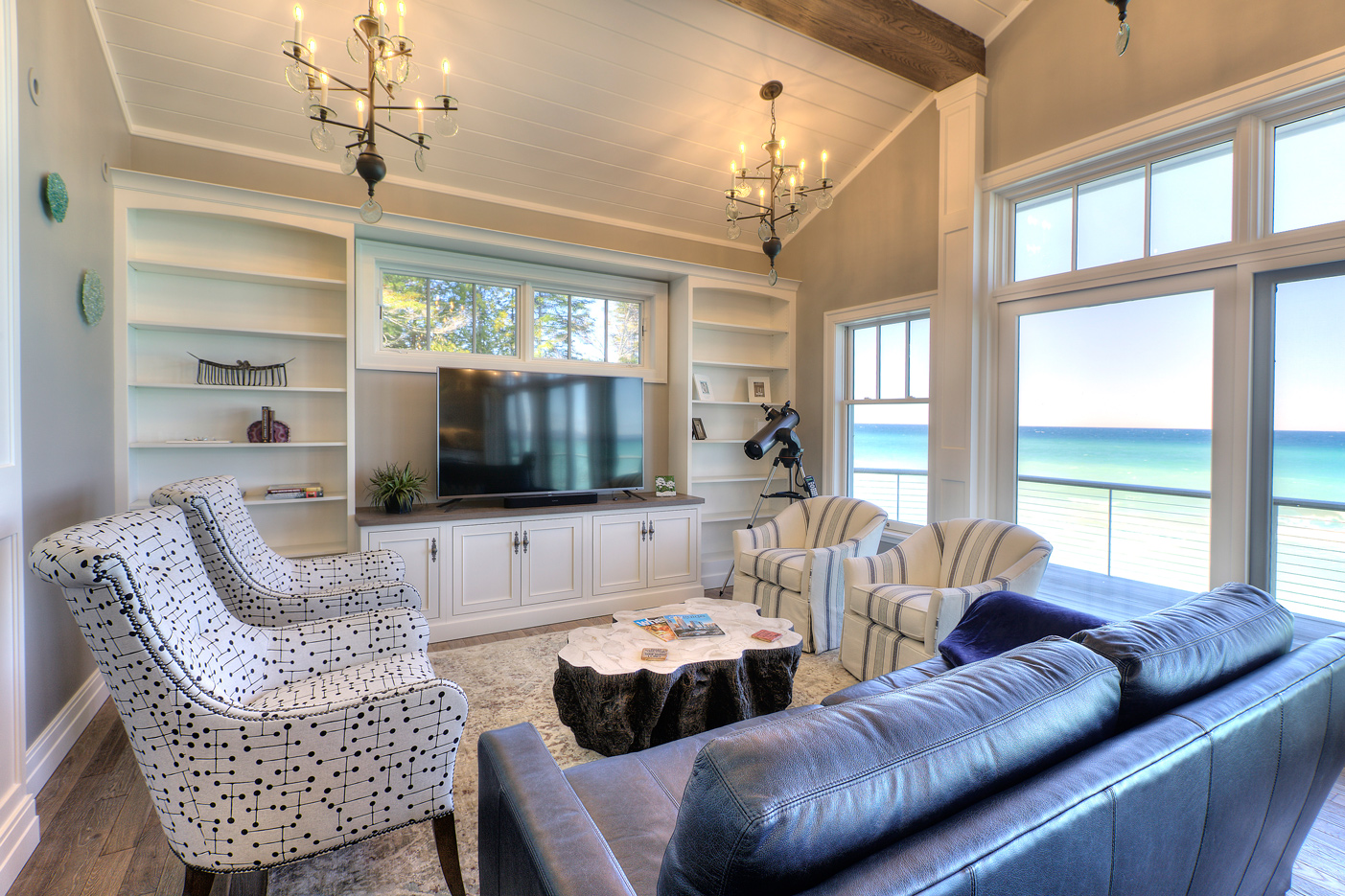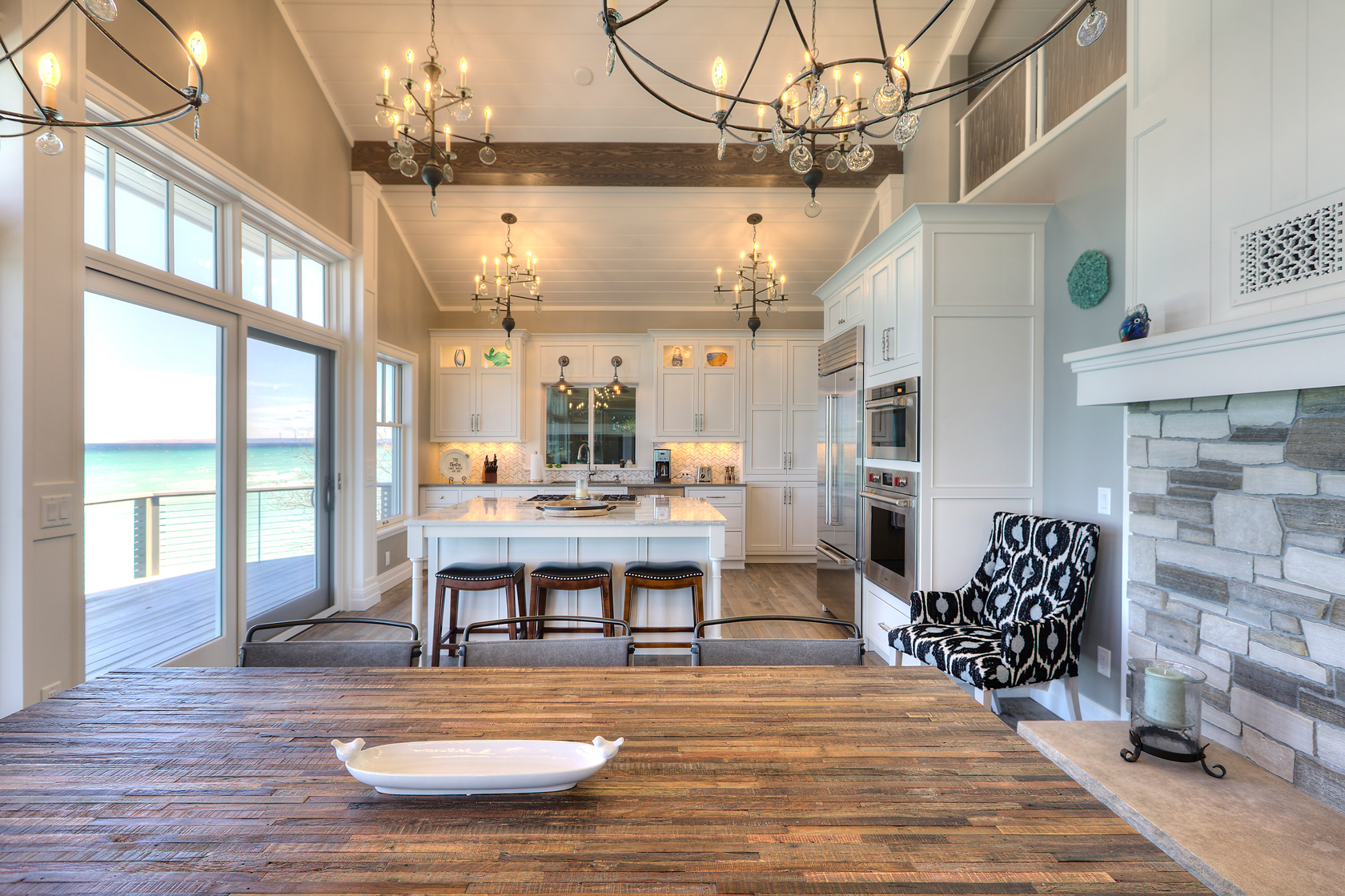 Recognizing her intuitive knack for layout and design, Angela Goodall quickly transitioned from food to design industry professional, eventually working at SanderSon Woodcraft Inc. in Traverse City for a number of years. When the recession following 9/11 hit the region, the husband-and-wife team decided to launch their own entrepreneurial endeavor. Mike Goodall, co-owner and project manager, said though he was still working as a diesel mechanic, he had grown up in construction and worked on a lot of homes with his father, and recognized her talent for design.
"We found a spot on Garfield with a little 1,100-square-foot place to rent and we renovated it together. Basically, I would show up there at night and do some of the construction on the inside of the build-out of the showroom after work and she would be meeting with clients during the day," Mike Goodall said.
Since its launch, Kitchen Choreography quickly expanded from cabinet supplier to offering interior design, remodeling, restoration, contract management, and custom cabinetry services throughout northern Michigan as their referral client base grew. In 2005, Mike Goodall, who also has a builder's license, joined the team to oversee project management and serve as the engineering mind behind the in-house Symphony Craftsman woodshop.
With function and day-to-day livability top-of-mind, Kitchen Choreography's process begins with understanding the scope of work, client lifestyle and goals, and the overall vision. Throughout, clients will have an opportunity to view design vignettes showcasing materials, colors, and other elements such as hardware and flooring across a tiered cost structure. Angela Goodall noted with renovations it is not uncommon for her to put together a "good-better-best" system that outlines possibilities for clients, from minimal to comprehensive construction and design work. From there, the project management team will develop a detailed scope of work outlining cost estimates and each phase of the process.
"Mike literally sits across the desk from me. We are in the same office. In the case we are running a renovation, he will develop what we call a decisions-making list—those might be as nitty gritty as paint colors—always keeping in mind what we budgeted, so he puts together that list with dates as far as when decisions need to be happening," Angela Goodall said.
"I'm coordinating meetings with clients saying, 'okay, this week we need to pick light fixtures, because the electrician is going to be there,' 'we are doing the walk through in two weeks.' That streamlined communication I think is super helpful; I think we very much present ourselves as a team," Angela Goodall added.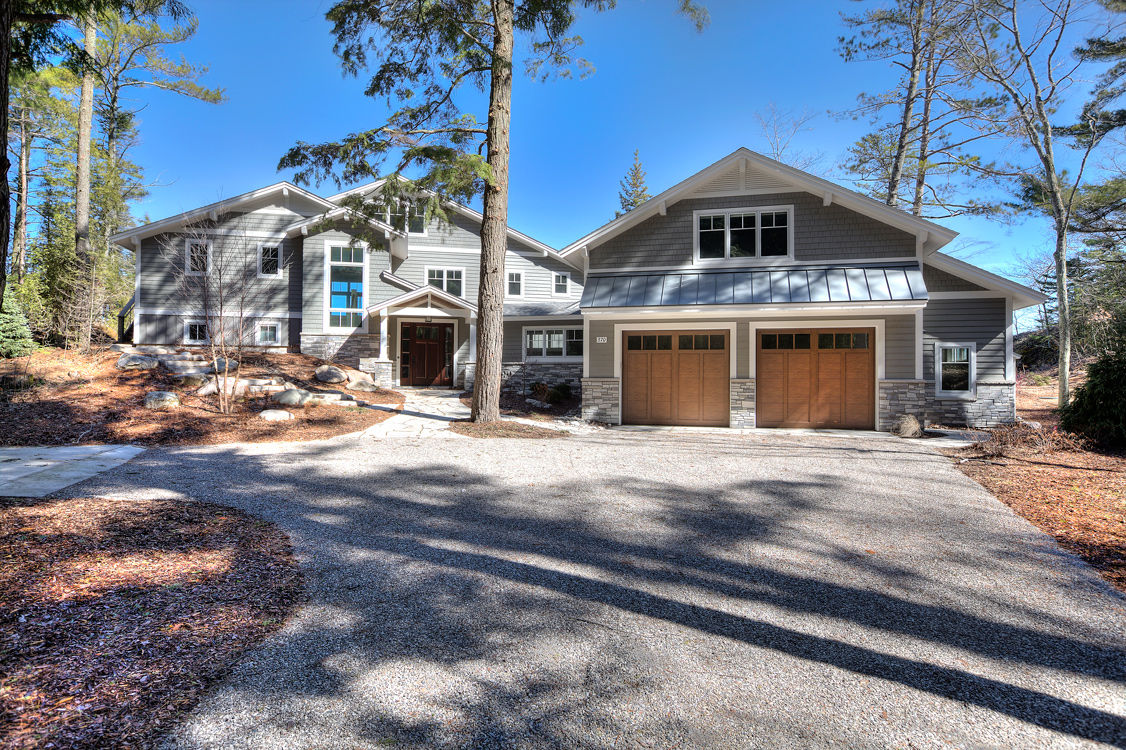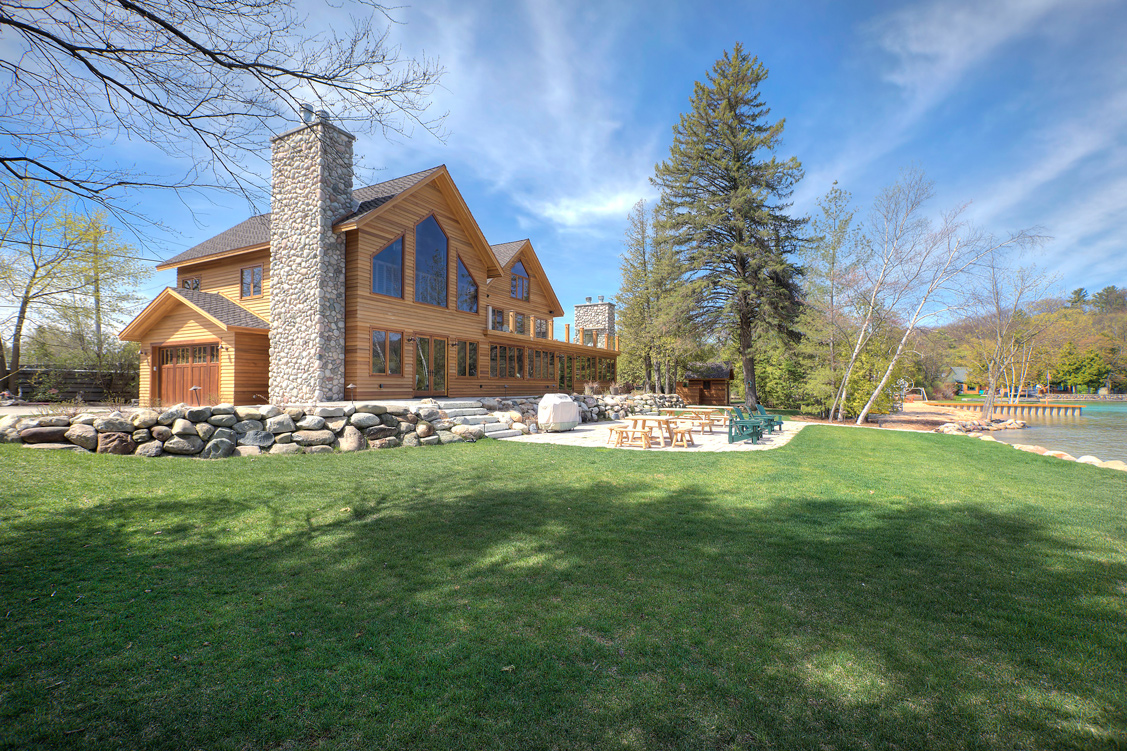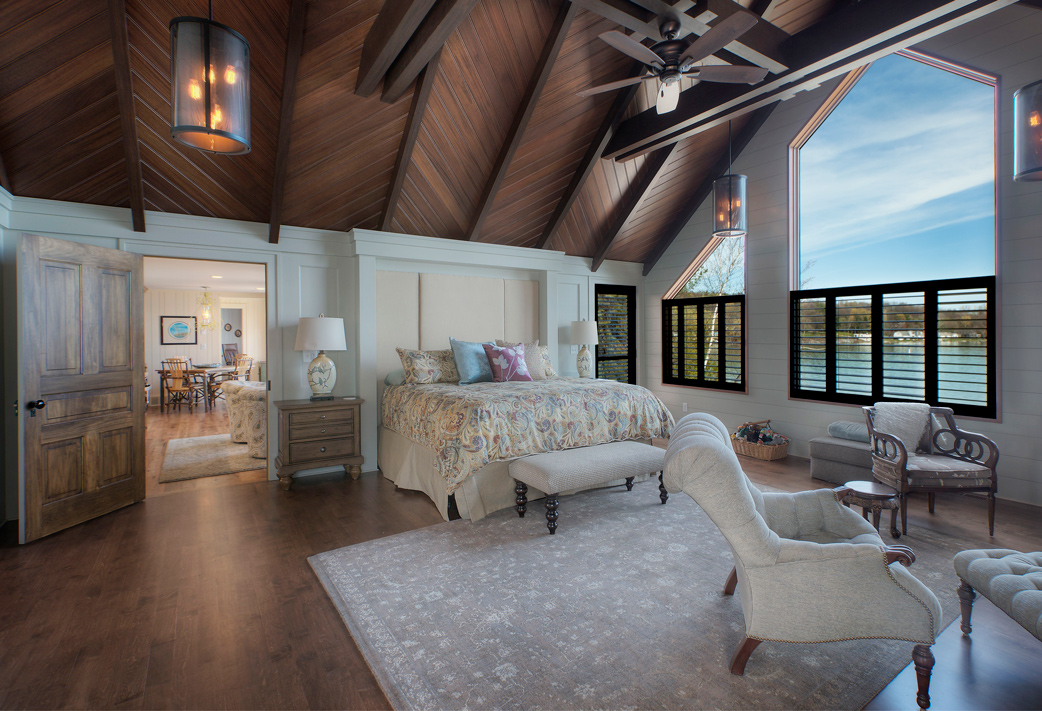 From casual elegance, clean-lined modern warmth, and northern cottage charm, Kitchen Choreography's portfolio reflects a diversity in detail and style, an appreciation for interior architecture and functional layout, and an element of delight.
"A lot of my clients will ask me what my style is, and a lot of times they are wondering if I can do their style, and I really pride myself on doing a home for the client," Angela Goodall said. "This is your vision and if I feel strongly that it does match the architecture of the home and all the goals that we are trying to accomplish, I'm going to do my best to make sure that the materials, the flow—all of that matches your vision, not my vision."
When it came to the lakefront residence located near Crystal Downs Country Club in Frankfort, Michigan, in which Kitchen Choreography collaborated with Robert Yvon of Robert A Yvon Architect LLC in Traverse City, the project comprised expanding the master suite, transforming an addition off the kitchen into a pantry-laundry space, and improve the entry sequence of the 1960-s built home.
"The home sits between a two-track and Lake Michigan on a sand dune. It is a very narrow lot, beautiful location, and it had been built as a summer cottage," Angela Goodall said. "When you walked in the front door, you were looking at the furnace and then you turned to walk up these carpeted stairs that were maybe two feet wide and you were still in this enclosed room before you actually got out into this space that had an amazing view."
Through a minimal addition leveraging a vertical design to create more of a foyer, the team reworked the entrance and integrated durable, low-maintenance materials given their site on the waterfront, such as quartz countertop and porcelain tile. Angela Goodall noted when first meeting the clients, their vision was to have something nobody else had, but also reflected a beach house aesthetic such as integrating a navy hue and natural grass fibers embedded in the stair railing.
"[The client's] company restores old industrial buildings, so that is where some of the light fixtures with the old glass—green glass rondels—influenced the design," Angela Goodall said. "You have this narrow space that is super high, so bringing in all those light fixtures and by bringing it down with something that is super cool, I think really was the game-changer in that layout."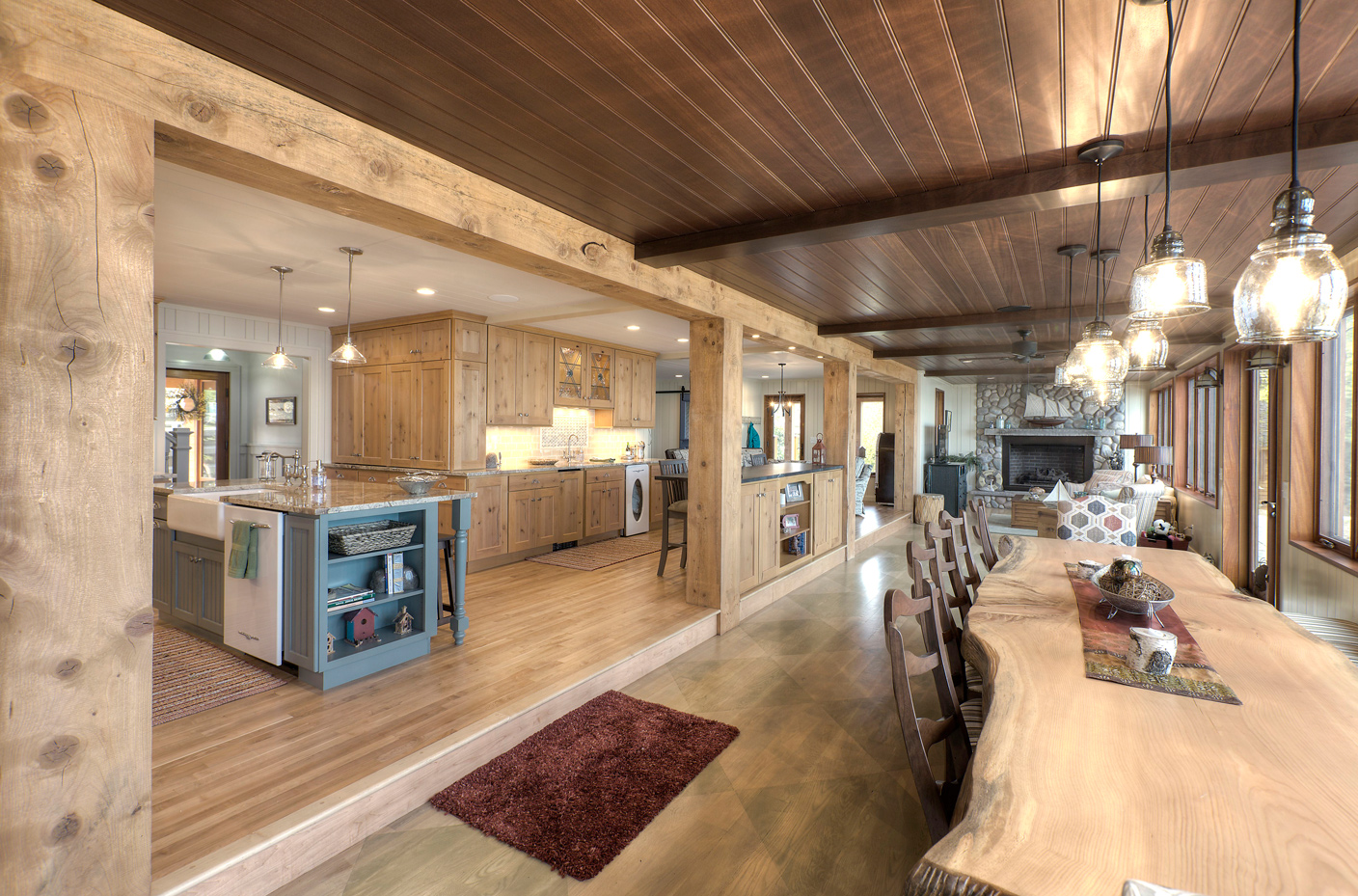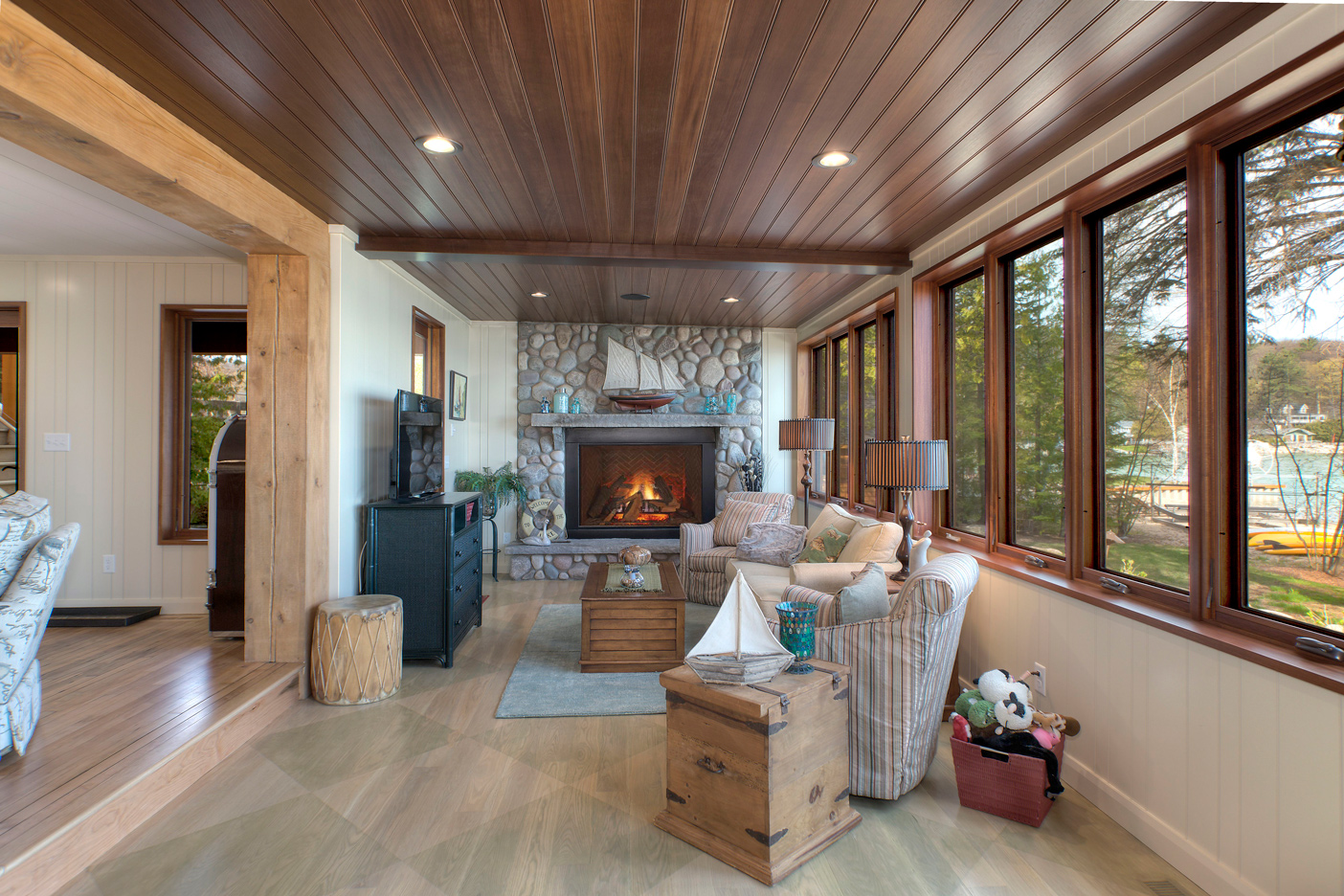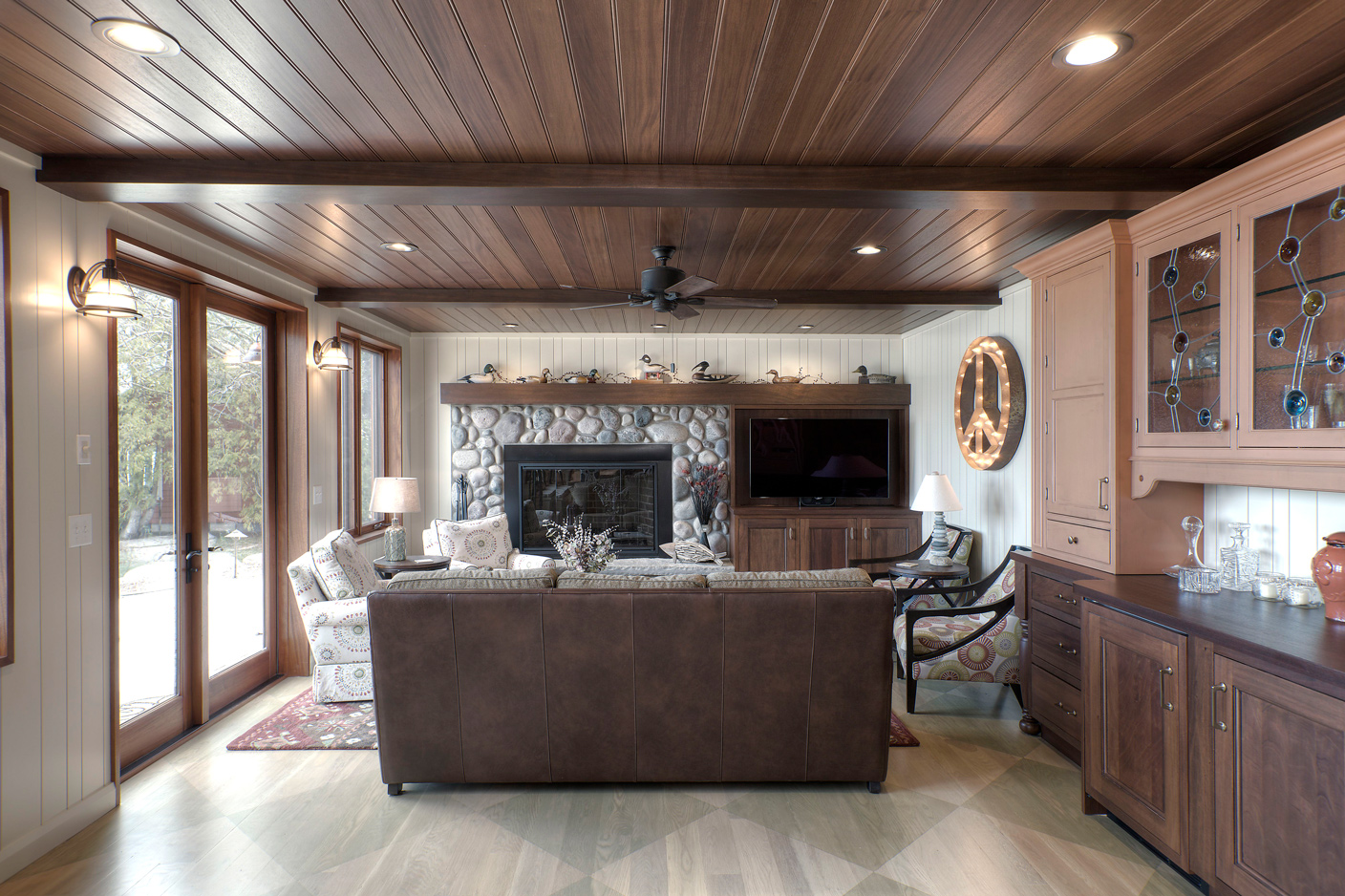 While each project in the Kitchen Choreography portfolio reflects a unique narrative, in the major expansion and renovation of a late-1800s-built waterfront residence, new and existing elements in the design were intentional in their storytelling. From the room that still echoes with the faint sounds of a prosthesis moving across floorboards and the lingering notes of music from a 1950s-era jukebox to the new light fixtures reminiscent of an old school house and the timbered beams, a story can be found at every turn.
"I love old homes. The house was actually built in the lumberjack era to house lumberjacks when they would come up and float the logs down the river. We were doing a major expansion to it with Draper Construction, but they wanted to make sure we kept that originality in mind," Angela Goodall said. "A lot of the structure itself was what some people would consider compromised, but I look at it as it has been there for 100-plus-years, it's not going anywhere. It's just out of level."
Mike Goodall noted there are ways to plan in adjustability when working with older homes or spaces that are out of level, and when considering the design of this specific project, it really was the definition of classically eclectic.
"Instead of trying to hit things exact, you have to plan in some adjustability. There are creative ways to hide what is actually going on, but sometimes it is right out in front and the open. It is the character," Mike Goodall said. "When we talk about coining that phrase, [classically eclectic], this is probably the project we would come back to as the definition of it, where all the others might be a version of it."
A 25-year-long labor of love, the Goodall's personal residence has been an ever-evolving re-envisioning since purchasing and moving into it in 1997. Throughout the years, the husband-and-wife team have applied their creative and technical talent to transform their home one room at a time with help from family and friends. It is a process as storied as the unexpected features found in the home—a vent fan in the kitchen wall operated by a pull chain, hidden fuse panel in the upstairs, and a carpeted bathroom—and the nuanced challenges of renovation, such as re-wiring the entire home, updating old plumbing, and working through ordinances to install a breezeway of slate-stone, copper, and vaulted-mahogany design.
"They say you either have time or money, but never both at the same time and that is true with renovating, so we'd have to wait and save up to do another project and then as our schedules would give us a little bit of a break, we would tackle another project," Angela Goodall said.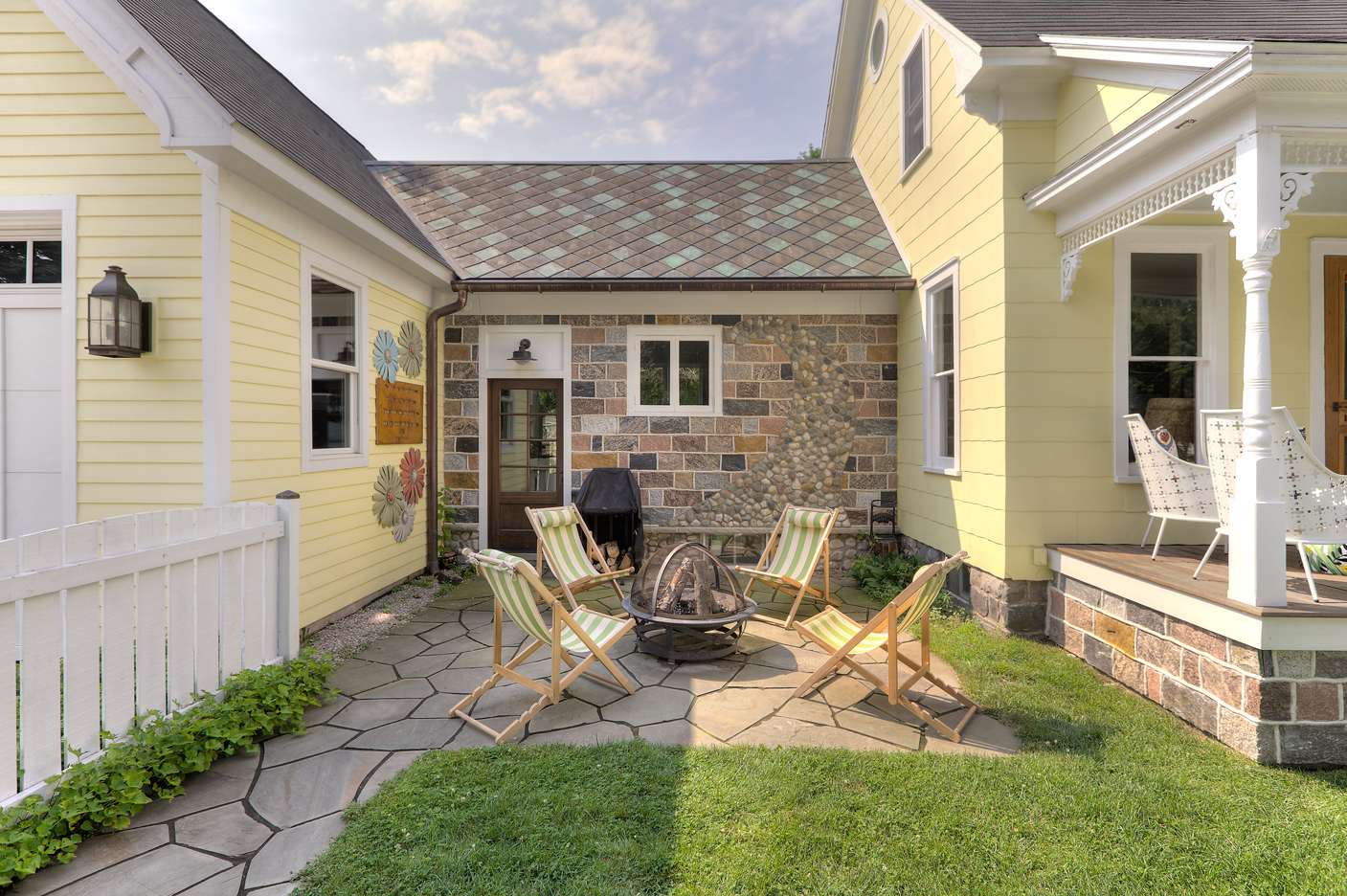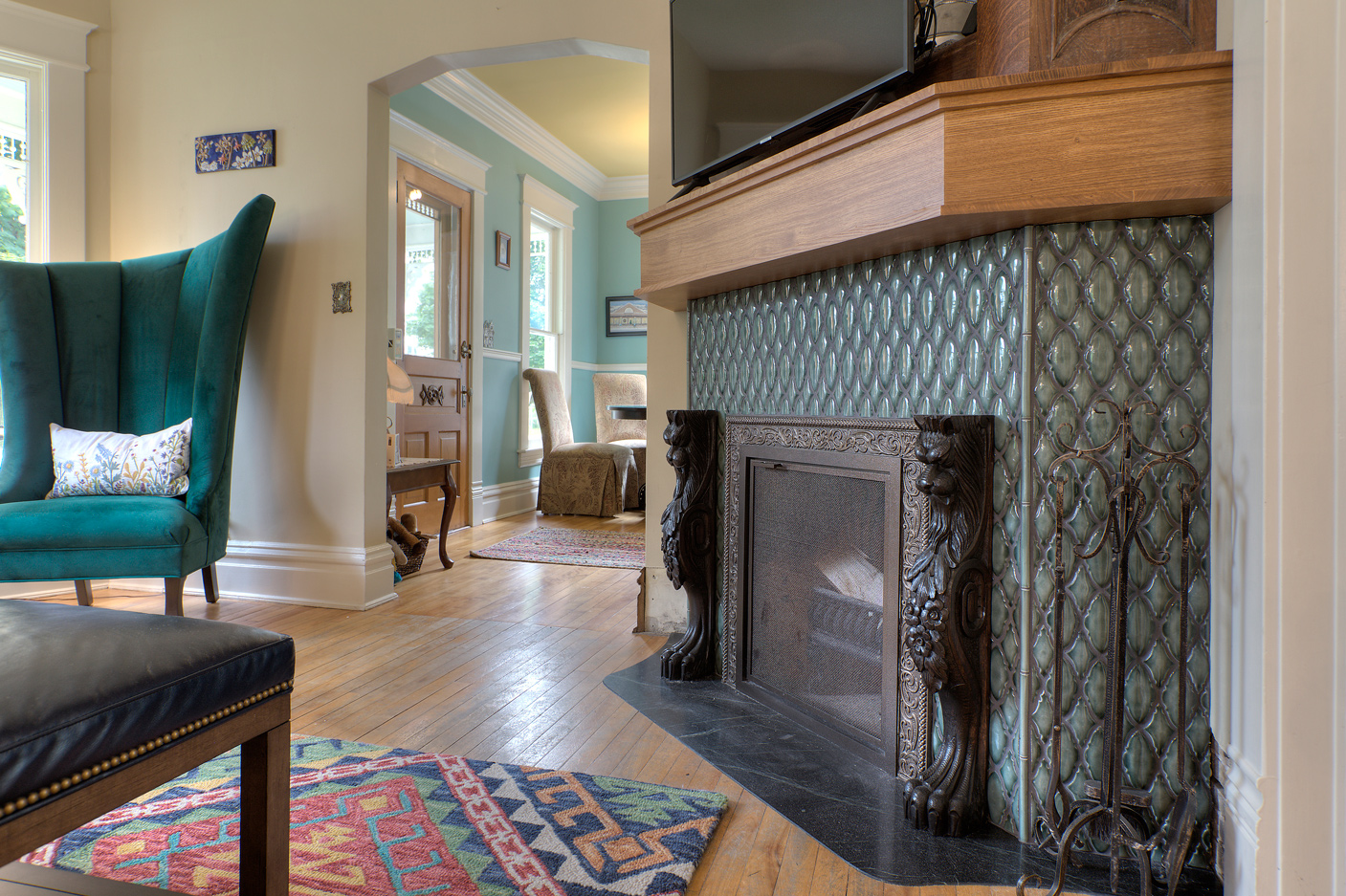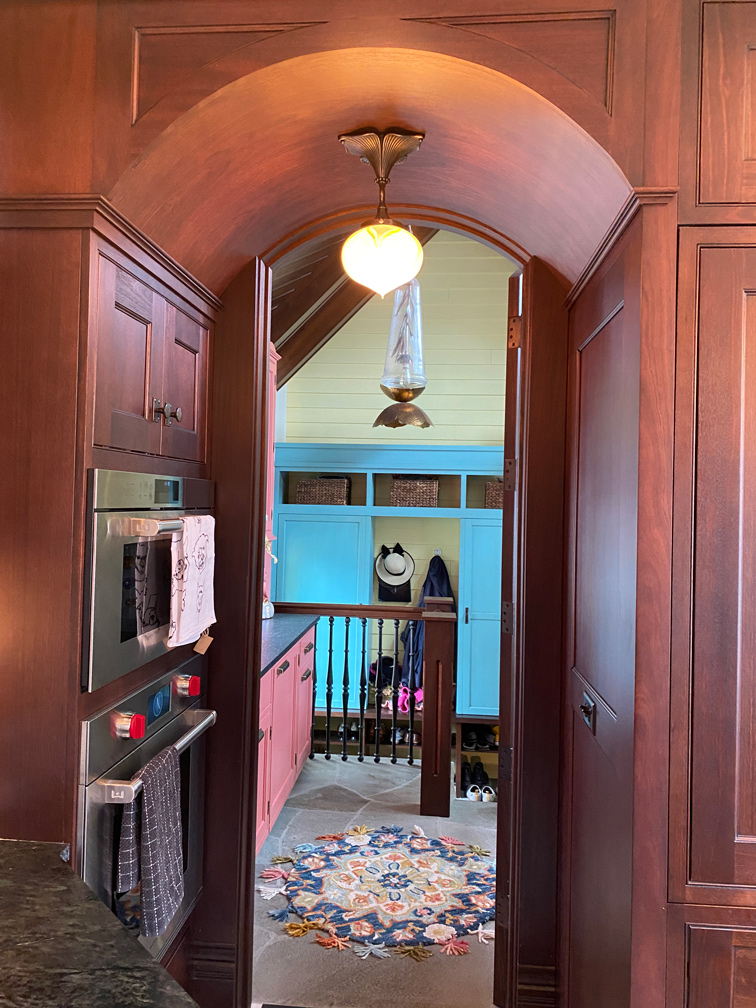 While not quite finished, as they recently reinforced the floor of the home to install a true-to-period fireplace complete with a modified surround sourced from Belgium, their residence is one that reflects a classically eclectic style and a true partnership in process, as Angela Goodall's visions are brought to life by Mike Goodall.
"The way the space makes you feel when you are in it is very important and I believe when done right, it improves your everyday quality of life, contributes to your happiness, and your health, I think, long-term," Mike Goodall said.
Full text available in Great Lakes By Design: Bold Graphics, 2021
Text: R.J. Weick
Photography: Michael Poehlman Photography, Jason Hulet Photography