In "The Skill Set," a podcast series launched by Imagine a Place® Productions, host Cheryl S. Durst, Hon. FIIDA, executive vice president and chief executive officer of the International Interior Design Association, or IIDA, in Chicago, embarks on an exploration of the inherent human potential. The series, which delves into the idea of skill and ability, is more than an examination of traits and competencies that have guided people on their own paths, but rather an excavation into the often-undefinable markers of ability and success. It seeks to pioneer a new way in which to think and explore concepts of talent, creativity, and aptitude, inviting its audience to see beyond the resume to the not-so-apparent skills that define who a person is at their core—and the inherent quality that drives them.
"I have this insane curiosity about why people do what they do," Durst said. "What are the things that comprise or compose who we are as human beings and how does that ultimately translate into what we end up doing as a career? What are the skills that we all have that don't necessarily end up on your resume? Calm under pressure: I've never seen anybody put 'cool as a cucumber' on their resume or anybody put that they have the ability to read a room on their resume. What are these unspoken, unarticulated skill sets that we all have that don't necessarily resonate on your resume, but make us who we are?"
Designed as a series of insightful, in-depth conversations, "The Skill Set" explores the unique talents of individuals from across different professions and backgrounds, unearthing the often-overlooked abilities and soft skills—intuition, mindfulness, true grit, confidence—that inform their direction and have helped them succeed. Featuring guests like neurosurgeons, veterinarians, aspiring country music singers, teachers, and air traffic controllers, Durst pairs her own lifelong love of a good backstory with an invitation for others to listen in as people share their stories, find the common threads that connect people to each other, and discover their own skill sets.
The podcast, which is available on Apple Podcasts, Spotify, and other streaming platforms, launched in June 2022 in collaboration with Imagine a Place Productions and its parent company OFS, which is a family owned, community-driven company providing socially responsible furniture and logistics solutions based in Huntingburg, Indiana. Founded in 1937, the company has since become an industry product design leader and more recently, in 2020, launched Imagine a Place Productions. Inspired by the company's original storytelling platform, the network debuted with the "Imagine a Place" podcast hosted by Doug Shapiro, vice president of research and insight at OFS; "Break Some Dishes," hosted by Verda Alexander and Jon Strassner; and "The Resilience Lab," hosted by Rex Miller.
"Cheryl Durst is one of the most well-respected voices in the field of design, and she's also a champion for education, equity, diversity, and inclusion efforts across industries," stated Shapiro, in the press release. "Among many other things, Cheryl is known for her quick humor and way with words, but she's also an incredibly gifted interviewer. These combine to create a show that entertains just as much as it teaches."
To curate "The Skill Set," Durst and the Imagine a Place Productions team work together to find new guests to interview each month. While the exact process is still in evolution, Durst noted they initially came up with a short list of the unintentional, unarticulated skill sets to explore throughout the series. To date, "The Skill Set" has introduced guests like Dr. David Langer, MD, chair of neurosurgery at Lenox Hill Hospital in New York City; Allison Asarch, winner of Neflix's "Sing On!"; Mike McCastle, founder of Twelve Labors Project, endurance athlete, air traffic controller, and United States Navy veteran; Juan Edgar Gonzalez Jr., public educator, speaker, and writer; Dr. Manny Hernandez, MD, MS, MBA, CPE, doctor, designer, and executive; and Dr. Colleen Mullen, DVM, practicing veterinarian.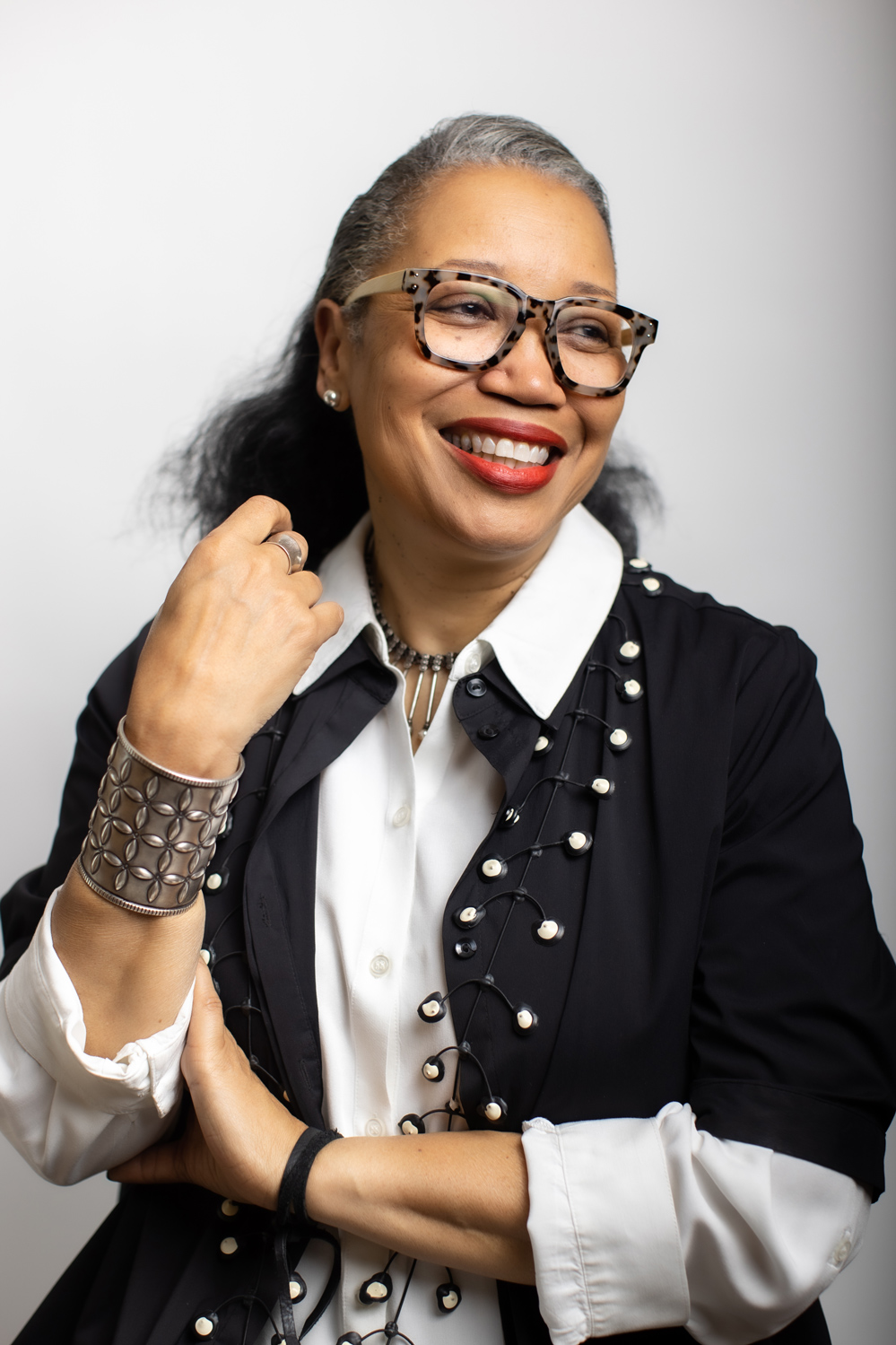 And throughout, Durst approaches each conversation "wide-open and deeply curious," sharing her own insight as she explores what it takes to be confident, dives deep into her guests' sense of purpose, and discovers how others see beyond who people or animals are to what they need. Durst noted one of the interesting parts about speaking with people about a particular skill set is that often during the interview, several other unarticulated skills or abilities will come out as a result, or new connections will be made between why they do what they do.
"Like with Dr. Langer, I have a little briefing book and I do a little bit of research beforehand, but I hadn't realized that he had a debilitating accident and so that was a big surprise for me—just finding out some life moments that people have had, which also affect who they are and what they do," Durst said.
"I discovered a long time ago while traveling, I'd sit next to someone and all of a sudden, I'd hear their life story and so my husband always joked that I had an invisible strip across my forehead that said, 'please tell me about your life.' Invisible to some people, but clearly visible to others. It is so interesting to me how willing people are to share what is deeply personal, but I also think that is tied to how we, as human beings, want people to know who we are," Durst added.
Durst is an avid fan of the art of storytelling, with an arguably unquenchable thirst and curiosity about why people do what they do. Her deft ability to see people and converse openly with them carries through the podcast episodes, leveraging a medium that offers a degree of conversational intimacy and accessibility. While the podcast as a vehicle of narration may be a new platform for Durst, her ability to tell stories, share deeply, and communicate transparently transcends medium, as an experienced speaker, writer, and leader for the IIDA.
"I find podcasts super fascinating, because for my mom, who grew up in the '30s and '40s, radio for people of that time was their primary form of entertainment and I remember my mother and even my grandmother telling me that there is an intimacy that is created when you are listening and you are crafting. You are using your own imagination to craft the visual in the absence of a television and I find that there is something incredibly intimate [about it]. You have this voice or these voices talking to you about their lives or true crime or the best meal they ever ate, and it creates a different kind of relationship I think for the listener and the podcaster," Durst said.
"When you are in an auditorium and listening to a speaker, you are sitting there with 400 other people and it is a different shared experience. Podcasting feels like a very personal experience and I kind of love that. I love conversation and the art of conversation and I feel like with this podcast, I'm talking to one person," Durst added.
"I think that design is intelligence made visible. Design is grace made visible. And that design is the ultimate expression of human beings connecting themselves to the places they inhabit."
—Cheryl S. Durst, Hon. FIIDA
Enchanted by art and design at a young age, Durst's own backstory begins with Saturday art classes at the local museum in Toledo, Ohio, a self-admitted crush on the role of docents, and a fascination with the building itself and the curator profession.
"I remember coming home, I was probably about eight, and telling my mom, who was a scientist, 'I want to be a curator.' And she said, 'that's really interesting, but that's not really what you should do.' I was really curious about that, because I just had this incredible love of that profession, but my parents were very much products of their time, middle-class, Black people, and they wanted me to have an established, safe, and secure career—a known career: doctor, lawyer, teacher," Durst said.
"My father was a professor, my mother was a research scientist, so they didn't see being a curator as a path to either happiness or financial success. I remember my mom saying we didn't know any Black curators, you will be so lonely doing that, and so, right, as kids, we're just like, 'okay.' I always kept that love of art in the back of my head," Durst added.
Instead, Durst pursued degrees in journalism and economics from Boston University, with a minor in art history. Trained as a technical writer and specializing in financial health, Durst then spent time working as a high school teacher and creating curriculum for Merchandise Mart Properties Inc. in Washington D.C., as well as crafting a series of education courses for interior designers—experience she then applied when taking on the role of CEO of the IIDA in Chicago in the later 1990s.
"My husband ran trade shows for the Merchandise Mart [in D.C.] and was transferred here to run NeoCon and a number of other Chicago-based shows. I had a background in this industry in sales and I have also been a high school teacher, so when we moved to Chicago—our daughter was one, we hadn't yet had our son—my husband actually heard about a job with an association. They had a position open for a director of education, which has primarily been my background," Durst said.
"I interviewed, I got the job, I was director of education and then about 18 months later, the board came to me and asked if I wanted to be CEO. The previous CEO had engaged in some financial improprieties and so I was eight months pregnant with a second child and I accepted the job as CEO," Durst added.
It was a role that required her to focus on an immediate financial turnaround to fiscally right-size the association. Rather than skirting the issue, Durst said she faced it head-on, communicating to their members with a personal letter outlining the challenge and her commitment to investing in the business, its financial structure, and as a platform for connecting people, place, and culture.
"One of the things that really bothered me about the situation is that designers have a reputation for not being business-savvy. A lot of people don't even see design as a business and as an association," Durst said. "IIDA is deeply invested in the business of design and so if IIDA had declared bankruptcy or faded away or ceased to exist, it really bothered me that the association would be living up to an unfortunate stereotype that most of the general public have about design, and so I think that also fueled the fire to right-size the association and then craft an environment that signaled fiduciary responsibility and that this association is about design."
Fast-forward roughly 23 years later, Durst spent much of her time on the road pre-pandemic in her role as EVP and CEO. In traveling to different venues, colleges, universities, community groups, and design firms, she often spoke on the value of design and the fact that where people are matters, who people are matters, and how people as human beings connect to the places in which they heal, celebrate, or thrive matters.
"I think that design is intelligence made visible. Design is grace made visible," Durst said. "And that design is the ultimate expression of human beings connecting themselves to the places they inhabit."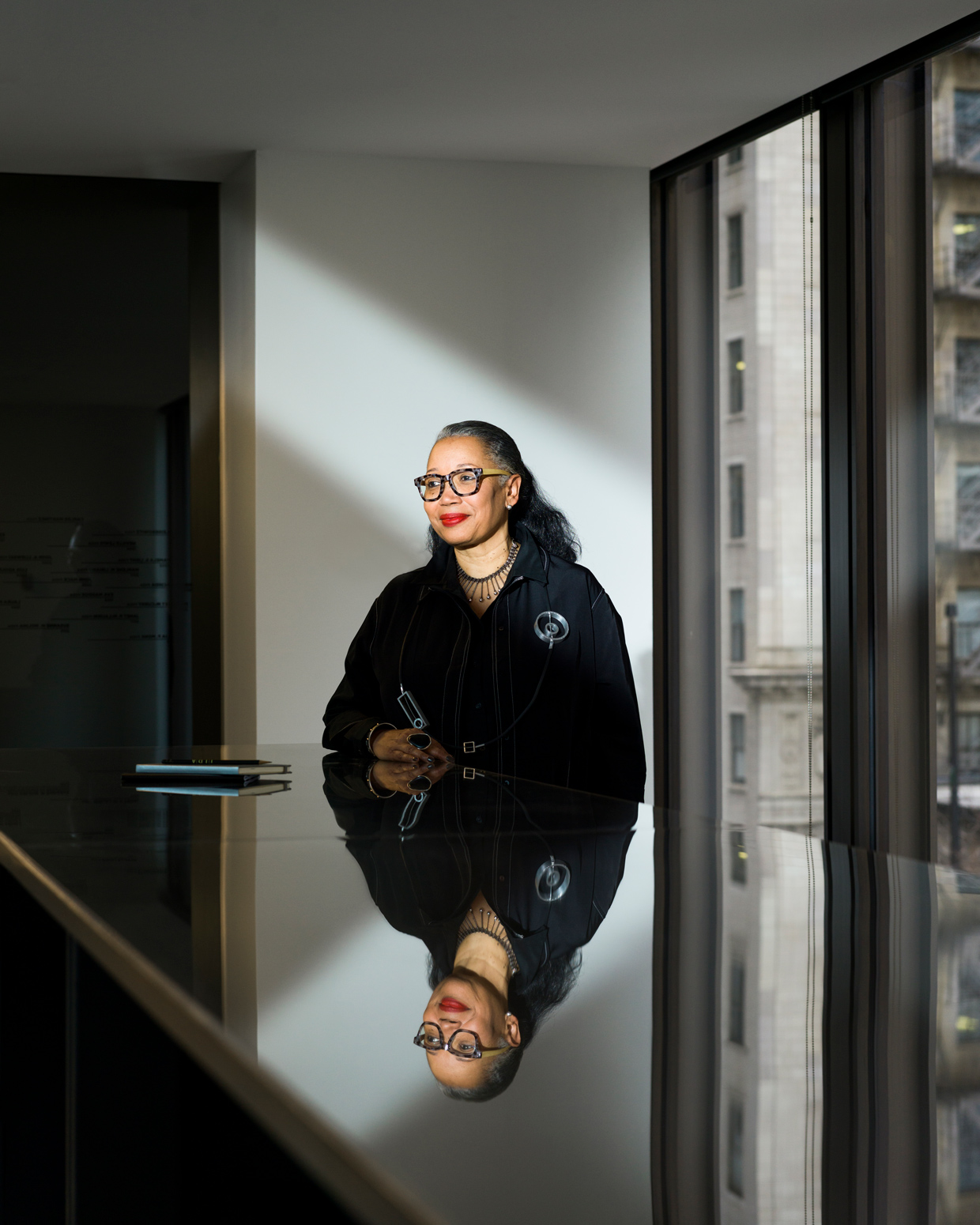 It is often in the artifacts and how people claim a space, create a sense of belonging within an environment, that makes them feel welcomed. Durst said it is in a lot of ways tied to the conversation around equity, diversity, and inclusion, as there are a lot of times people of color don't see themselves reflected in buildings or spaces they encounter.
"Increasingly, that has been a part of the conversation over the last couple of years and so what does that mean? What does it mean to feel reinforced and validated by the places that you inhabit?" Durst said.
"We are seeing it happening more and more, where we have designers talking about creating a space of belonging, so anybody can walk into a space and feel welcomed. And so that tying of people to place to culture, what are the things that we do as human beings to claim space? To claim our place in a room, to claim our place at a table, how do you make a space your own when someone who looks like you, or sounds like you, has never been in that place before? That is just what we do as human beings, we claim space. That is what those ancient cave paintings were about. That was a human being leaving their mark on a place," Durst added.
Durst also noted as she stepped into her role at IIDA roughly 25 years ago, she recognized how all the pieces of her background—journalism, economics, education, arts, communication, and design—connected within an industry that is one of the top three careers for people after they have had a first one. Often, as Durst noted, they are passionate about interior design as a career or as a creative practice, but initially pursued a different path.
"We find a lot of people coming into interior design after they have done something 'acceptable' or after they've raised their kids. That for me I find really fascinating. Like, if that is deep inside of you and that is what you want to do, what held you back? What are the things that intrinsically cause that career to be right for you?" Durst said.
Though the podcast series is far from over, Durst said she hopes "The Skill Set" tells the story of talent and ability and aptitude, both known and unknown, and how those all connect to tell the story of who we are and what we do, whether that is one career or multiple throughout a lifetime. And as an avid fan of sequels, she also hopes it leads to another season.
"I think a lot of us look for fulfillment in the work we do, we want to feel as if we are serving others and serving ourselves and being useful. It's that embodiment of finding your place and what helps us find our place, and sometimes it is just those innate talents and abilities we all have, and so I hope at the end of the series that it connects a lot of dots and helps people tell their own story," Durst said. "I believe there are things that are hardwired into us that you don't learn, but we can enhance them along the way."
First published in Great Lakes By Design: The Acoustics, 2022
Text: R.J. Weick
Photography: Clarissa Bonet, Courtesy Jo Chicago Communications, IAP Productions