Last year, the IIDA and AIA Chicago unveiled its inaugural discussion series Designers and Architects Talk: A Series About Design and Its Impact on Client Success. The four-part program addresses the commercial interior architecture and design sectors, and after a successful first installment, the series has returned to the IIDA Headquarters in Chicago for 2020, with a variety of new voices from the design community, primarily in Chicago.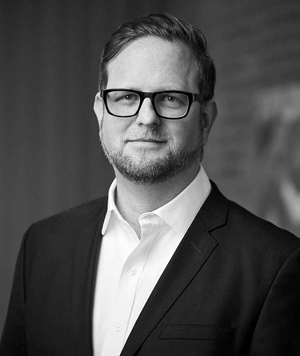 "IIDA and AIA Chicago initiated this series to bring architects and commercial interior designers together to learn from interesting conversations and to also connect with each other," said John Czarnecki, Hon. IIDA, Assoc. AIA, deputy director and senior vice president of IIDA.
"Overall, the series raises awareness about both organizations, builds comradery in the design community, and shines a spotlight on architects and designers who are accomplishing great work. That will continue in this second installment," Czarnecki added. 
One new element for the 2020 season, Czarnecki noted, was hosting renowned architect and designer Lauren Rottet, FIIDA, FAIA, president and founding principal of Rottet Studio, which is headquartered in Houston, Texas with an international presence. The firm was established in 2008 and has since been developing a vast and recognizable portfolio built upon services like architecture and interior design, furniture design, graphic design, product design, branding, and art installation. Rottet spoke with Cheryl S. Durst, Hon. FIIDA, executive vice president and chief executive officer of IIDA in the first session of the series on February 11, 2020. 
The rest of this year's lineup will follow suit with an assembly of design firms and speakers covering topics in firm leadership, design strategy, and headline projects, such as Chicago's historic Tribune Tower. The next session taking place March 10 is titled "Repositioned and Reimagined: Willis Tower, Tribune Tower, and Old Post Office," and it will feature Zurich Esposito, Hon. AIA, executive vice president of AIA Chicago, and Lee Golub, principal and executive vice president of Golub and Company in conversation about the development of the repositioned Tribune Tower.
The third session on April 14, titled "New Design Firms Changing the Face of Chicago," will be moderated by Czarnecki, and will feature four Chicagoans who recently started design firms, including Nina Grondin, founder and partner of Curioso; Ross Barney, AIA, founder of Tumu Studio; Julie Purpura, owner and design director of Avenir Creative; and Chris Sommers, IIDA, partner at Harken Interiors. The session will pose questions concerning how and why each founder decided to start their practices, as well as how they developed and attained initial clients, and lessons from creating a business based on their own ideals and design perspectives. 
"All four designers, in the midst of developing their practices with compelling design work, have exciting stories to tell," Czarnecki said. "They're not the expected or usual voices in the design industry, not powered by PR agencies, and not encumbered by large firm structures. They're taking risks, starting design firms from a blank slate, and paving their own paths toward success."
The session draws on timely themes of entrepreneurship and risk-taking businesses that are growing, thriving, and making a name for themselves with a fresh body of work that captures the attention of Chicago's design community. Additionally, it draws on a theme of the Designers and Architects Talk sessions overall, which is a designer's impact on client success. For Czarnecki, the success of a business is as much about its design details as its product, and the more direct, hands-on approach smaller firms employ often results in personal relationships with clients. In the spirit of innovative design, when risk meets risk, bold design moves are likely to abound. 
"Each of the designers will describe how they began, developed, and grew their relatively young practices. Integral to this discussion is how a firm attracted its first clients. Why did a prospective client choose to hire a smaller, newer, untested firm?" Czarnecki said. 
The last session of the series will be held May 5 and will be moderated by Peter Exley, FAIA, 2021 AIA national president. "Fulton Market: An Evolving City" will feature key players in Chicago's Fulton Market development, including Kyle Kamin, executive vice president of CBRE, and Rick Kintigh, an architect with Sterling Bay, who will share many prospective plans for the neighborhood. 
Each session subject is relevant especially to the AIA Chicago chapter as a leading regional source for lectures, education, award programs, and issue specific knowledge in the field. Similarly, the IIDA is a commercial interior design association with a global reach and a desire to increase the understanding of interior design as a means to enhance business value and quality of life for those utilizing it. For those in attendance, the series poses valuable resources from both—innovative designers, their lessons, and first-hand experience—to shed light on the forefront of design in the central Midwest. 
Text: R. Collins
Photography: Jo Chicago