Theodore Alexander Furniture has become synonymous with widely available, luxury home furnishings for the modern residence, with stockists and showrooms around the world. One of these showrooms is housed in the Michigan Design Center in Troy, Michigan, and together with its series of Ralph Lauren Furniture offerings provides visitors from around the Midwest with the best of the global design brand, including its Made-to-Measure furniture capabilities.
"Theodore Alexander is a company with one of the largest in-stock stocking programs. They have a lot of furniture that will ship immediately and then a lot of custom furniture that allows us to make something, especially upholstery, exactly what you want it. We're able to do quite a bit of customization to make each piece unique for a client's project," said Law Stallsmith, showroom manager at the Theodore Alexander showroom within the Michigan Design Center.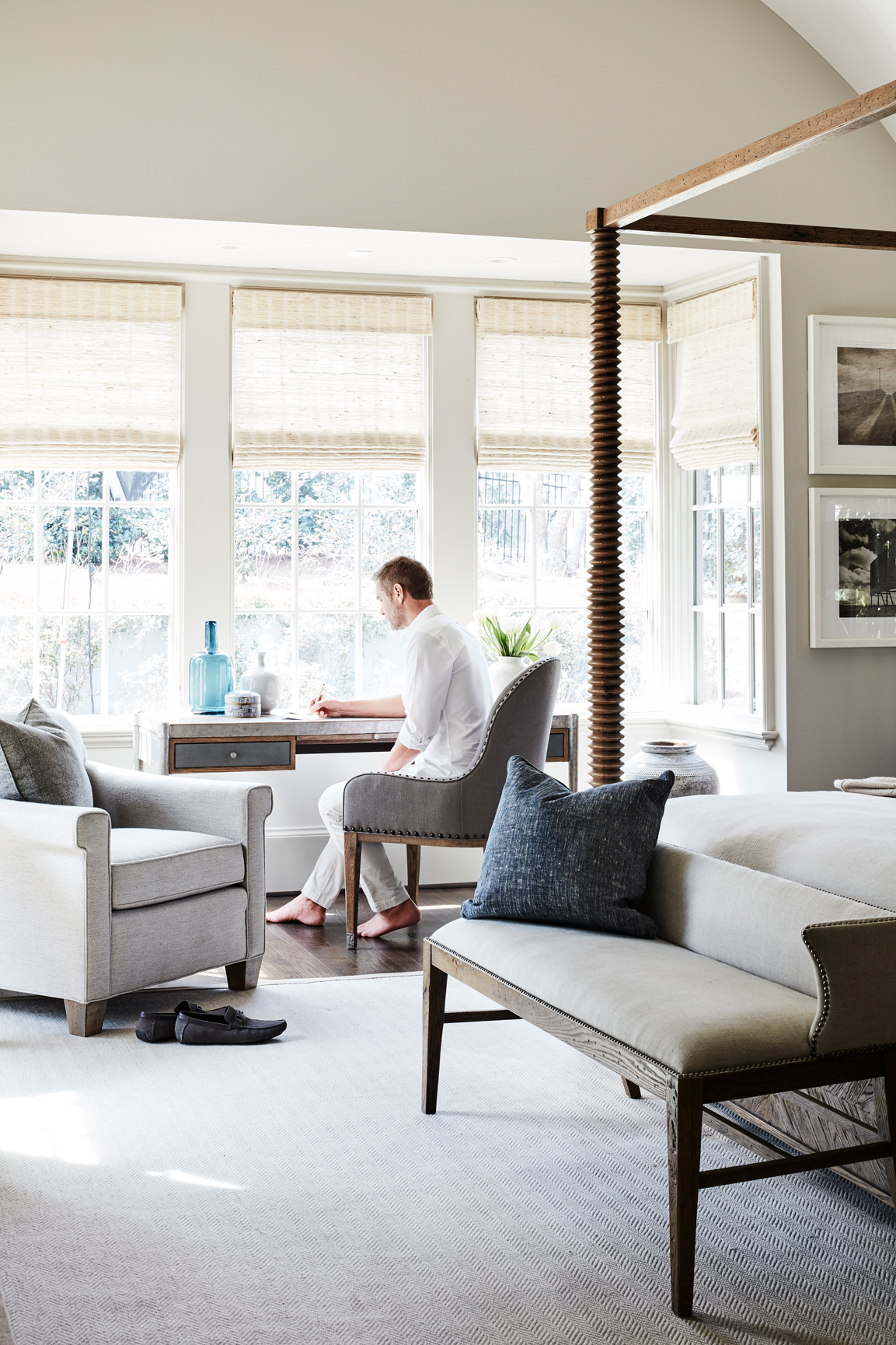 The services offered by the showroom attract trade partners, designers, and homeowners alike, much like the widely accessible Michigan Design Center itself. Among the continually changing vignettes highlighting new products in new arrangements, the Theodore Alexander showroom offers an impressive breadth of the brand's products, from dining sets and desks to elegantly silhouetted armchairs and richly textured bedding and upholstery of all kinds.
"I think one thing that attracts people to Theodore Alexander, and Ralph Lauren Furniture for that matter, is they have such a variety of styles," Stallsmith said. "We have traditional to contemporary and everything in between, whether it be transitional or something more specific like someone looking for French country or something English inspired. It enables us to not have to say 'no' to a client."
One distinguishing aspect about the international brand is its favor for unique wood species, which are then designed to showcase the natural beauty of a singular grain or color value. In many cases, woods or veneers like chestnut and oak appear wrapped in leather, rich upholstery, or inlayed with brass or mixed metals, and the entire collection spans era inspirations and styles from Russian neoclassical to midcentury and contemporary American-equestrian. If the showroom's customization programs hold interest, Stallsmith and showroom staff are able to offer color palettes and upholstered furnishings through a personally tailored process designed to be enjoyed.
"We always highlight the Made-to-Measure programs, because they're exciting especially for end-users to be able to pick all those aspects when they're used to shopping retail," Stallsmith said. "When you come in here and are running down a list of all the zero-cost options that are built into the pricing, it's exciting, because you get to make something just for you and that's the whole point when you're working with custom—especially with high-end. You want things that are going to be beautiful, last a lifetime, and be special."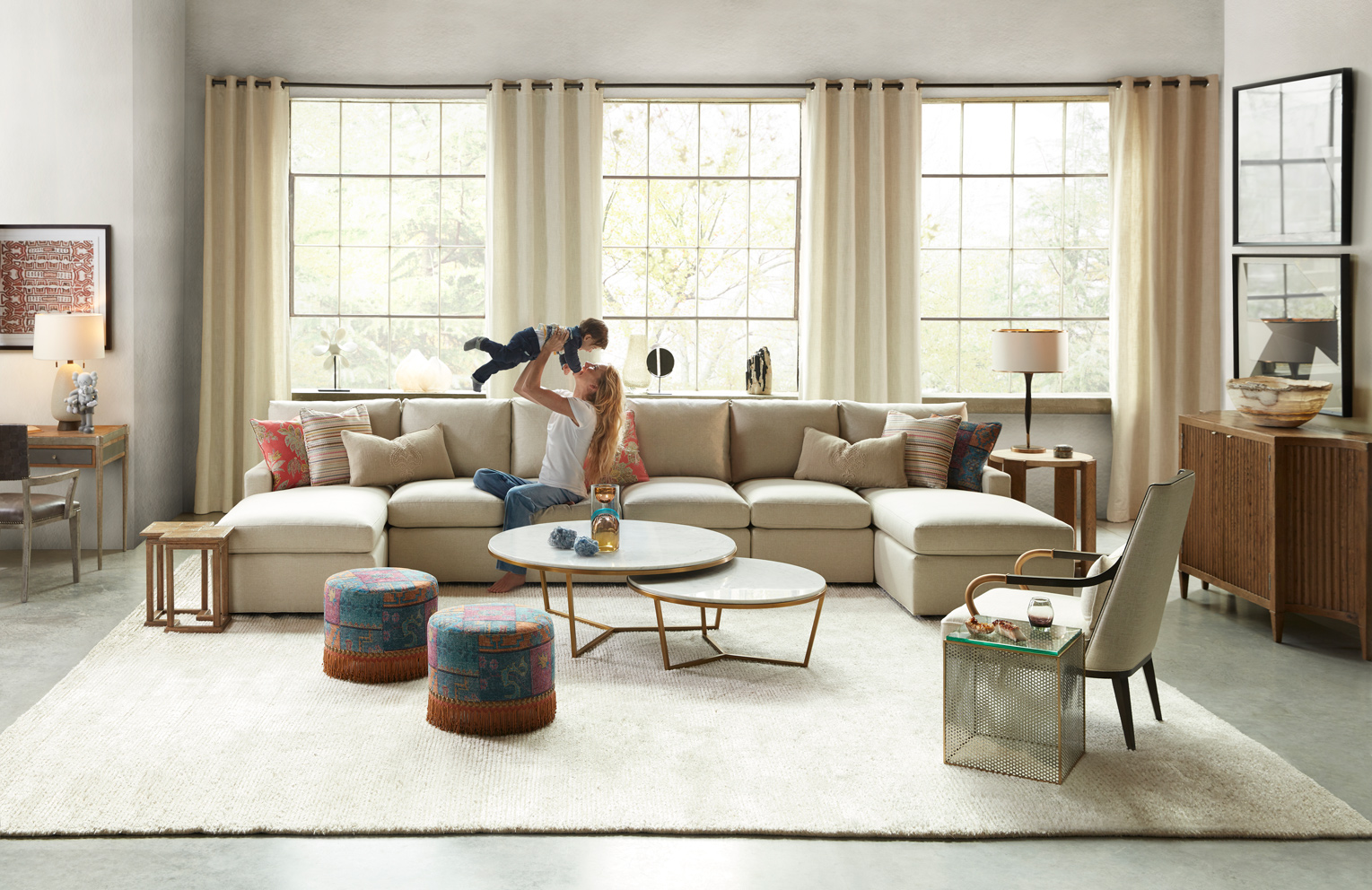 The showroom's Made-to-Measure Upholstery Program offers a nearly limitless variety of options for custom designing sofas, chairs, sectionals, and loveseats. The process measures by the inch, allowing customers to choose each component—arms, legs, layout—to their specifications. Similarly, the Custom Palette Program includes more than 40 different colors and finishes to match furnishings with their ideal color combinations. No matter the project or custom ideation, Stallsmith noted that, foundationally, the showroom and design center are meant to be helpful and enjoyed, while displaying the best of their prospective product lines, styles, materials, and services.
"What I really focus on is making it easy, but if anyone comes in and feels nervous or intimidated about their project, I'm here to help and make everyone feel welcome," Stallsmith said. "The showroom is here as a resource and inspiration, but also as fun. There's a lot of fun in this building."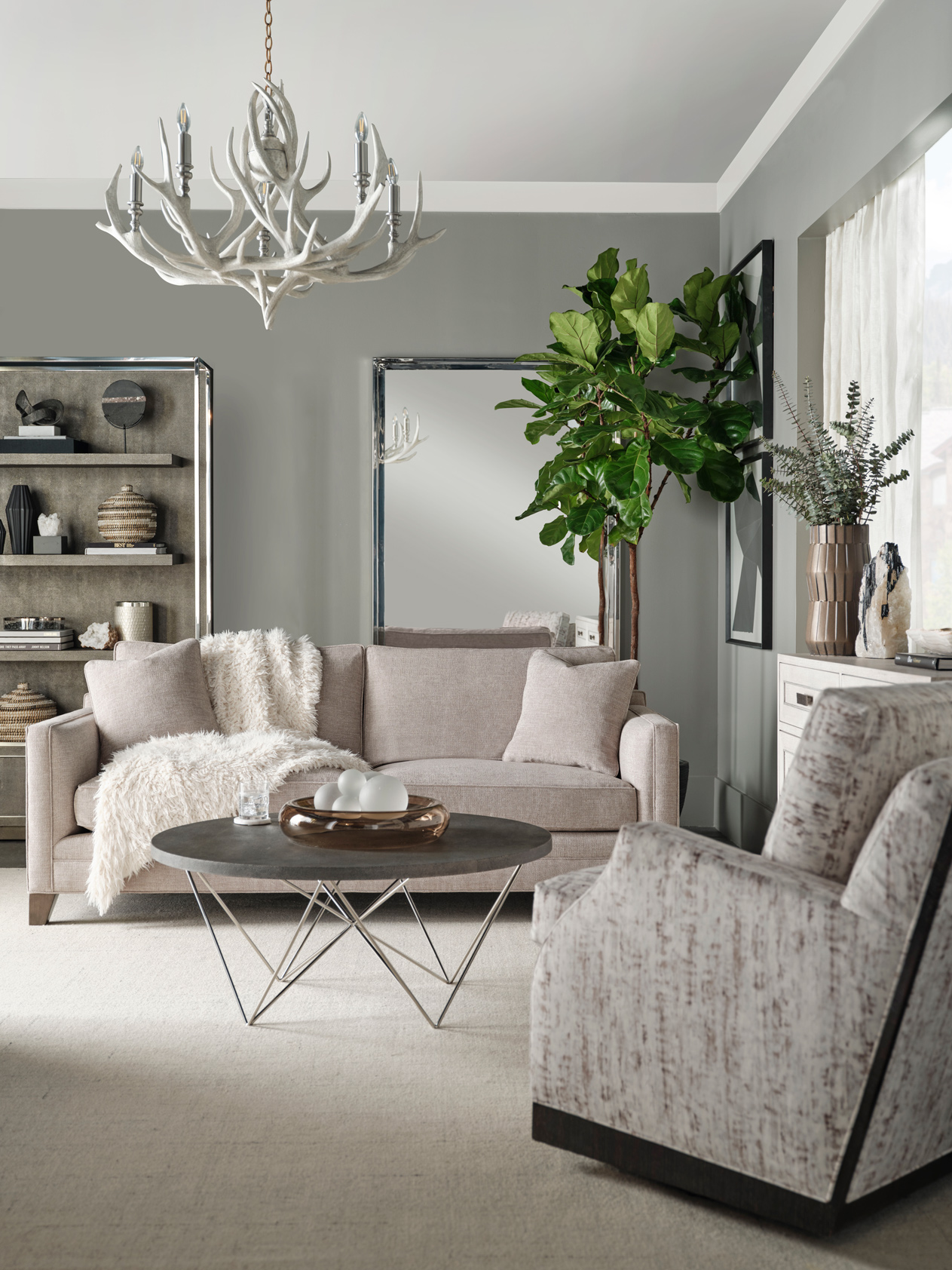 Text: R. Collins
Photography: Theodore Alexander Showroom MDC