As one of North America's most significant gatherings of commercial interior design experts, NeoCon has long driven conversations about healthy workspaces and their ideal ergonomic finish. As such, it is fitting that at the upcoming relaunch of the convention's physical programming in October, conversations about the "future of work" will be central in discussions and events. Through its virtual programming and in-person events at theMART in Chicago, NeoCon is set to examine product and design solutions that contribute to the inclusive, efficient, and user-focused workplaces critical to the well-being of, and retention of, today's workforce.
"For more than 50 years, NeoCon has helped launch product solutions that meet, and even anticipate, needs and trends in the workplace and other shared spaces. NeoCon 2021 is no different—architects, designers, and facility managers in attendance will get a first look at thousands of product launches from the best manufacturers in the industry," stated Byron Morton, vice president of leasing at NeoCon, in a press release.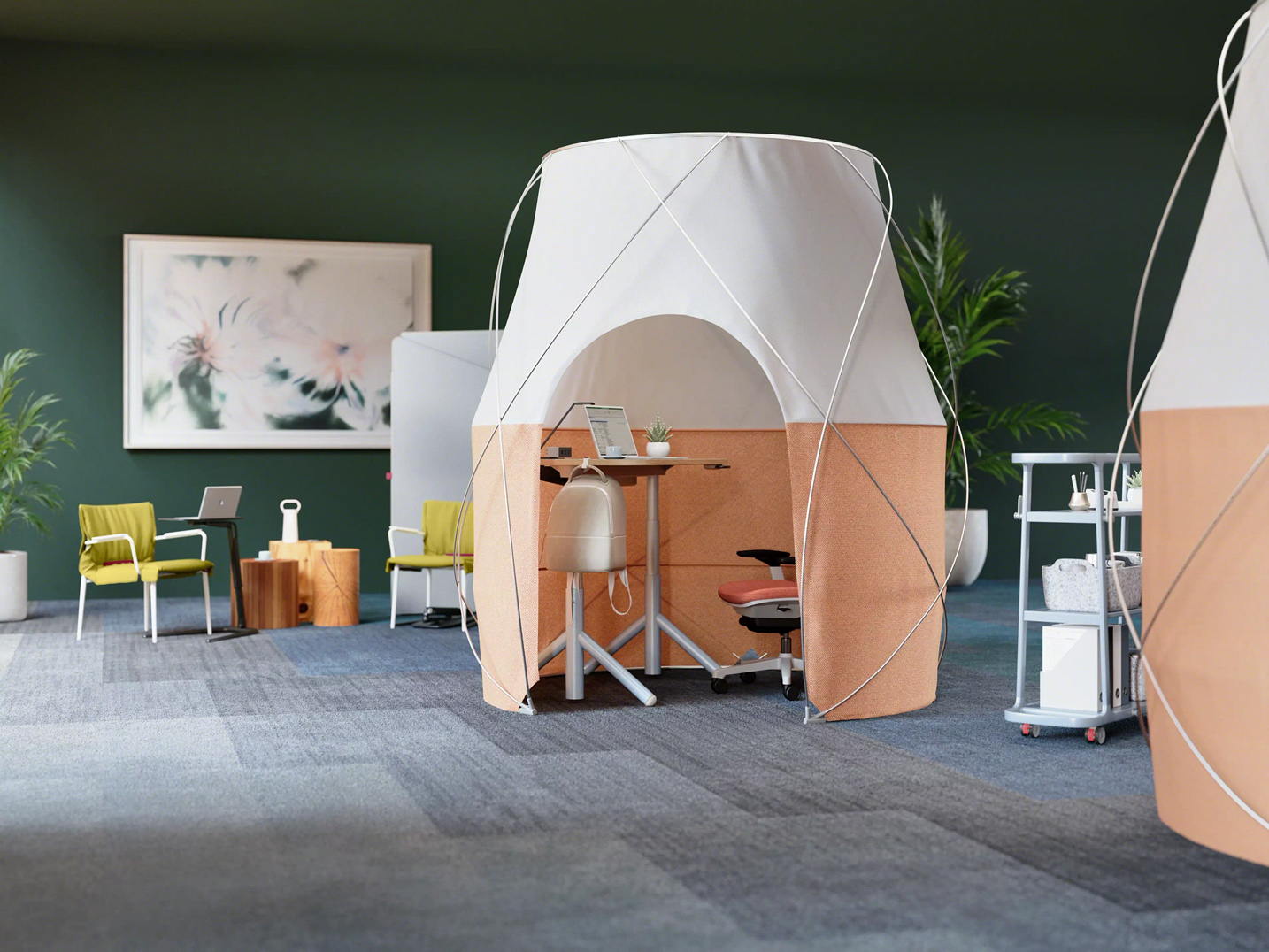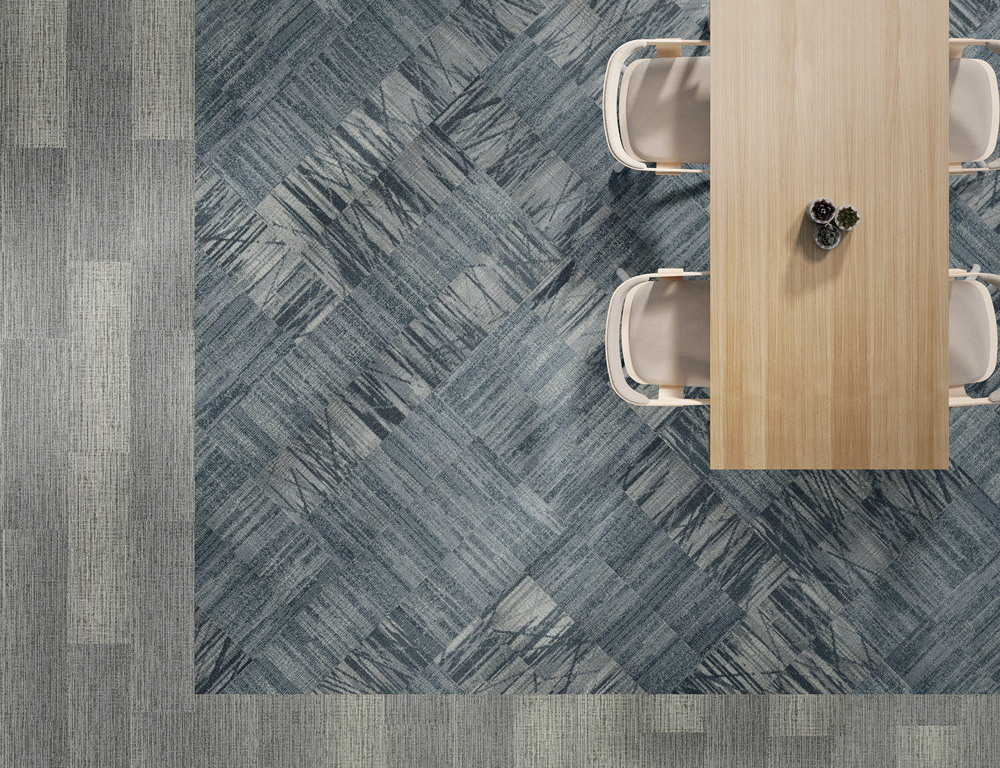 This time around, the conference and its network of professionals have anticipated five major workplace trends that will inform the future of workspaces. The trends comprise accounting for mental health and neurodiversity; privacy for individual work and personal space; space utilization and mobility; elevated office environments; and the advantages of outdoor spaces.
In general, employee wellness has been a consideration in office design for some time, but a focus on mental wellbeing has become more prevalent and deliberate. In addition to high anxiety brought on by a pandemic, research and general opinion has indicated the need for workplaces and design solutions that accommodate a neurodivergent workforce.
"Approximately 15 to 20 percent of people are 'neurodivergent,' meaning they have one of a collection of conditions that include autism spectrum disorder, attention deficit hyperactivity disorder, and dyslexia. Versatile environments that provide for a range of options give users more control and choice, fostering equality, integration, and helping to reduce anxiety. Flexible layouts and work solutions individuals can self-select for different kinds of work also contribute to a healthier, more functional and inclusive workplace," said Kay Sargent, ASID, FIIDA, CID, LEED AP, WELL AP, senior principal and director of HOK's global WorkPlace practice, and presenter at NeoCon 2021.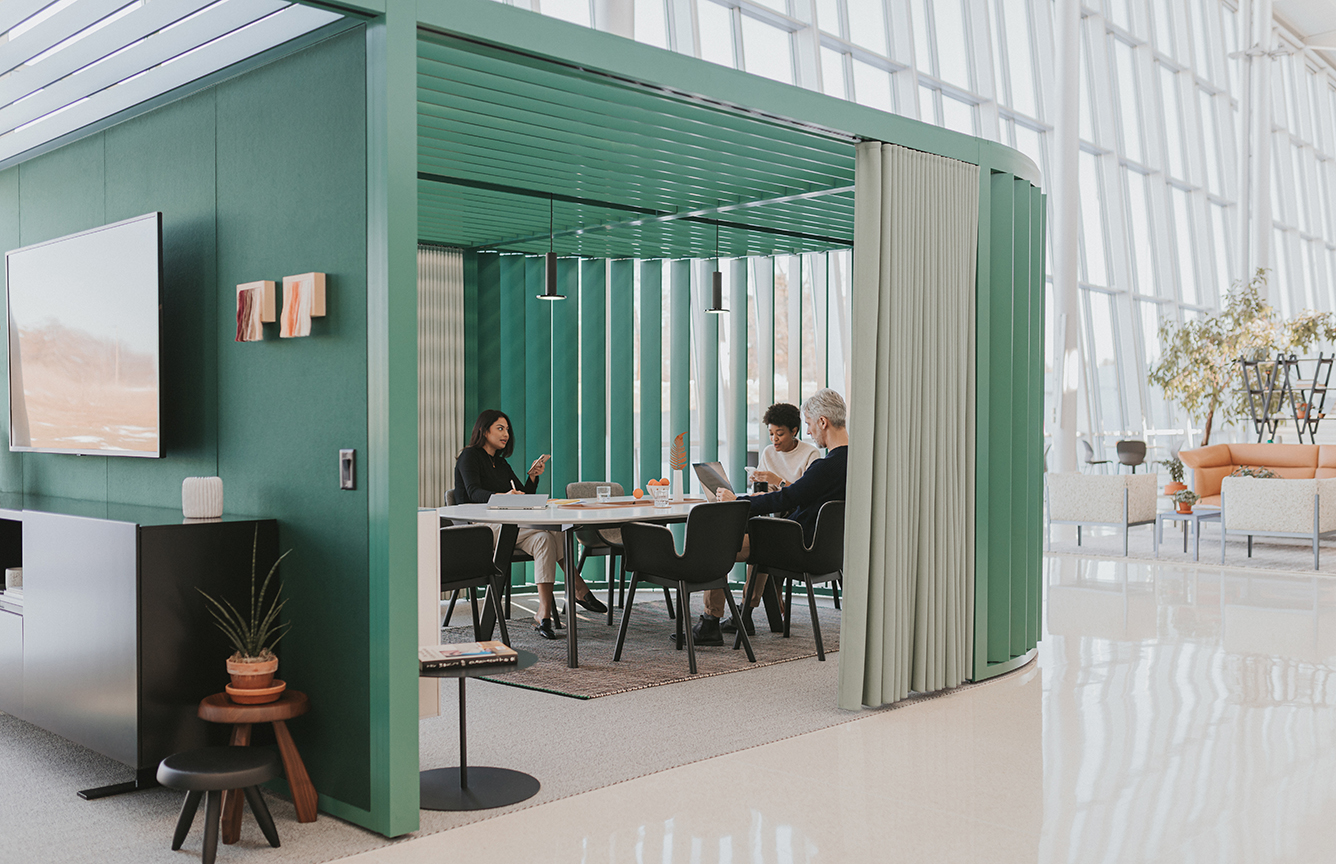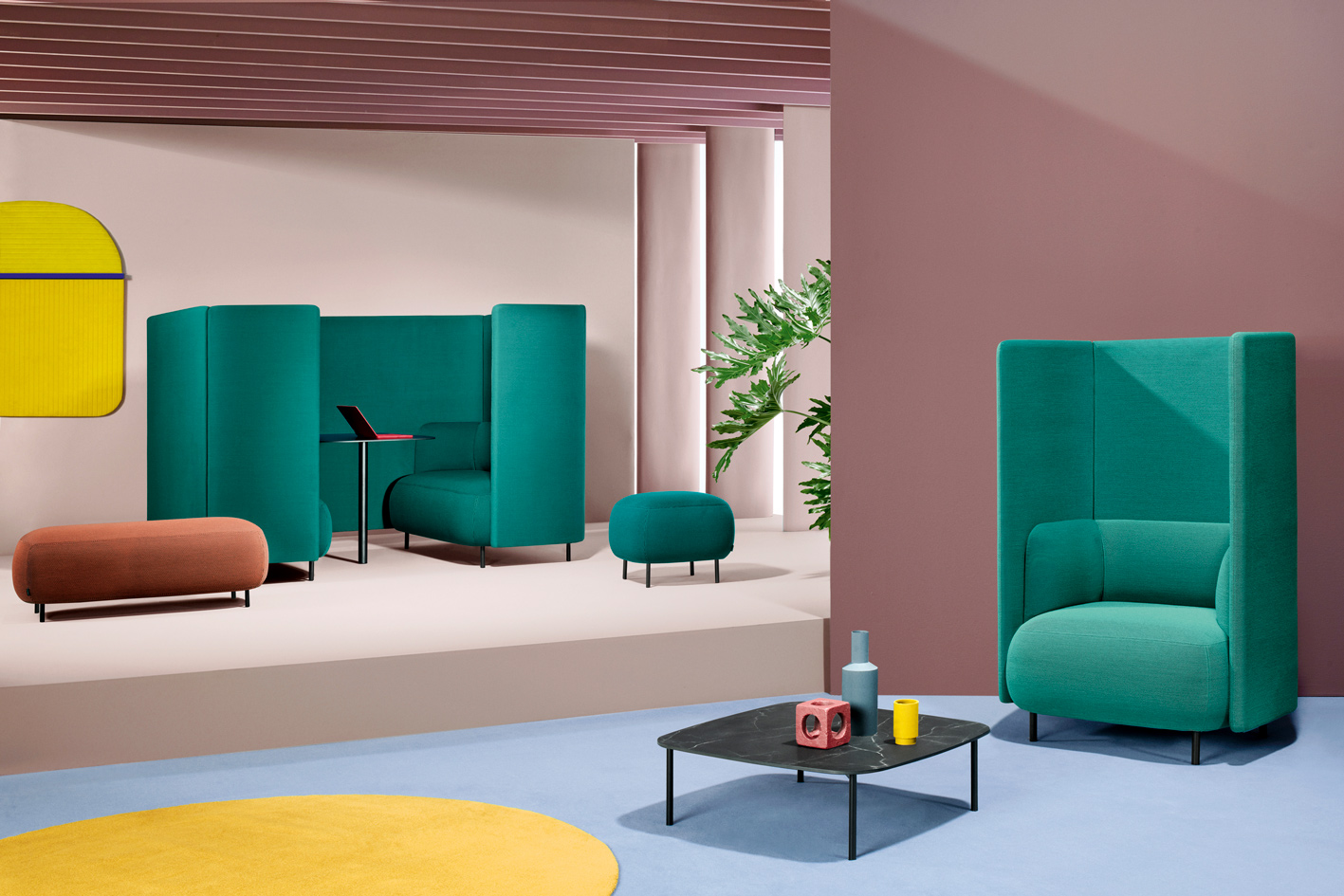 Products like Haworth's Pergola—used by employees opting for a needed "change of scene"—and The Framery 2Qs Huddle, which offers multifunctional space fitted with sound insulation and designated display screens instill flexibility within a set work environment. Other products like Steelcase's Work Tents and Pedrali's Buddyhub add a special, private quality to flexible workspace thanks to their respective personal enclosures that ensure acoustic and visual privacy.
For mobility and intuitive space utilization, there are other highlights such as: Artome's M10 portable plug-and-play smart solution for presenting, learning, and videoconferencing; as well as Keilhauer's carbon neutral and easily moveable Swurve chair and KI's Tattoo Collection of modular screens, storage, seating, and tables that fit spatially within the same footprint no matter their arrangement.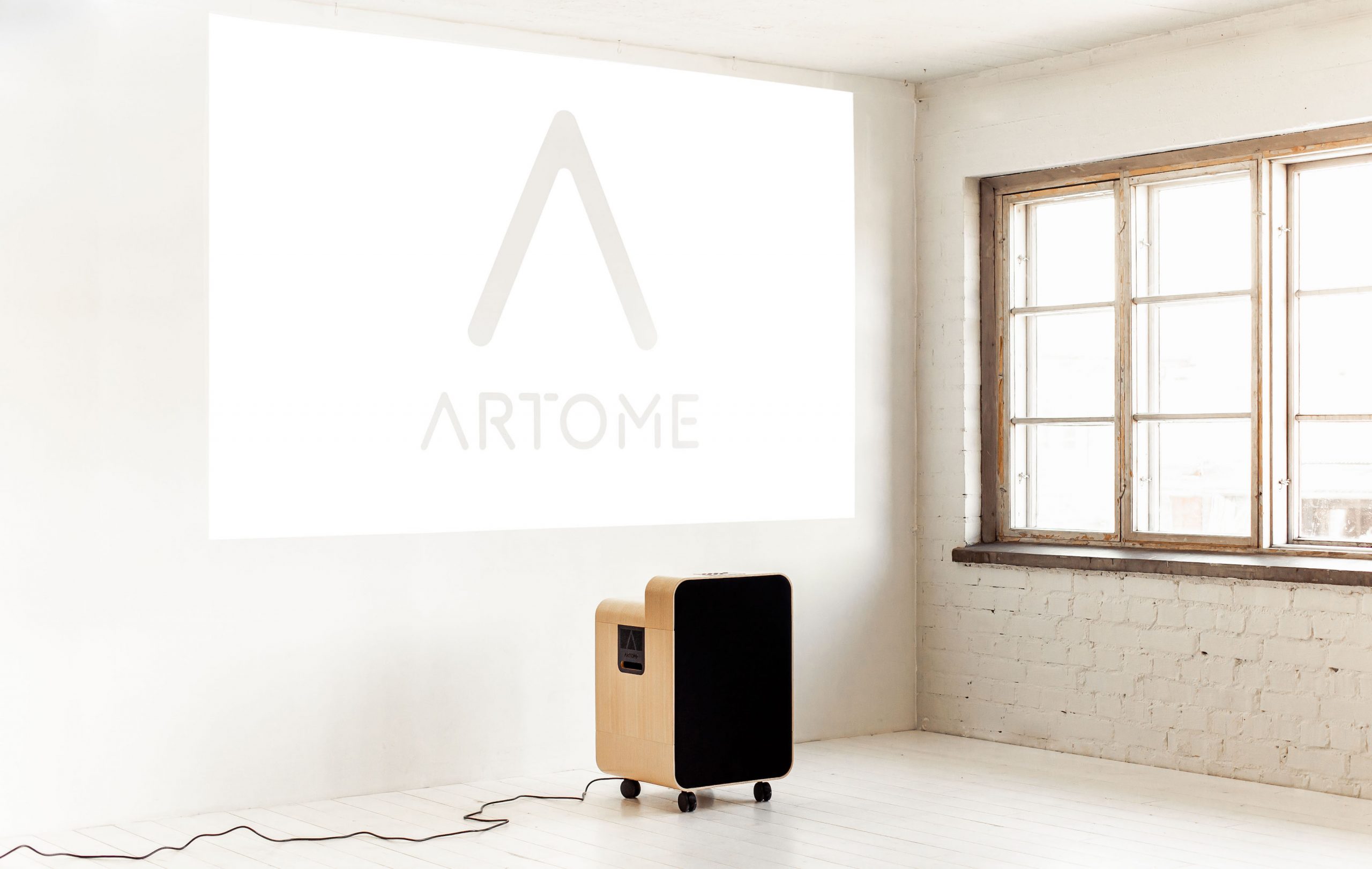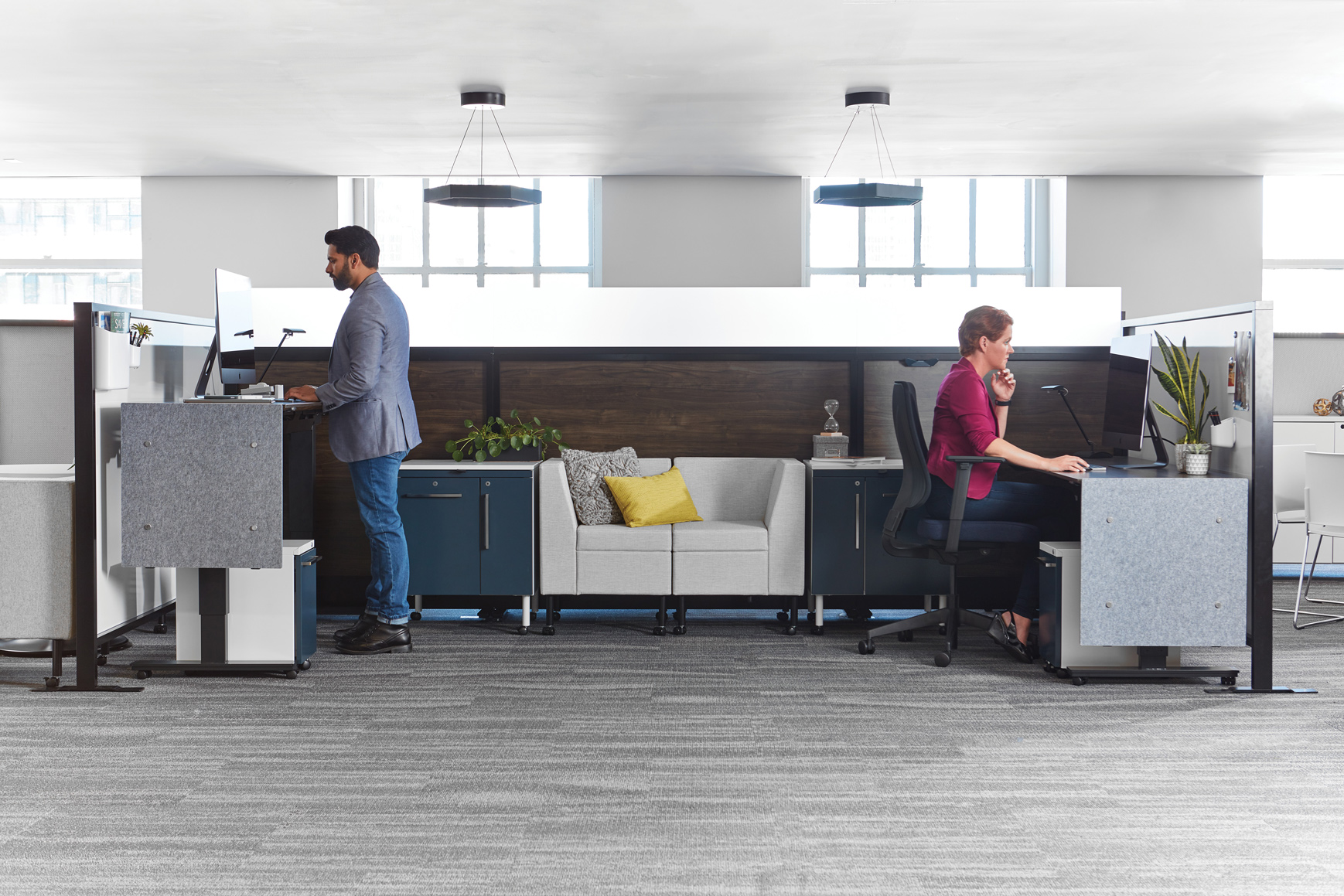 Employees and employers are also interested in spaces that are not only socially distant and clean, but comfortable and aesthetically pleasing. In this area, flooring by Mohawk Group and Armstrong Flooring—their Data Tide collection and Exchange flooring, respectively—is seen to provide biophilic patterns interpreted from environmental water studies and soft pastels with rich saturated tones to the floors that provide the visual and literal foundations of an office environment. Utilizing outdoor space is also paramount to this new requirement for aesthetically pleasing and inspiring workspaces, and in these spaces, capable furnishings are key.
"Collaboration between architecture, interior design, and furniture design is the catalyst in the evolution of space. Of the three, furniture is the most tangible to the occupant, so it has an immense power and impact on the overall environment and end-use. Manufacturers understand this critical role and you will see that firsthand in their showrooms and booths at NeoCon," stated Deirdre Jimenez, president and chief executive officer at BIFMA, the Business and Institutional Furniture Manufacturers Association, in the press release.
At NeoCon, products like Division Twelve's durable metal and fully recyclable HDPE seating can take on the elements with its all-weather powder coats and heavy-duty glides. On the partition side, Fermob's Abélio provides stylish and unobtrusive separation within open air environments through asymmetrical plexiglass panels symbolizing trees.
Through its showcase of new products and the ideas about the future of work that have established them, NeoCon is poised to educate, engage, and connect industry professionals and design fans with insight into the future of work in North America. Apart from its workplace centric design lineup, the convention will also showcase a robust series of educational presentations on topics in the ever-evolving sectors of healthcare, hospitality, education, and more.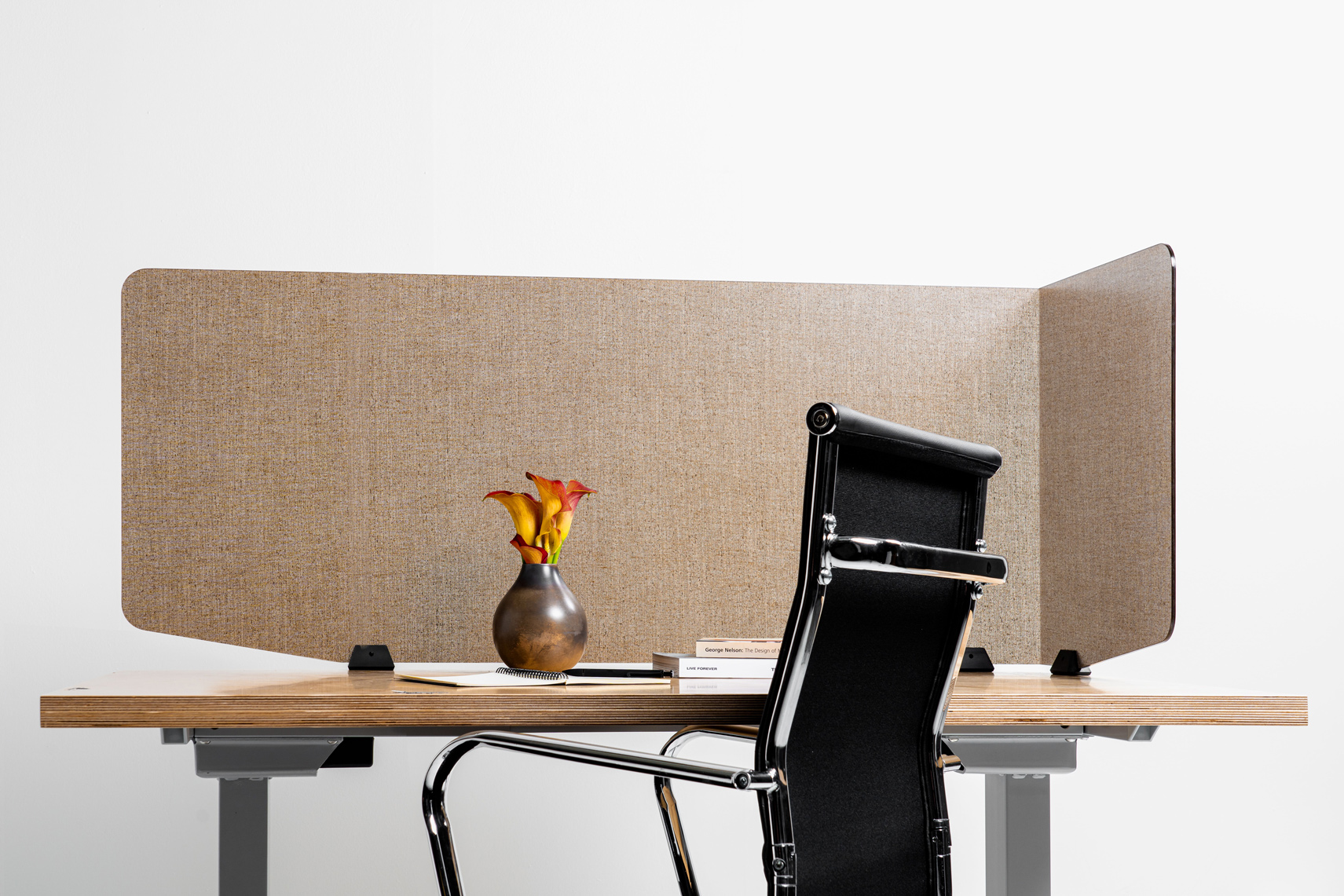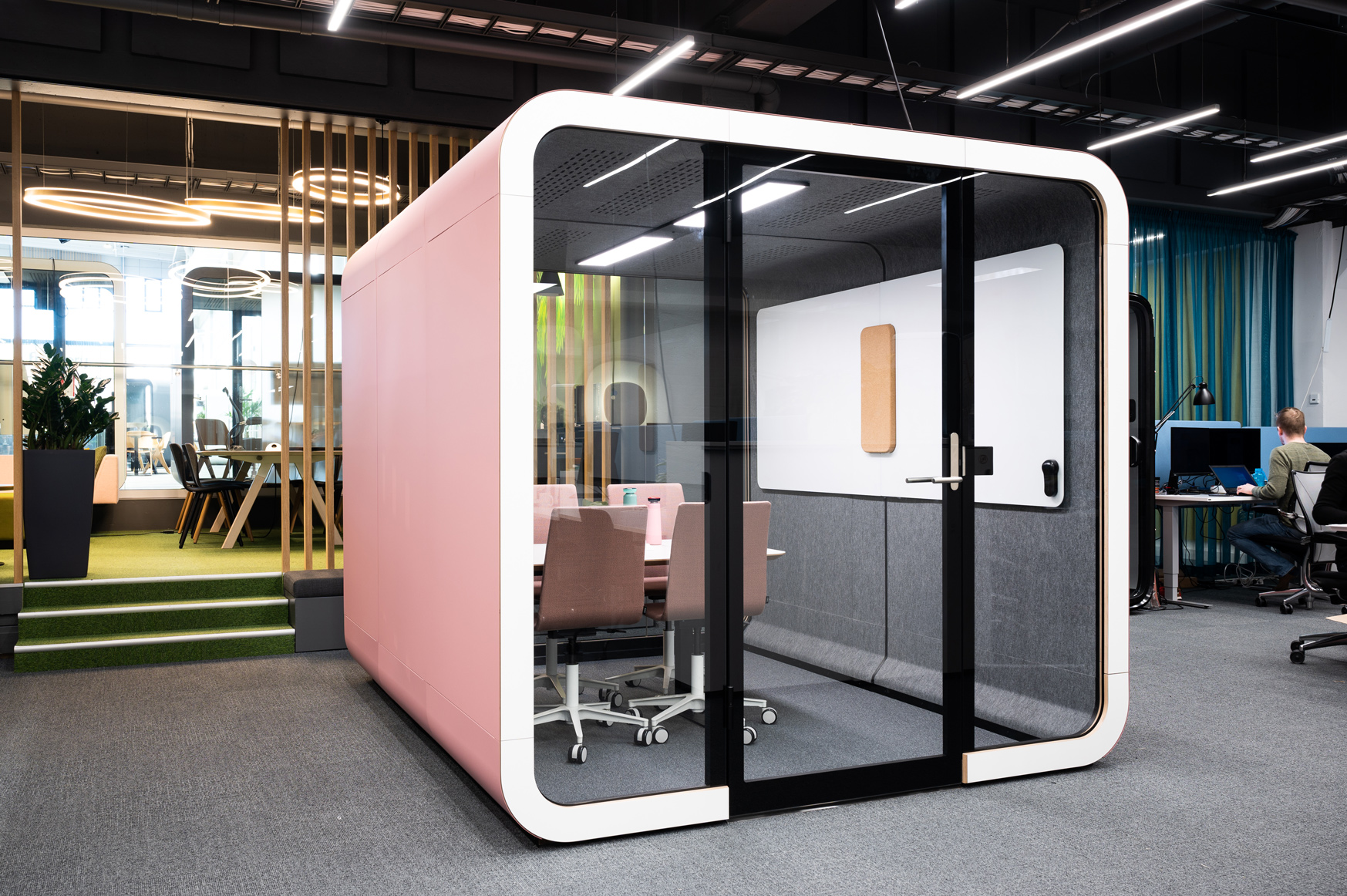 Text: R. Collins
Photography: Courtesy Novita Communications, NeoCon