"If I am offering design as a service to someone else, I can solve problems that maybe the client did not even know they had or make their space more functional, but more importantly, more enjoyable. Good design truly does bring joy to people," said Kim Tanner, owner of Strangelovely in Godfrey, Illinois.
Strangelovely is a classic vintage furniture and home décor shop located on the lower level of a historic home built in 1850 in Godfrey. Initially launched in 2012 by Tanner as a hobby upcycling vintage furniture during her spare time while living in Chicago, the shop has evolved into a careful curation of vintage quality and craftsmanship in a fresh, eclectic showroom in its current space. Tanner, who holds a Bachelor of Fine Arts in Interior Design from the International Academy of Design and Technology in Chicago, noted she did not pursue interior design at first as a career.
"I found myself in a position where I was super stressed and I wasn't sure about my future, and so I just started sanding and painting. I got really brave one day and decided to try and sell something. When it sold, I was over the moon," Tanner said. "I just couldn't believe that someone would spend their hard-earned money on something that I had worked on. It felt so good. Once I had that feeling, I could not really go back."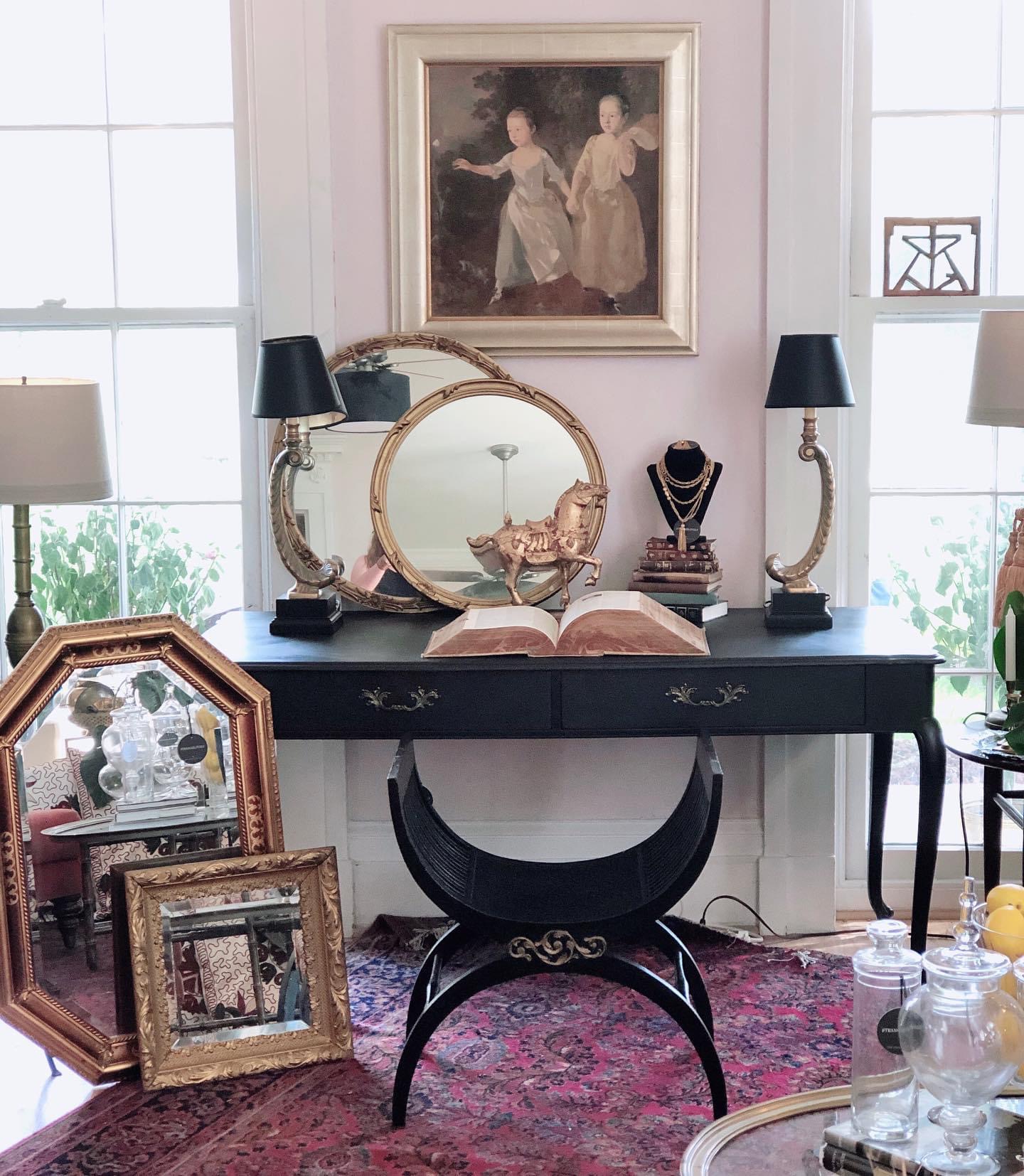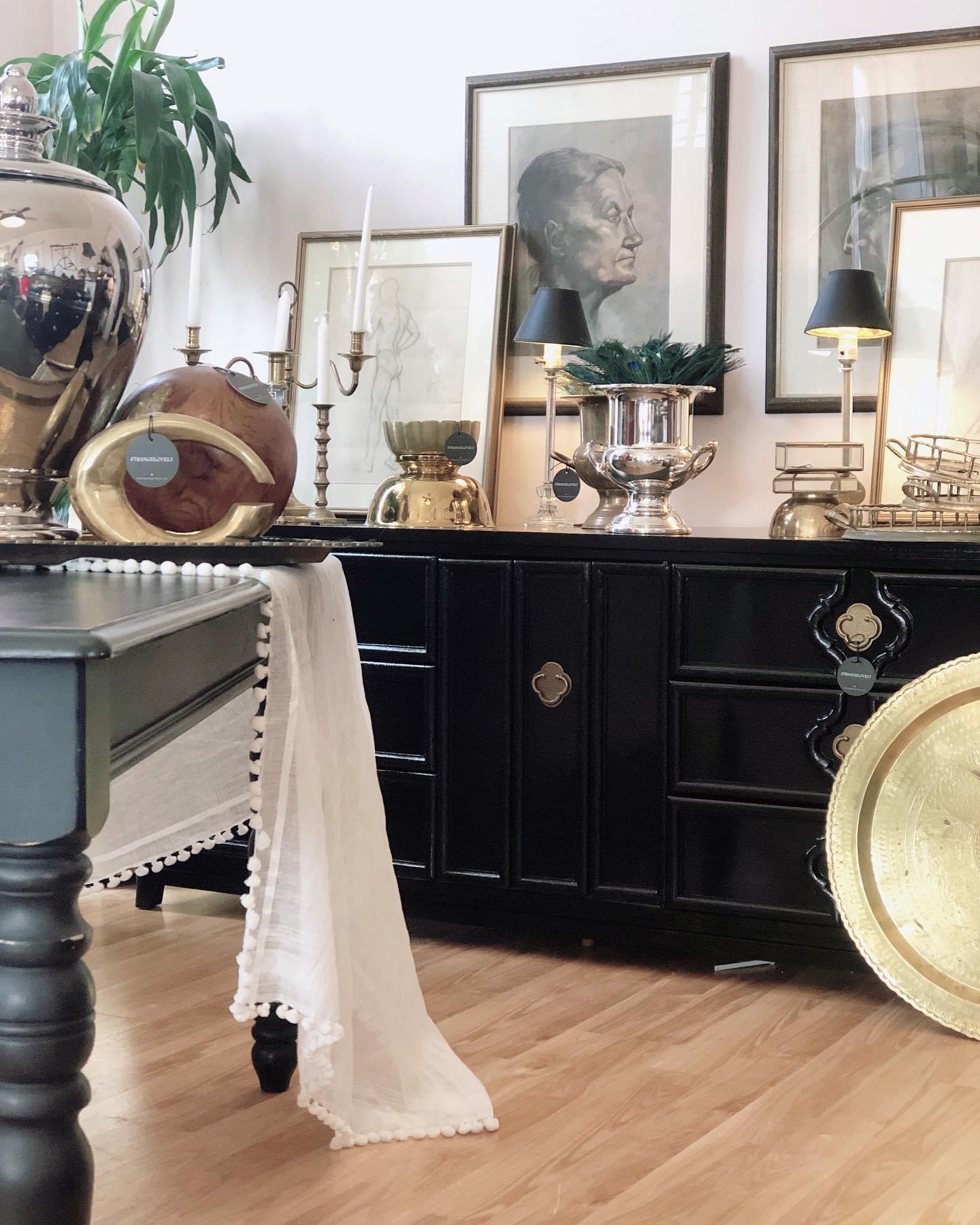 Throughout the course of the following few years, Tanner shifted from working on Strangelovely part-time to full-time, eventually leaving her previous full-time employment. Beginning with working out of her basement, Tanner has since transitioned from selling at a booth in an antique mall and working in a warehouse space to opening her first storefront in Chicago in 2015.
"I had my storefront in Chicago and then COVID came along and shifted perspectives for many people, and I was one of them," Tanner said. "I was scared about keeping my business afloat, or scared about the virus, or scared for my family—all those things."
When she learned of a historic house that was for sale in her hometown, it was a big motivator to move back, according to Tanner. Upon purchasing the home, Tanner moved Strangelovely and her life back to Godfrey in 2020. The residence, which was originally designed and utilized as a single-family home for many years, had also housed a few commercial entities throughout the years. Tanner renovated the interior, removing salon equipment left behind, transforming the lower level into retail or shop space for Strangelovely, and retaining private, living quarters on the upper level. The two spaces are divided by an open staircase in the front hall and Tanner noted she has future plans to install French-style doors wide enough to move furniture in-and-out of the studio space.
"A lot of things had been updated to accommodate commercial space already, which is part of the reason it was perfect for me to begin with," Tanner said. "When I bought the house, it was a salon and day spa, and it was decorated [in] Tuscan style. For me, the colors were dark, and it didn't lend itself to the architectural beauty of the house. I repainted every single surface in that building, and I set up a studio space."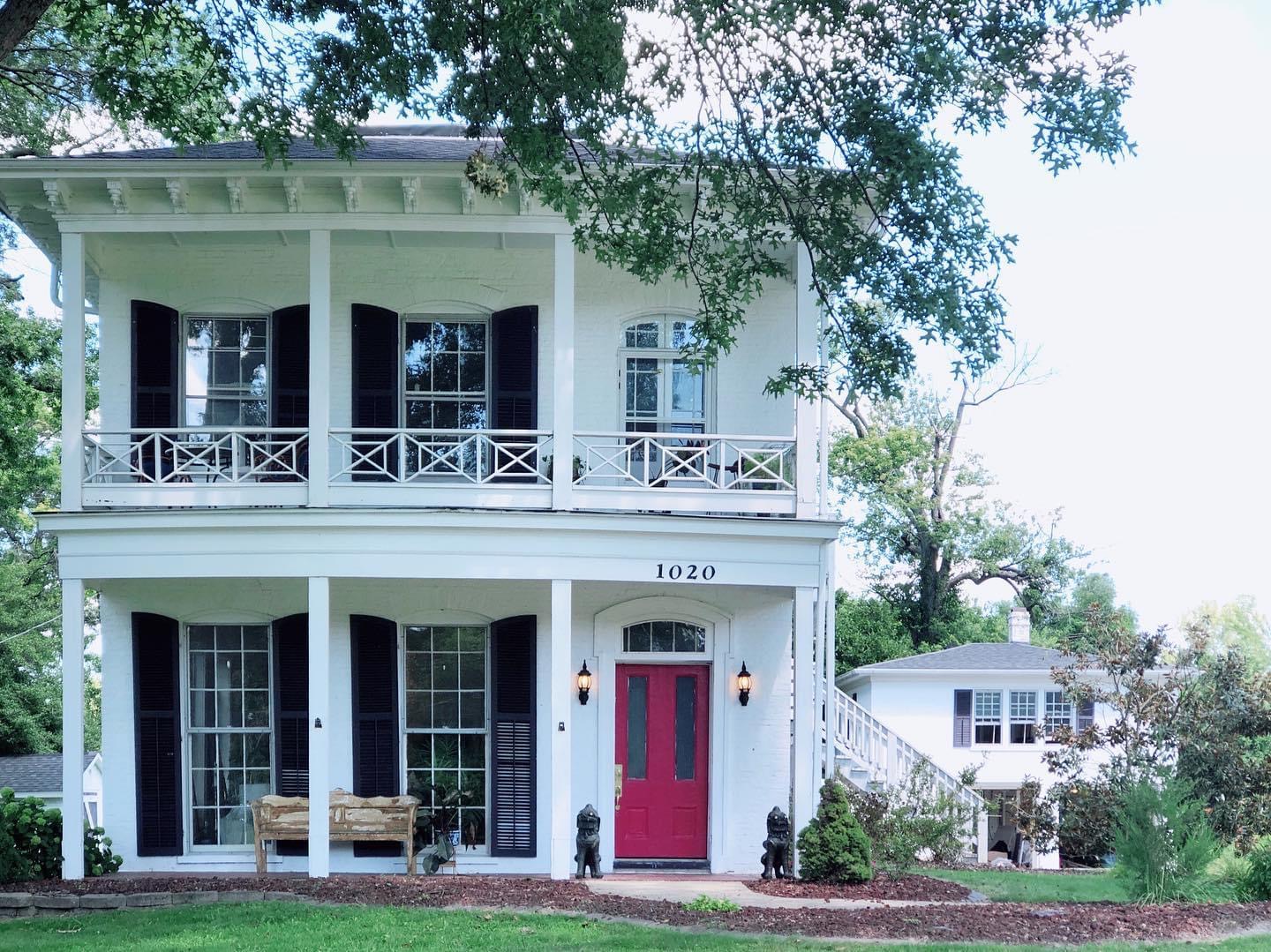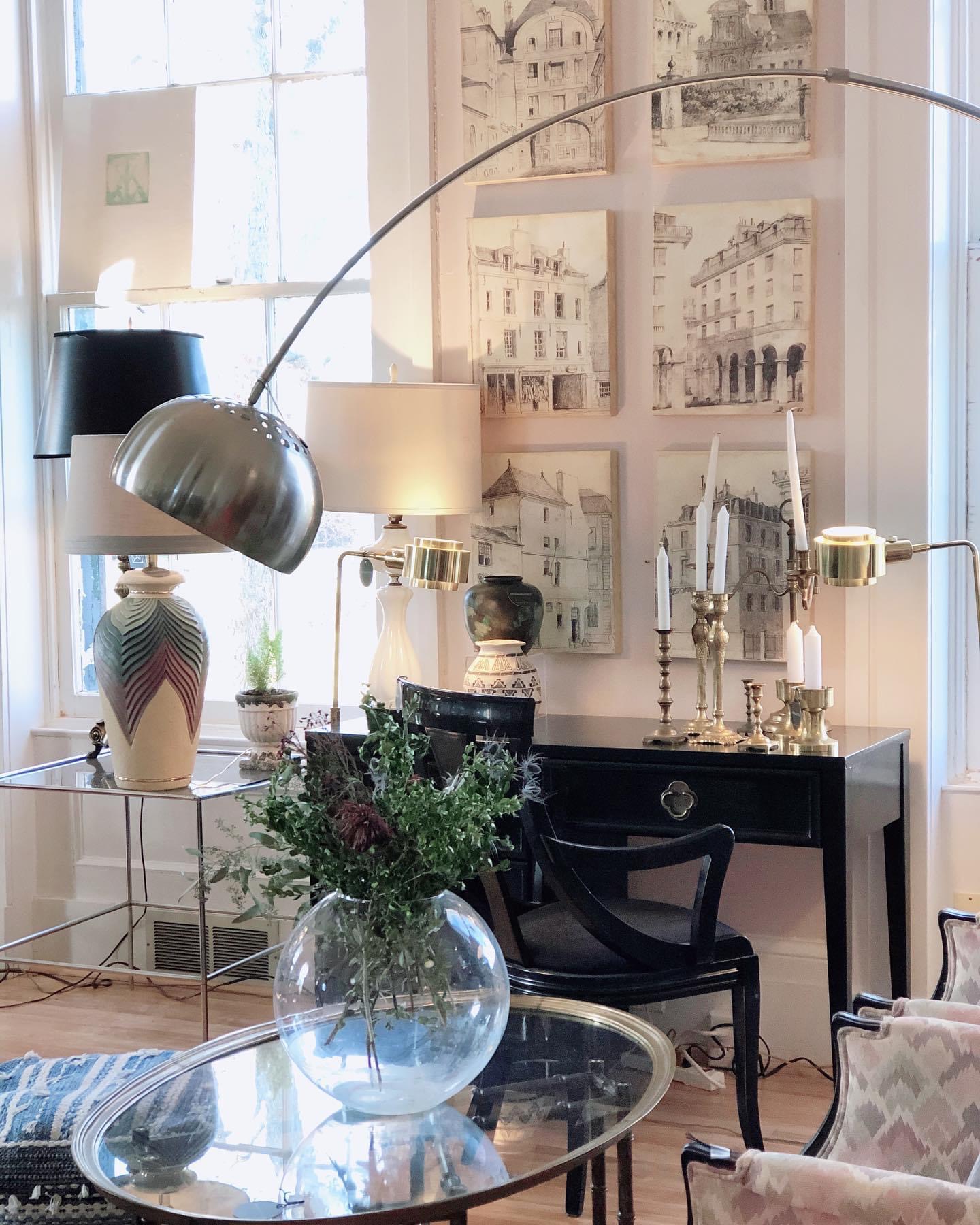 Since moving to Godfrey, near St. Louis, Missouri, Tanner sources a majority of pieces from private sellers or from estate sales in the nearby city. Tanner also noted that her radius for sourcing can extend as far as downtown Nashville, Iowa, and Dorr County, Wisconsin—anything within driving distance of her home—and across international borders, such as from France.
What started as a hobby upcycling furniture, is now a full vintage furniture shop in an equally vintage home. For Tanner, although she loves upcycling furniture, her primary focus is curating a collection of pieces that are in good enough shape to sell as-is for her shop's merchandise.
"I like classic pieces, but I really like to mix it up. I don't stay in a lane. I am not midcentury, I am not antiques, I am not regency—but I am all those things, and I think my strength is being able to mix all those styles and make it come together. It makes for a really unique and cool vibe," Tanner said.
The shop is primarily open by appointment or customers can shop online. On occasion, Strangelovely is host to special, private events, where designers, tastemakers, and artists can come together and shop the store's selection in groups after normal business hours.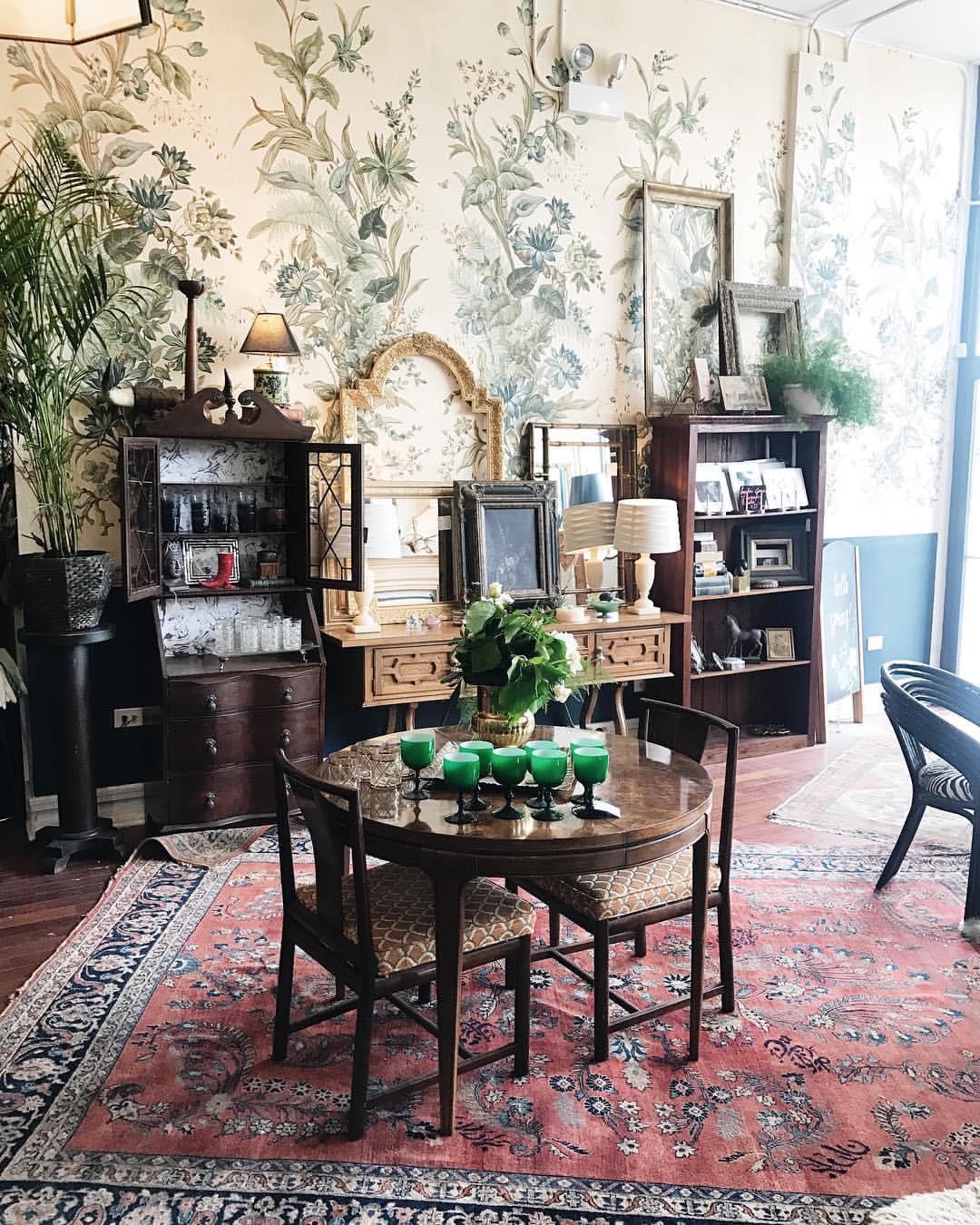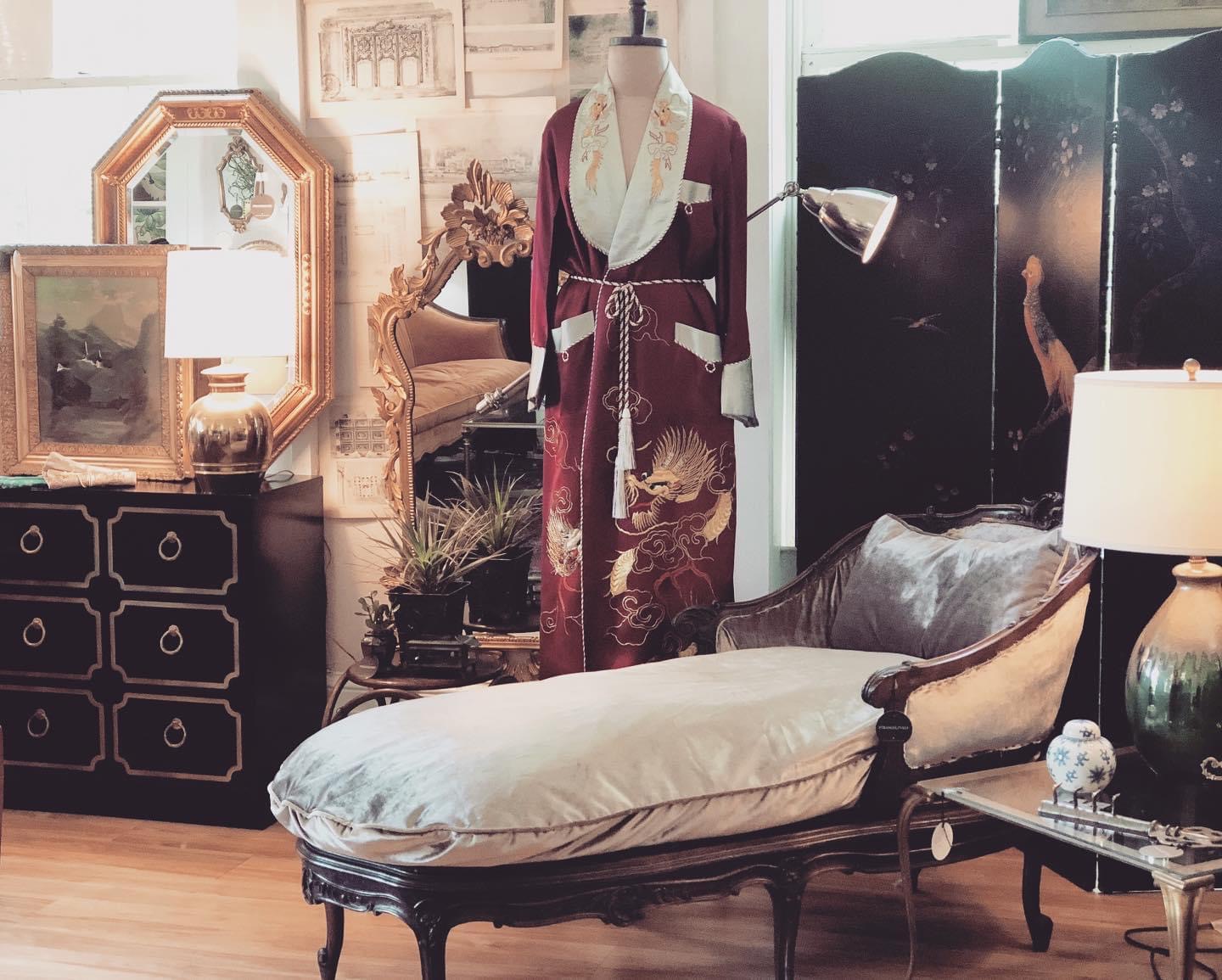 Looking toward the future, Tanner envisions hosting events on the grounds, such as weddings and other celebrations, where nearly two acres of land surrounds the home and retail space.
"Vintage furniture is well crafted with better materials [and] better craftsmanship than they are doing today. Some things today are lovely, wonderful, gorgeous—but these vintage pieces are already 60- or 70-years-old, and they still look great, they're still durable, they're still sturdy, and still amazing. That just speaks to their quality and timelessness. It also keeps things out of the landfill," Tanner said.
"I think that a lot of the vintage sellers of today are presenting these older pieces in cool, fresh, and fun ways that make it feel more accessible, as opposed to how we are used to seeing older furniture in antique stores and you feel like you can't touch anything. I think some of those attitudes are changing and I am really happy about that. I would like to see that happening more and more," Tanner added.
Text: Brenna Buckwald
Photography: Kim Tanner