Visual Artist, Photographer
Detroit, Michigan
With an award-winning portfolio of work, Jason Keen is a Detroit, Michigan-based photographer who documents the built environment and has spent the last decade capturing the iconic design and architectural work of firms like Gensler, Stantec, Smithgroup, Olson Kundig, ROSSETTI, Mathison | Mathison, Moody Nolan, PLY+, Lorcan O'Herlihy Architects or LOHA, McIntosh Poris Associates, HOK, and INFORM Studio, to name a few, garnering recognition from a number of well-known outlets and renowned organizations.
Great Lakes By Design Magazine recently had the opportunity to speak with him about what drew him to the field, his inspiration, and his work on capturing the space, light, and landscape of The Caterpillar, designed and developed by the collaborative team of Prince Concepts, UNDECORATED, Studio Detroit, D.I.R.T. Studio, SteelMaster, and Jim Saad of CCM.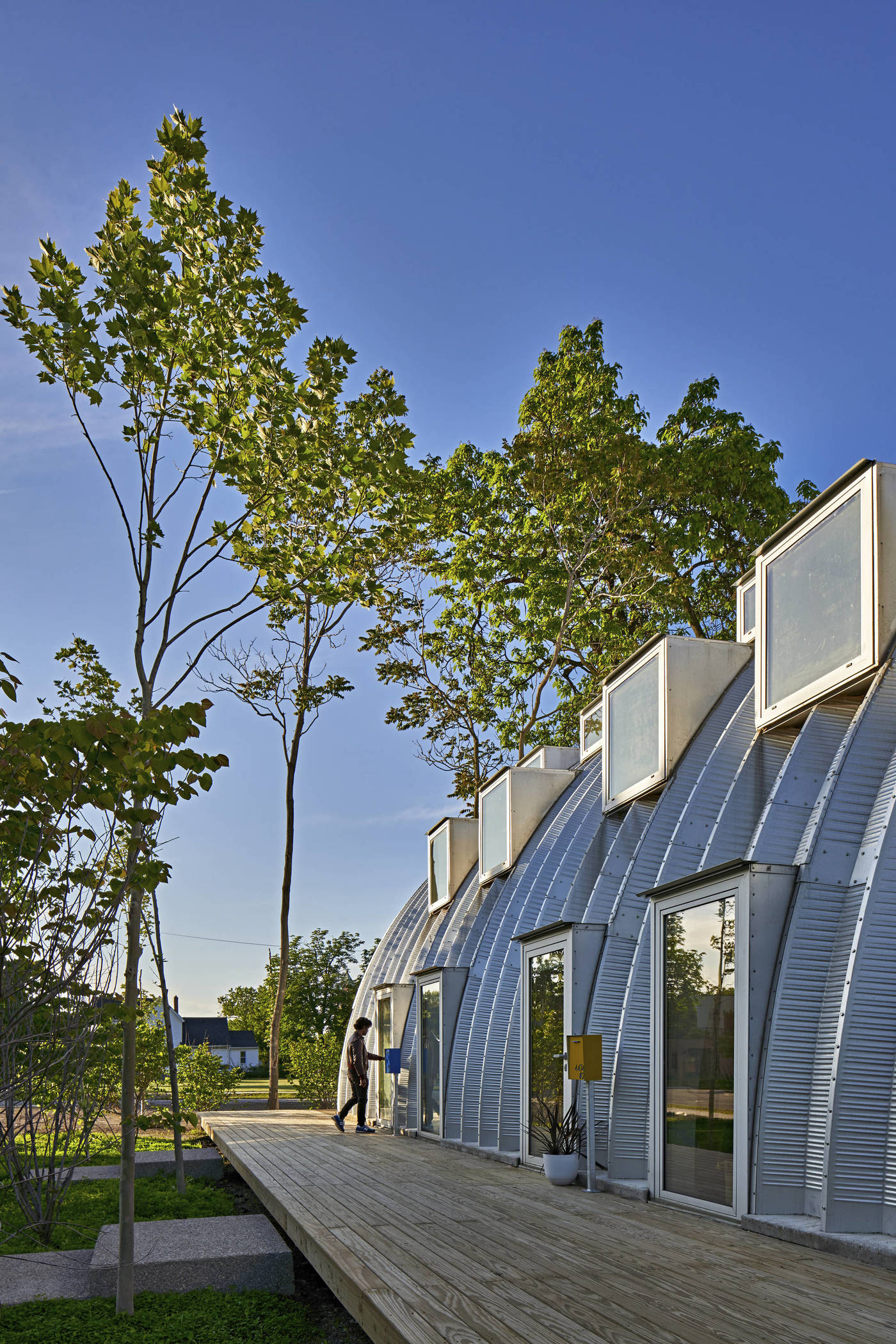 Great Lakes By Design: What drew you to photography?
Jason Keen: Photography is an art form and process that invites you to venture outside of what you know in an act of discovery. It's a mirror being held up to what is in front of you. That could be a person, a building, a still life, or any other subject matter. It's rather elegant in its simplicity; it requires only a camera and an artist to operate it.
The complexity and nuance are in how you choose to use it and what you put in front of it, because the possibilities are infinite. I am drawn to the camera as a medium for being observant, present, and collaborative in everyday life.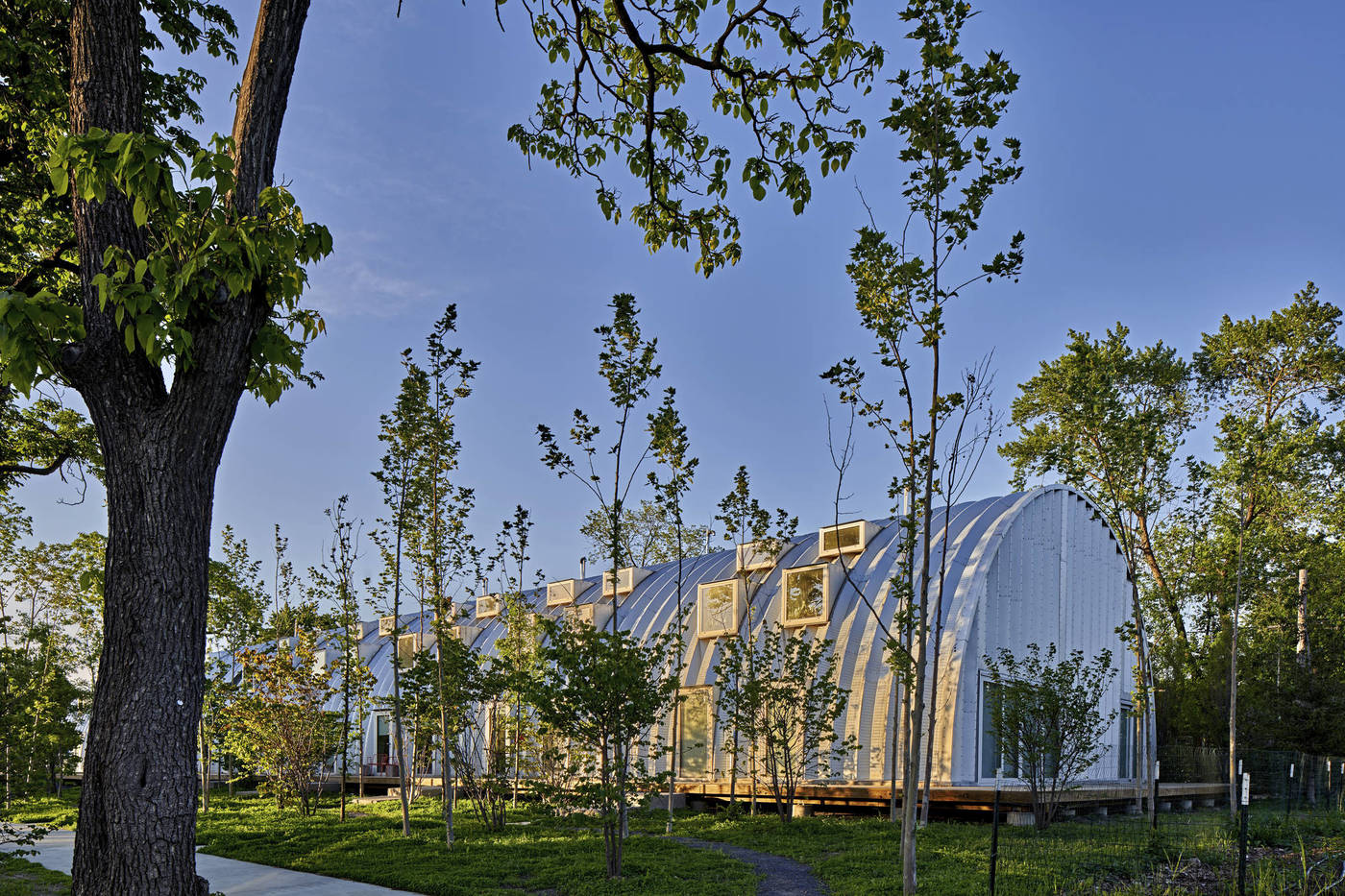 What do you like about architectural photography? What are some nuances or challenges to it?
What I most appreciate about architectural photography is that it gives me an outlet for working with other creatives. An architect designs a form that is translated to the real world as a living, three-dimensional structure. Once built, it is part of the public sphere and takes on a life of its own. The environment that it's in, the seasons, how it's being used, or even who works and lives in it all create a new parallel identity.
As an architectural photographer, I understand and embrace that new reality and distill and freeze those moments into two-dimensional representations. The resulting imagery is meant to inspire not only the viewer, but also the architect to see their creation in a new, yet authentic way. It's a complex conceptual and visual process, but ultimately a celebration of the work of the architect.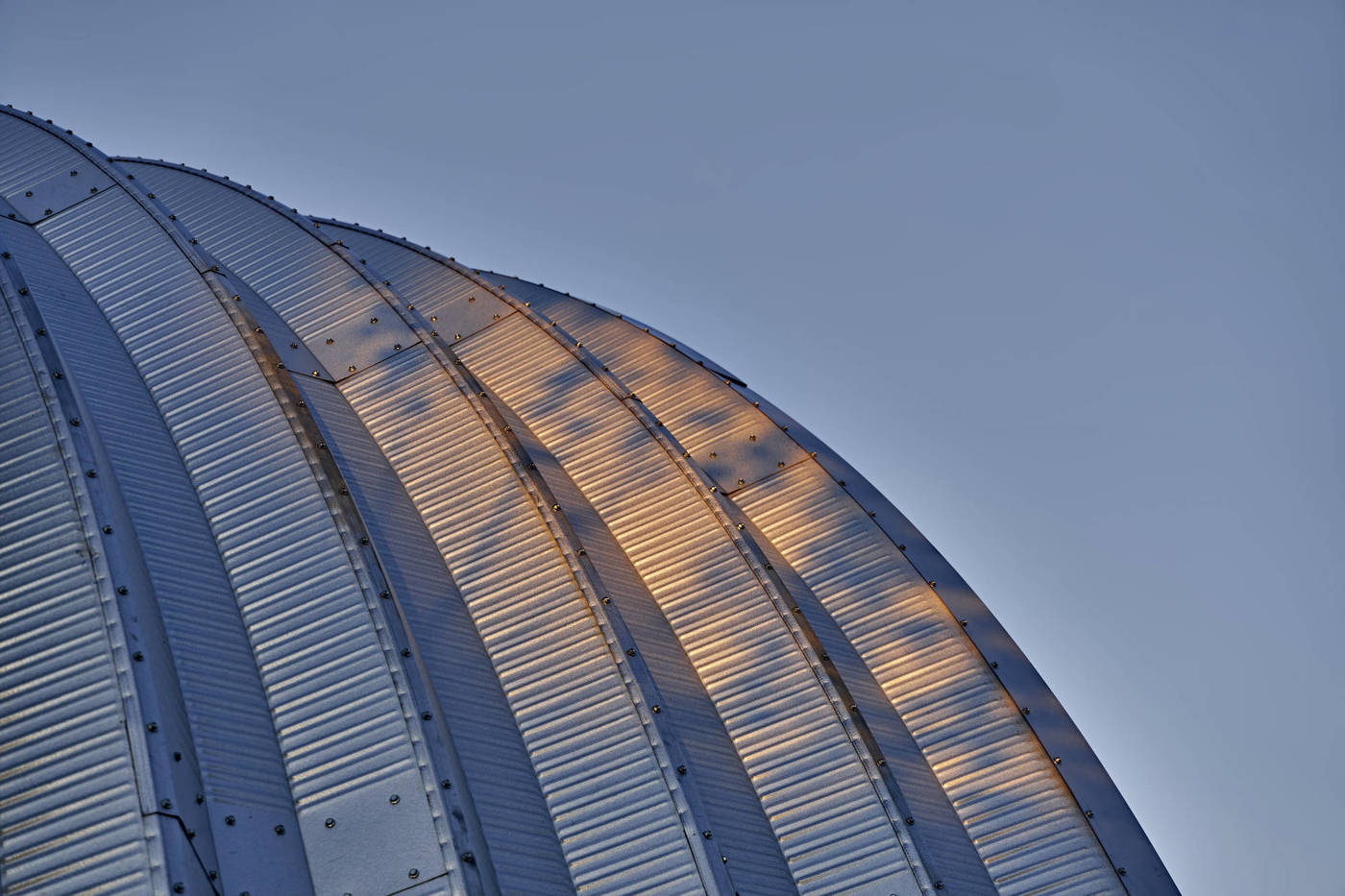 How would you describe your philosophy or approach to new projects?
Every commission begins with a discussion with the design team or architect about the project. I try to listen to and understand why the project was built, what it offers to the community, and what is notable about it on a conceptual and aesthetic level. After I've internalized that, I move into the photography phase where I spend time capturing it and trying to understand how it interacts with its environment in compelling, novel ways. I aim to find new resonant moments where weather, human friction, and the environment enhances the project in ways that can be rendered into interesting images.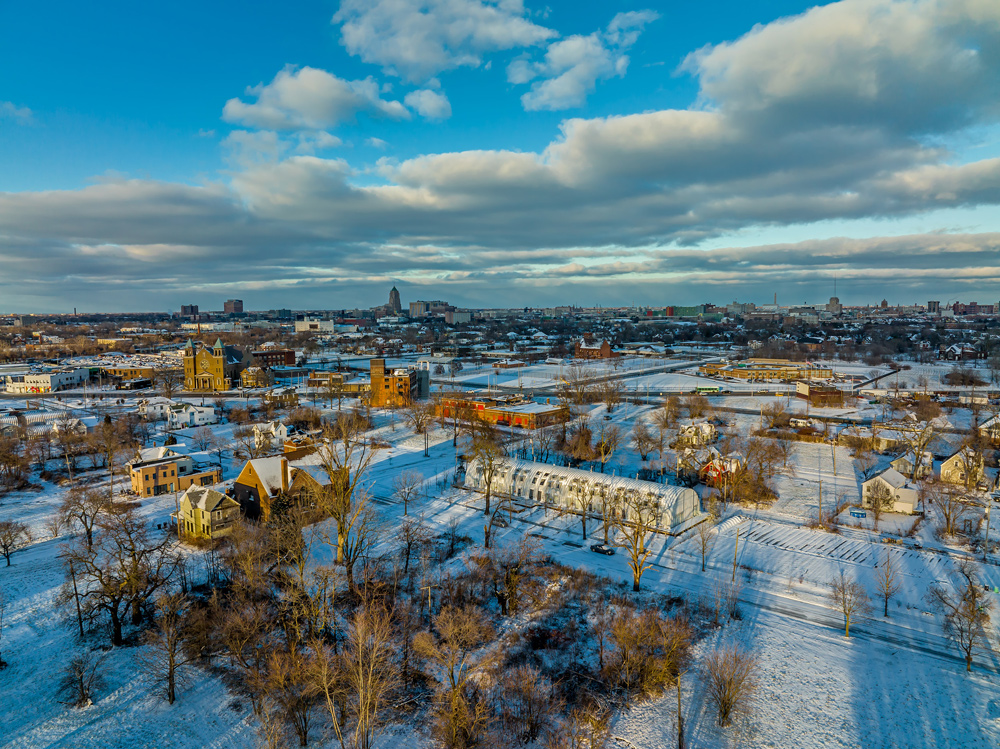 What did you love about working to capture The Caterpillar project? What stands out as distinctive to you about this particular project?
What I love most about Caterpillar is that it is not designed to be an imposing structure, but to blend in with the environment while also challenging traditional conventions. It is a low-lying structure that respects the undulations and flow of Detroit's topography. Detroit is a city with plentiful space and in many ways, that is an asset. However, much of that space is the result of depopulation, blight, and inefficient urban design.
UNDECORATED and Prince Concepts understand both of those truths and posit one possible solution: horizontal density mixed with abundant green space. Caterpillar's form is humble and utilitarian: a Quonset hut. It has been a popular method used for building cost-efficient structures for decades, but when used in this context, feels futuristic and elevated. It is an honor to document these humble structures in visually aesthetic ways, as it builds intrigue and curiosity for projects, materials, and firms that offer potential solutions for housing scarcity and inequities.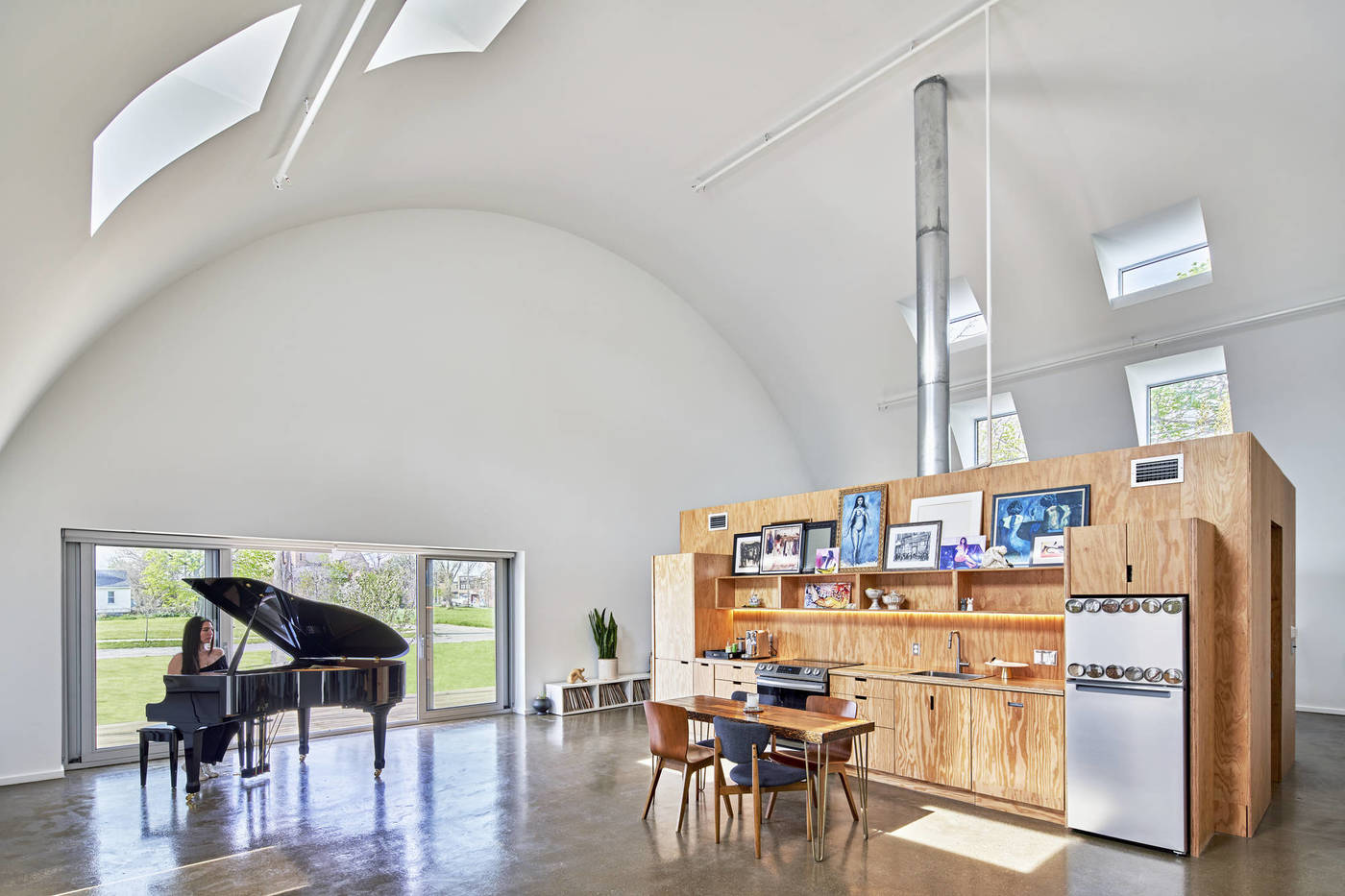 Why is architectural photography important or significant, in your opinion?
Photographs will be the only way that most people experience notable architecture. Much of the architecture that has inspired me on my path as a photographer was absorbed through imagery and not experienced directly. It is important that the photographs that the designers commission are not simply documents of the design, but strive to be transcendent works of posterity. If successful, they can serve as a basis of inspiration for other members of the creative community. It is a dialogue.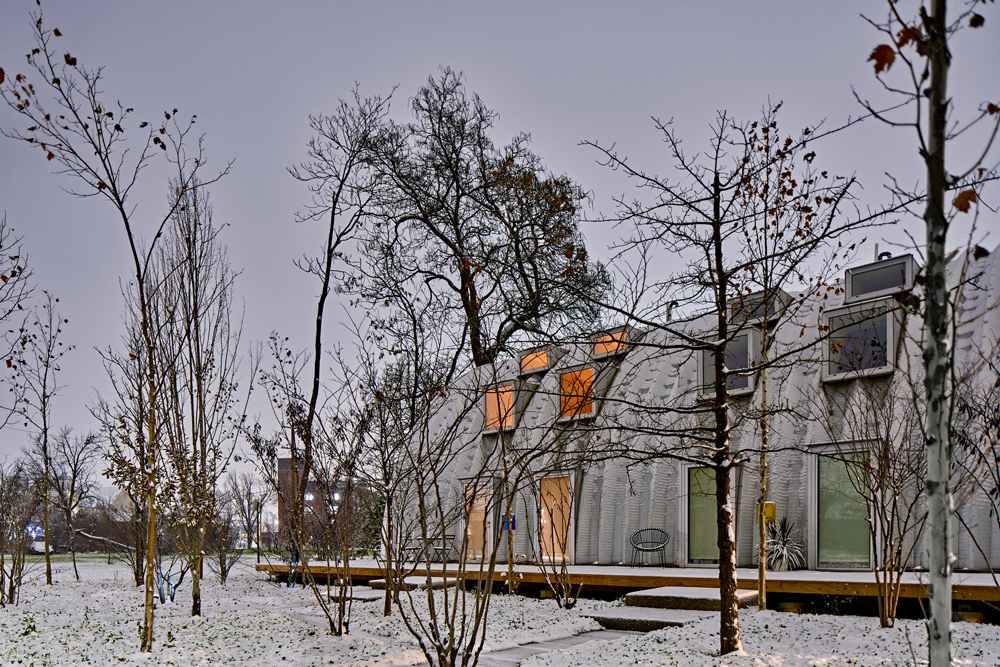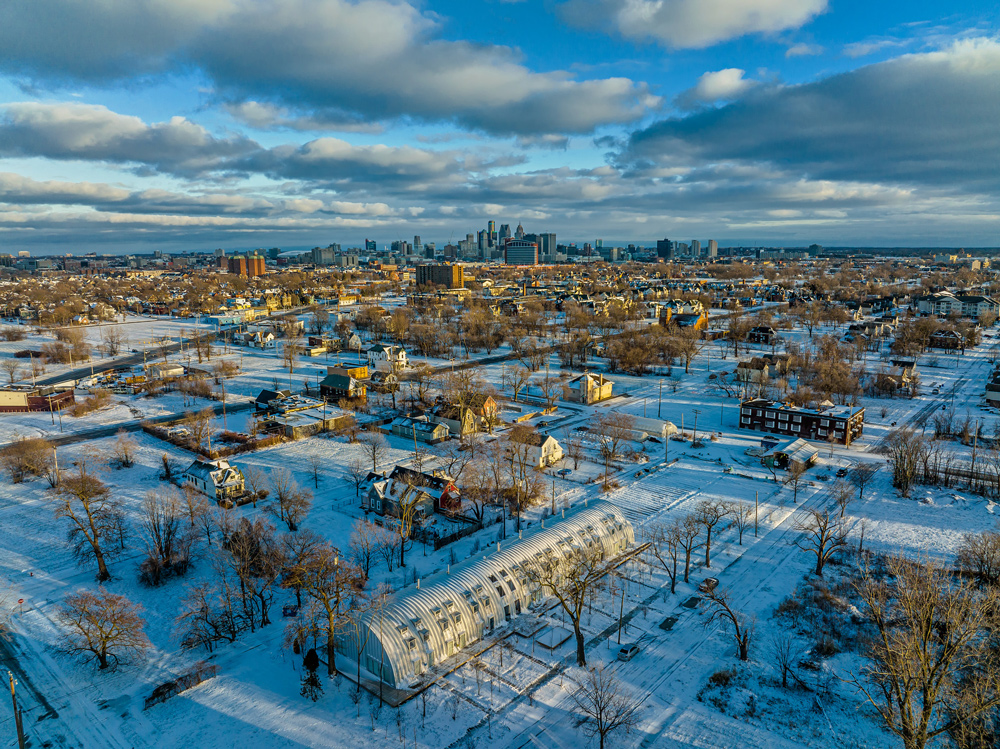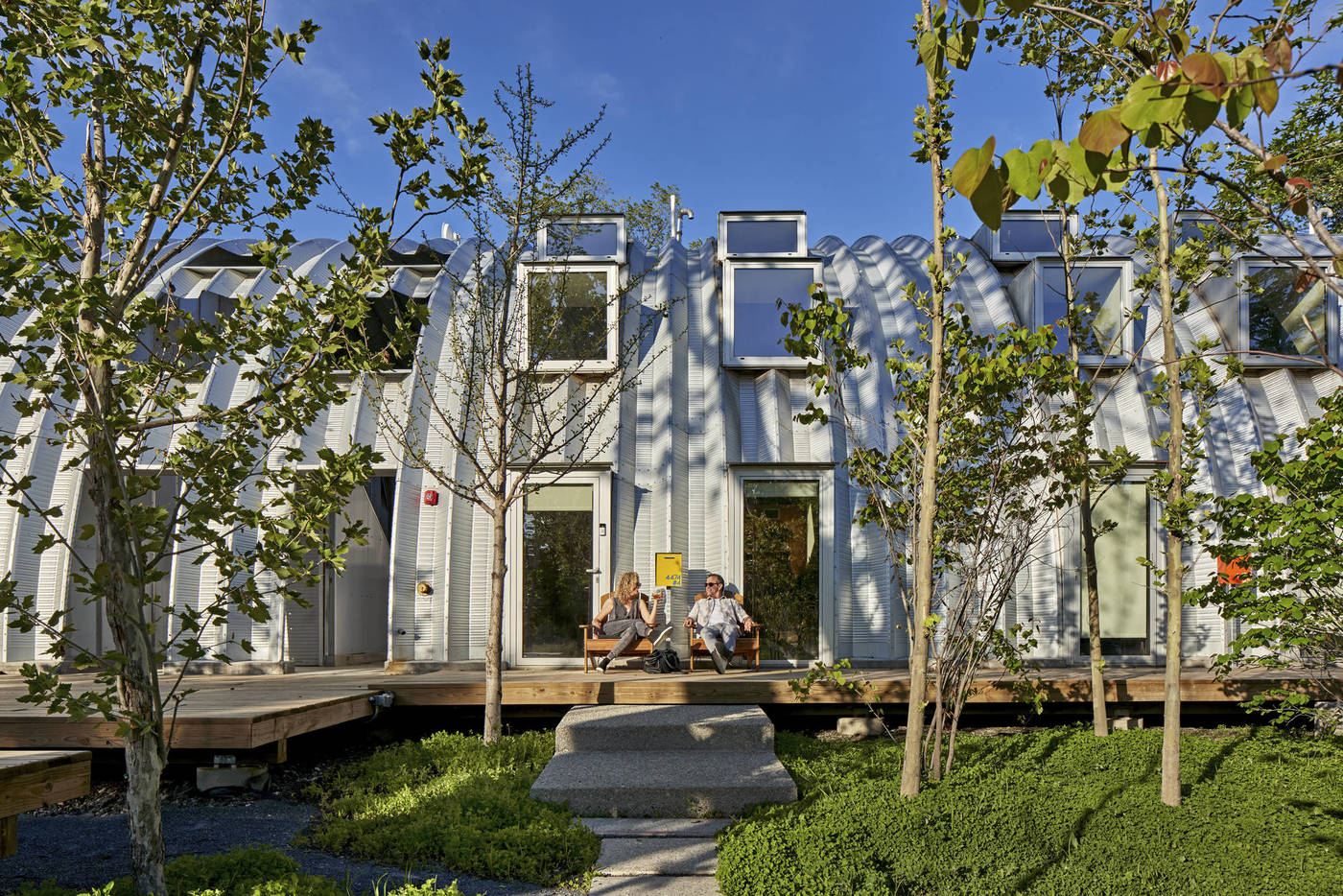 First published in Great Lakes By Design: Ergonomics, 2022
Text: R.J. Weick
Photography: Jason Keen, Courtesy Prince Concepts