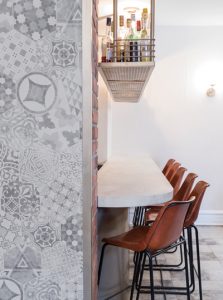 "There was something consistent no matter where I studied and that was the principles of Vitruvius, who was an architectural philosopher in the Roman Empire. He really stressed good design is focused around three main components, which is feasibility, beauty, and durability; so essentially function, beauty, and strength," said Kayla Pongrac, principal, designer, and co-founding partner of Iron and Ivory in Ontario, Canada. "That is the philosophy behind our brand."
Iron and Ivory is an interior design firm with a collaborative environment led by Co-Founding Partners Pongrac and Rnea Garrah from its two locations in Ottawa and Toronto, Ontario. At its core, the small firm embraces a philosophy inspired by the Vitruvian principles in architectural theory, striving to deliver commercial and residential projects to national and international clients that balance firmitas, utilitas, and venustas—ultimately capturing the grace and je ne sais quoi of eurythmic spaces.
The firm's signature approach and style has also led Iron and Ivory to securing entries in the 2018 Restaurant and Bar Design Awards, the 10th annual globally recognized competition dedicated to the design of food and beverage spaces for projects: Burgers N' Fries Forever, or BFF, in Ottawa; Bacchanal, a French-inspired neo-bistro in Toronto; and Goldie, a cocktail lounge in Toronto. 
With Pongrac at the helm in the Toronto satellite location and Garrah leading from the head office in Ottawa, Iron and Ivory bring a renewed strength and beauty to the design process as they seek to create successful, functional projects.
"I would hope anybody in one of my spaces can appreciate that there was design, work, thought, and detail put into it; that there is a process that goes behind it and it is not just putting a few finishes on the wall and hanging some lights," Pongrac said. "It is a lengthy process and it is a creative process, and if that is recognized, to me that is design—and that is successful design."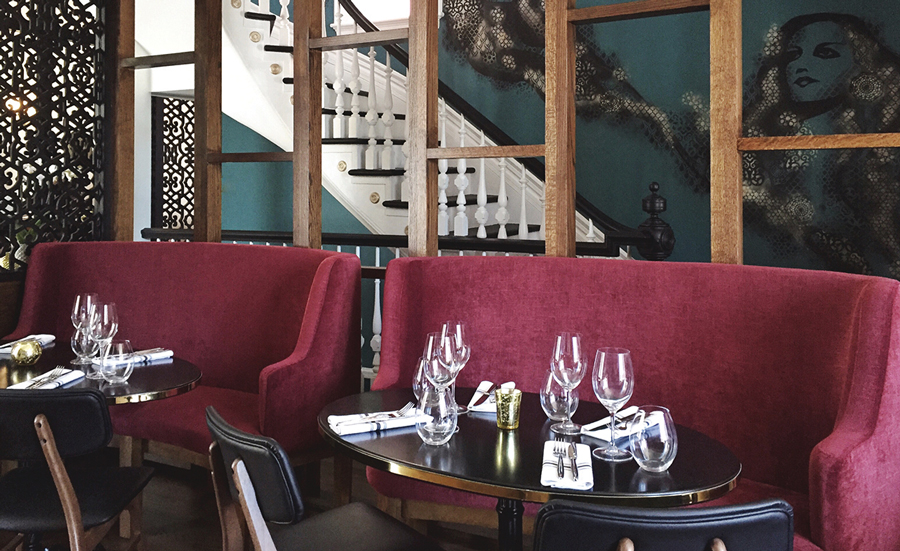 To read the full story, pick up your copy of Great Lakes By Design: Raising the Bar here.
Photos courtesy: Iron ∆ Ivory